To keep yourself healthy during the winter season, you need to make sure that you keep yourself hydrated. Unlike the summer season, we don't sweat a lot during the winters but drinking water is really important.
We really know the struggle of keeping ourselves hydrated during the cold months but it is as important as wearing warm clothes during the season. The dryness in the air during this time of the year can dehydrate your body and you may not feel it because you don't feel that thirsty but this dehydration can have a negative impact on your body.
Why You Should Drink More Water During Winters?
Do you know, drinking water helps in regulating the temperature of your body during both summers and winters? Drinking water during winters will help you stay warmer for longer.
We feel low on energy during this time of the year because of the cold and dry air. Drinking water helps in keeping us fresh and energetic.
Losing weight during winters gets difficult because we don't drink much water but by keeping yourself hydrated, you can lose fat.
To ensure that you have glowing, healthy skin during winters too, you need to keep drinking a lot of water.
By drinking water during this season you can protect your body from common infections like cold and flu.
Best Way To Keep Yourself Hydrated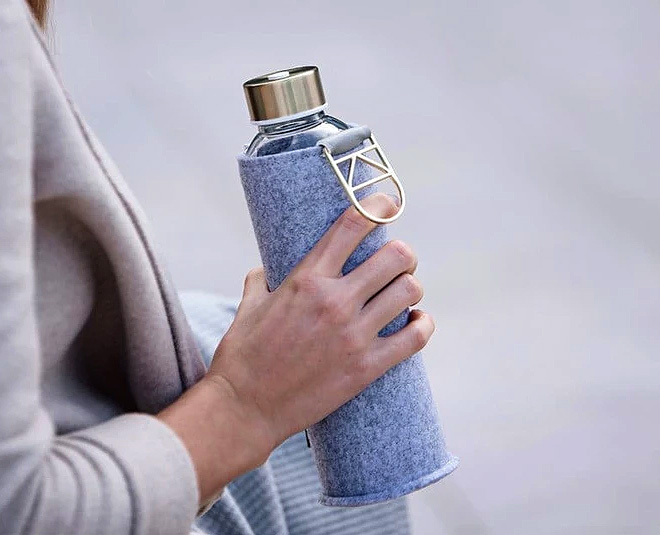 Soups are not only healthy but they also help in retaining water in the body. Soups keep your body warm from inside.
Drinking warm water. If you don't like drinking plain water, add a green tea bag or honey to your water.
Have a lot of fruits and vegetables that have high water content. These fruits and veggies will give your body the much-required water content. Strawberries, oranges, tomatoes, cucumber are some good options to consume during this season.
Don't have alcohol or caffeine as it can dehydrate your body.
Keep a water bottle handy. Wherever you go, you should have a water bottle with you so that you can sip it on the go.
Set a target for the day and drink that amount of water throughout the day.
During winter season, your body starts to get dry. Unlike summer season, you don't drink enough water. It may surprise you but dehydration is very common. You must drink plenty of fluids during winter to strengthen your immune system.