New Covid Guidelines Amid The Rise Of Omicron Strain
Amid the fear of increasing number of Omicron cases, there are some new guidelines.
There has been a rise in the number of Omicron strain coronavirus cases across the globe. To date, this deadly strain of COVID-19 has been reported in several countries. The increase in daily number of Omicron cases has once again stirred a fear in all of us.
According to a report by WHO, the new strain is spreading rapidly in countries which have a high vaccination rate or a majority of population has recovered from COVID-19. On 26th November, WHO labelled the new variant as a concern.
New Guidelines
During the thrid wave, patients under home quarantine can end isolation after seven days after testing positive, if there's no fever for three days in a row, as per the guidelines issued by the government on covid-related isolation.
It is also suggested that there is no need for re-testing after the home isolation ends.
Severity Of Omicron Strain
As per an update by the World Health Organization, it isn't yet clear if this new strain of coronavirus is more severe than other variants of the virus, including Delta.
Symptoms Of Omicron
There has been an increase in the number of Omicron cases, however, there is no update on whether this new strain has any new symptoms.
Dr. Mukesh Singh, Senior Resident, Delhishared, "Symptoms are similar to previous variants and may get worsen with time, sore throat, breathlessness, fever, cough with expectoration, tiredness, loss of taste or smell." We further asked if those vaccinated will have similar symptoms. The expert share that symptoms might be similar for those vaccinated but they will be milder.
Who Are At Higher Risk Of Omicron?
With the number of Omicron cases increasing rapidly, everyone wants to know if they are at a higher risk. We asked the expert who was at a higher risk for this strain.
The expert said, "People who aren't vaccinated are at higher risk, with old age and commorbidities like COPD, diabetes and immunocompromised people are at higher risk to get infected. Children too are at a higher risk as they aren't vaccinated."
Which Vaccine Is Most Effective Against Omicron Variant?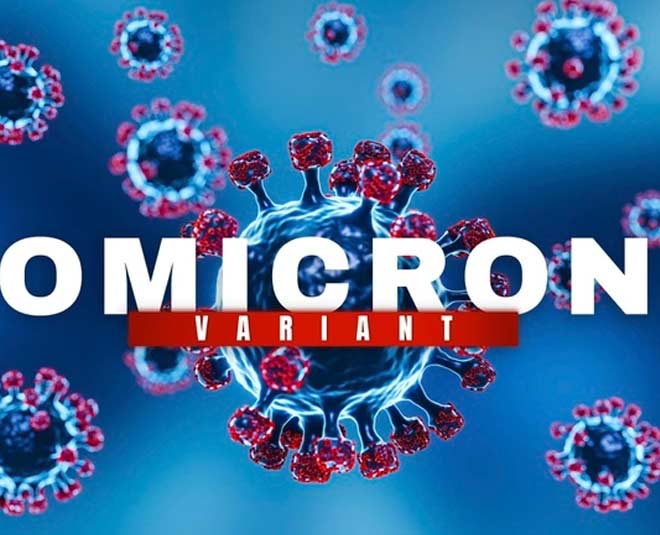 Another commonly searched question around the new strain is around its resistance to vaccines. "None of the previous developed COVID vaccines are 100% effective for this variant and data is being evaluated for vaccines effectiveness. DRDO's 2-DG can play a crucial role but it also has to further do the trials on omicron variant. As per an update from Pfizer they have developed paxlovid which is 89% effective for omicron variant but it is yet to get approvals," the expert shared.
Don't Miss: Omicron: Is It Healthy For Women To Conceive At This Time?
Highest COVID Cases In Delhi Since June
As per a report by Financial Express, India reported 7081 new coronavirus cases, 7469 recoveries and 264 deaths on 19th December 2021. 107 cases were reported in Delhi recently. The new number of active coronavirus cases in Delhi are 540. It is the highest since 27th June 2021. In the month of June, 259 coronavirus cases were reported. A total of 22 patients are infected of the new strain, Omicron.
In view of the increasing number of Omicron cases in the national capital, the Delhi Disaster Management Authority along with Chief Minister Arvind Kejriwal and other government officials will hold a meeting today. We wonder if another lockdown will be imposed due to the rising number of Omicron cases.
Don't Miss: Amid The Rise Of Omicron Cases In Maharashtra, Kareena Kapoor, Amrita Arora Test Positive For COVID-19
Recently, a decision was also made to limit Christmas and New Year celebrations to curb COVID-19. As per the extended guidelines, bars and restaurants will be allowed to operate with 50 percent of capacity.
As Omicron is appearing to be more contagious the older variants, it is crucial that we take all the necessary precautions to prevent getting infected from the deadly strain. If you aren't vaccinated, make sure you get your doses as soon as possible to reduce the risk of getting infected.
If you have any questions related to Omicron, write to us and we will get them answered for you from our expert. For more such stories, stay tuned!