Kajol Tests Positive For COVID-19, Shares Photo Of Nysa 
Amid the rising cases of Omicron virus in Mumbai, these celebrities tested COVID positive. Know all about it.
The scare of COVID19 is not over yet and amid the news of rising cases of COVID19, after Kareena Kapoor and Amrita Arora had tested positive ,some more actors from entertainment Industry have tested positive for the virus. This has created a stir in the industry. However, Actress Kareena Kapoor and Amrita Arora have finally tested-negative for COVID-19 which was revealed by Kareena Kapoor herself revealed the news through her Instagram story in December, 2021. However, there are some other actors who are still under danger.
Kajol Tests Positive For COVID -19
View this post on Instagram
On 30 January 2022, Kajol shared the news that she has tested positive for COVID-19. She took to Instagram to make the announcement along with a picture of her daughter Nysa Devgan. She captioned the post, "Tested positive and I really don't want anyone to see my Rudolph nose so let's just stick to the sweetest smile in the world! Miss you @nysadevgan and yes I can see the eye roll!"
Suyyash Rai And Kishwer Merchant's Son Nirvair COVID Positive
View this post on Instagram
Suyyash Rai and Kishwer Merchant's four month old son Nirvair Rai has also tested positive for COVID-19. On her latest post on Instagram celebrating 11 years of togetherness, Kishwer Merchant shared how Nirvair's nanny got COVID, followed bu their househelp and then their son.
Mohit And Addite Malik's Son Ekbir Tests Positive For COVID -19
View this post on Instagram
Mohit and Addite Malik's little munchkin Ekbir has tested positive for COVID-19. Addite Malik took to her Instagram handle and broke the news. Sharing a picture with her son, she wrote, "Motherhood Diaries, When Your NewBorn Tests Positive For Covid, Chapter 18 Battles happen from the moment a baby is inside a mother's womb and yes children are stronger than we can ever imagine! My little Ekbir who has never had a fever till date, woke up one morning slightly warm. We checked his temperature and it was 102 degrees. The first thought that came to our mind was to test everyone and unfortunately Ekbir and one of my househelps tested positive. Initially, I was shocked. I was wondering how did this happen but then Mohit and I decided that we had to look at it positively. Ekbir would fight it out and so would all of us as a family with increased immunity. Ironically Mohit had Covid last year in January when I was 7 months pregnant and around the same time Ekbir too got it in the same week, same time. Children catch on to their parents' anxiety and nervousness quickly. It took us 2 to 3 hours but we decided that the house had to be playful for Ekbir and touchwood by God's Grace he is out of it. We were all isolated in separate rooms and we all finished our quarantine were tested and are negative. For me the learning was that yes Covid is dangerous and yes I was nervous but when it came down to it, we all fighters, including our children. Stay safe, take all the precautions but if you still end up letting Covid enter your home, remember not to give up! Fight it out and win the battle...."
Swara Bhaskar Tests Positive
View this post on Instagram
Swaa Bhaskar shared via Instagram post that she has tested positive for Covid-19. She informed that she developed symptoms 5th January. She also informed that she is vaccinated and she is taking necessary precautions.
Actor Prem Chopra, Wife Hospitalised After Testing Positive
According to news agency PTI, veteran actor Prem Chopra and his wife Uma Chopra were taken to Mumbai's Lilavati Hospital on Monday after testing positive for COVID-19. According to Dr Jalil Parkar, the 86-year-old actor is likely to be discharged in "a day or two," reported PTI. "Prem Chopra and his wife tested positive for covid-19 and were admitted under Dr Jalil Parkar in Lilavati hospital for treatment. They both have received the monoclonal antibody cocktail and are recuperating well. Hopefully (he) will be discharged in a day or two. At the age of 86 years (he) is responding quite well," Jalil Parkar said in a statement, PTI reported.
Drashti Dhami Tests Positive For Covid-19
TV actress from the entertainment industry, Drashti Dhami recently tested positive for Covid-19. Sharing the news through Instagram post she wroye, "Just some good things to keep me company as I fight the 3rd wave! Luckily, I can smell those lilies and enjoy that Twix. Counting on these blessings! Now accepting love and good food ❤️. P.S Also not so subtle plug of a good show on streamers! Empire still on @disneyplushotstar." She also used hashtags like 'home quarantine', 'stay safe' and 'stay masked' with the photo. Along with this, she also shared a photo of her window sill where she had some of her necessary items like oximeter, medicines and flowers. The actor also had her web series The Empire being played on her iPad.
View this post on Instagram
Actor John Abraham And Wife Priya Runchal Test Positive For COVID-19
John Abraham and his wife Priya Runchal tested positive for COVID-19 on Monday and are now under home quarantine. John announced the news on his Instagram account, saying that he had met a COVID positive person three days earlier.
"I came in contact 3 days ago with someone who I later learned had COVID. Priya and I have tested positive for COVID. We have been quarantined at home so haven't been in contact with anyone else," wrote John Abraham. In an interview with ANI, the actor shared that they are experiencing mild symptoms. "We are both vaccinated and experienced mild symptoms. Please stay well and healthy. Masks up."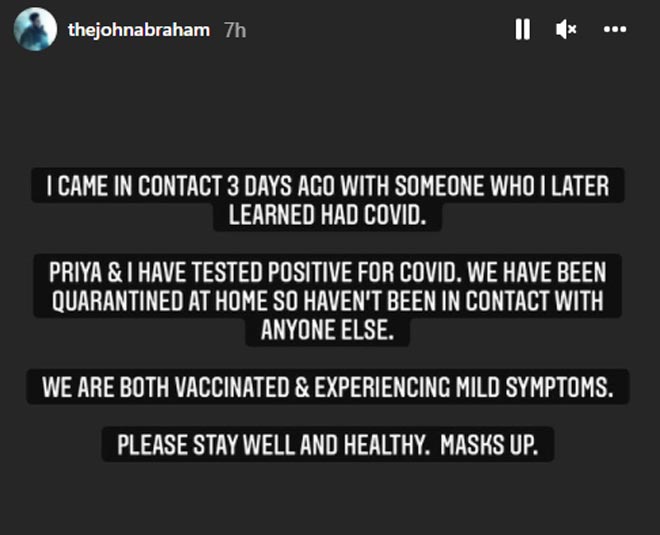 Ekta Kapoor Tests Covid-19 Positive
View this post on Instagram
Producer Ekta Kapoor tested positive for Covid-19. She is currently under home quarantine. She is currently quarantined at home. Ekta has urged all of her friends and family members to be get as well.She's also following all of the Covid-19 protocols that the authorities have mandated. She wrote a text note saying, "Despite taking all precautions I have tested Covid positive. I am fine and I request everyone who has come in contact with me to please test themselves (sic)."
Actress Nora Fatehi Tested COVID Positive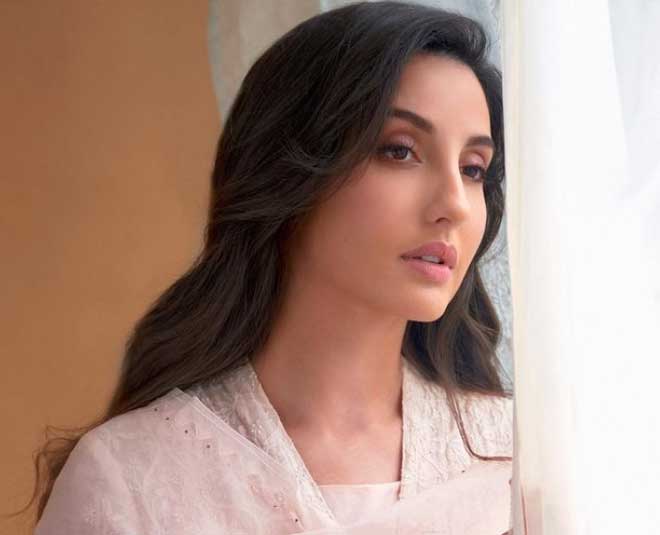 Actress Nora Fatehi, on Thursday, revealed on her Instagram account on Thursday that she had tested positive for COVID-19. "Hey guys, unfortunately I am currently battling Covid... It has honestly hit me real hard! I've been bed ridden for a few days now under doctor supervision," she wrote in her Instagram Story. The 29-year-old actor added, "Please stay safe guys, wear your masks, its spreading fast and can affect everyone differently! Unfortunately I have reacted badly to it, this could happen to anyone please be careful! I am working on recovering at the moment that's all that matters right now. Nothing is more important than your health! Take care, stay safe," read her Instagram post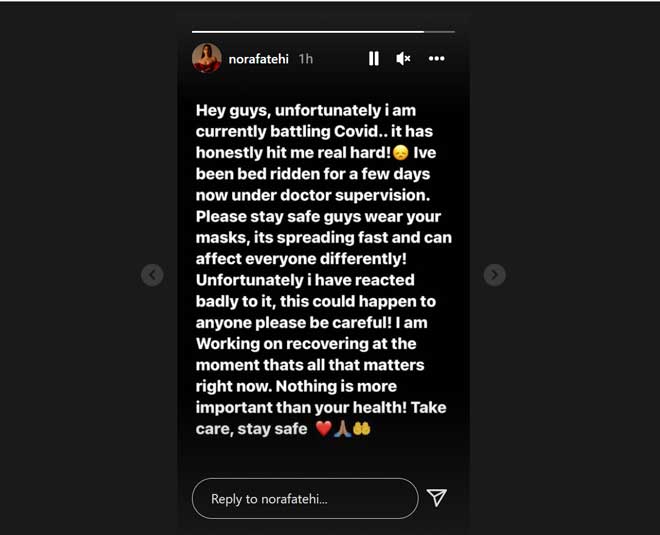 Actors Who Recently Tested COVID-19 Positive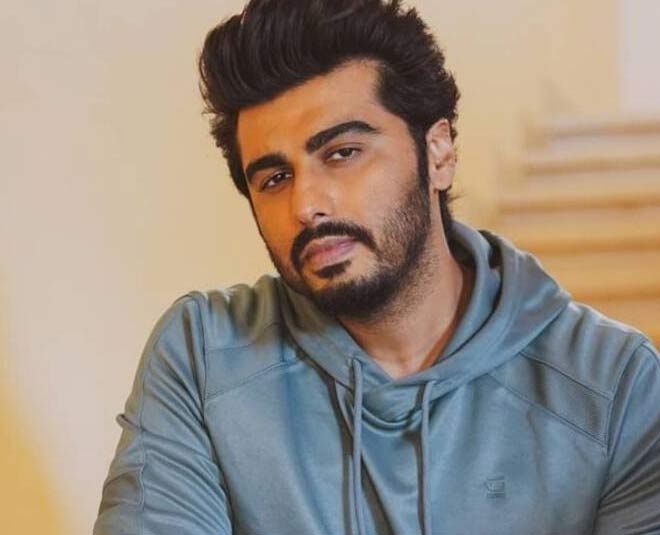 Arjun Kapoor, his sister Anshula Kapoor, Rhea Kapoor, and her filmmaker husband Karan Boolani have all tested positive for the virus, according to reports. They are currently under quarantine and are following all of the doctor's recommendations. Rhea later confirmed that she had tested positive for Covid-19 on social media. "My husband and I are isolating and taking all prescribed medications and precautions," she wrote.
It was also recently reported that Kareena Kapoor Khan, Amrita Arora, Maheep Kapoor Seema Khan,and her daughter Shanaya Kapoor had tested positive for COVID-19.
Kareena Kapoor and Amrita Arora Had Tested COVID Positive
Bollywood's famous actress Kareena Kapoor, popularly known as Bebo and her BFF and actress, Amrita Arora recently tested COVID positive, according to the ANI. According to BMC sources, it was believed that the possibility of super spread of these two was very high. This was because other Bollywood stars keep meeting these two actresses. Also, in recent times, before testing positive, they have been seen partying together on Instagram. That is why, after Kareena Kapoor and Amrita Arora were found to be positive, there was a stir in Bollywood. Other celebrities were ordered by BMC to do RT PCR tests on themselves. Apart from that, a list of people who met these actresses was also compiled. However, Actress Kareena Kapoor and Amrita Arora has finally tested-negative for COVID-19, Kareena Kapoor revealed in an Instagram story on Friday.
Actresses Recently Attended Parties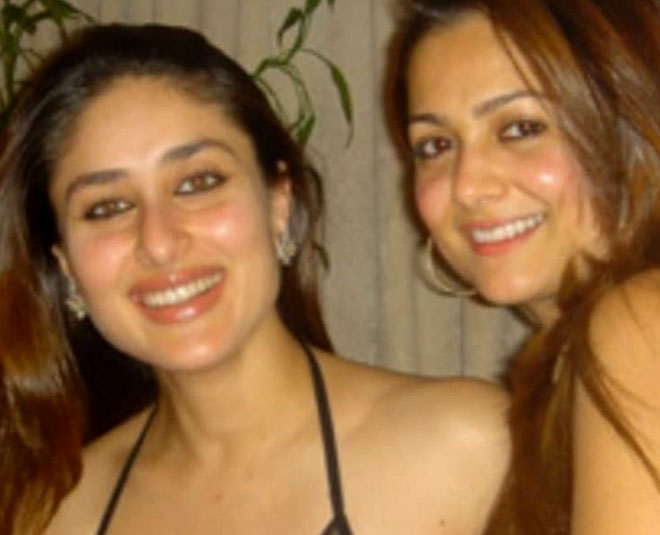 Amrita Arora and Kareena Kapoor are close friends. These two are frequently seen partying together. Not just them, Karisma Kapoor and Malaika Arora have also been seen partying with them on several occasions. Recently, other Bollywood stars like Shahrukh Khan, Karan Johar, Malaika Arora, Karisma Kapoor, Amrita Arora, Manish Malhotra were also present with Kareena Kapoor. Therefore, speculations were being made that other Bollywood celebs may also have corona. For this reason, BMC had started their RT PCR testing.
Don't miss: Throwback Pics Of Kareena Kapoor, Malaika Arora And Aprita Khan From Amrita Arora's Wedding
Restrictions In Mumbai Amid Omicron Cases Rise In The City
As the number of Omicron cases in Maharashtra are rising, mass gatherings have been prohibited in the city.On Wednesday, Maharashtra Health Minister Rajesh Tope voiced alarm about an increase in active Covid-19 cases in the state. He described the situation as concerning and advised people and authorities to take preventive measures to protect themselves from Covid-19. According to him, the number of instances in the previous week ranged from 5,000 to 6,000.
What Is Omicron?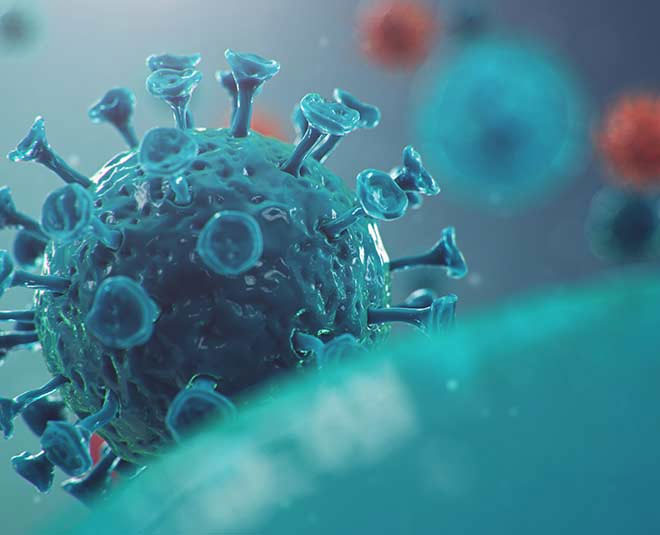 Scientists have identified B.1.1.529 as the Omicron variant of the coronavirus which has 30 plus mutations in the COVID-19 spike protein which makes its transmission a lot more easier. What is threatening is that the new variant, Omicron, possesses immunity against the currently available COVID vaccines.
Don't miss: 23 Omicron Cases Detected In India, All About The New Variant Sparking Fear Across The Globe
World Health Organisation On Omicron
World Health Organisation in their official statement about the new variant, Omicron read, "Omicron has an unprecedented number of spike mutations, some of which are concerning for their potential impact on the trajectory of the pandemic. The overall global risk related to the new variant is assessed as very high."
WHO's update on Omicron's transmissibility isn't clear whether the variant is more transmissible as compared to other variants, including Delta. There has been an increase in the rate of hospitalisation in South Africa because a lot of people have got infected. However, studies are still to suggest if it is because of Omicron or other factors.
What Does The Expert Say?
Dr. Mukesh Singh, Senior Resident, Delhi said, "Omicron aka b.1.1.529 is a variant of concern because it has large number of mutations and chances of reinfection is high Vaccines can prevent severity of the diseases but are not 100% safe, so one should follow all the covid safety protocols to be safe."
We hope the actors get well soon and that the incident does not turn into a super spreader event.
To know the latest updates, stay tuned to HerZindagi.