Omicron: Is It Healthy For Women To Conceive At This Time?
Experts share whether it is healthy to conceive during omicron.
Since the past two years, Covid-19 has been a global concern as it has not only changed our lifestyles but has also put our health at risk.In the middle of all this, a woman is at major risk when she is pregnant as her immune system is already weak. Along with this, the disease puts the life of the baby at risk.
With the emergence of Omicron, people are more concerned about their health. This new risk of infection has put everyone in thought as to how to keep themselves safe.
Also, couples who were planning to conceive are concerned whether it is safe at this time or not.
Extra Care
"The Omicron form of Covid-19 is currently the focus of the world's attention. It has been observed that pregnant women infected with Covid-19 are more likely to have issues with pregnancy and birth than women who are not infected. The research showed that out of 244,465 hospital births, 874 or 0.36 percent of moms contracted Covid-19. Pregnancy terminations, stillbirths, gestational diabetes, and blood clots are all possibilities. As a result, complete safeguards should be followed, and pregnant women should be given extra attention" - Dr. Mridula Devi A, Consultant - Feto Maternal Medicine, Milann Fertility & Birthing Hospital, JP Nagar, Bangalore.
Aforementioned, mothers are at high risk during this time. This also puts the new born baby's life at risk. Therefore, it is important to take extra care of the mother during this time.
Take Extra Precautions
You definitely take to precautions when we are in pandemic. This is the basic thing that we can do to stay safe. However, there is a need to take extra precautions in case of a pregnant woman as they are at higher risk.
"According to frontline workers from India's Union Health Ministry, covid-19 infections in pregnancy may raise the likelihood of early deliveries, when the baby's weight is less than 2.5kg. The virus can transmit from mother to child during pregnancy via the placenta if the mother is infected. When pregnant or trying to conceive, you should be more cautious regarding COVID-19 prevention. Avoid huge crowds and instead of in-person networking, use video conversations. So far, preterm delivery has been the most common negative effect on the embryo of a pregnant parent who is positive for COVID-19. It is important for health care providers to be aware of these issues in order to support pregnant women and give the best care"- Dr. Smitha. AP, Consultant - Feto Maternal Medicine, Milann Fertility & Birthing Hospital, Kumarapark, Bangalore.
Healthy Mother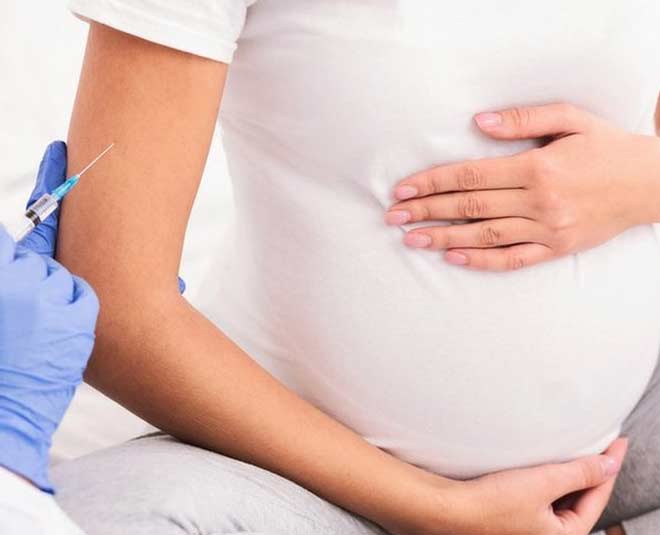 If the mother is healthy, then the child will also be healthy. The most important thing for this is to ensure that the mother is vaccinated. The decision to conceive or not is purely on you but you should make sure that their are no risks involved.
"Conception is an extremely personal decision. Although the overall risks are minor, pregnant or recently pregnant women are at a higher risk of serious sickness from COVID-19. It implies that the benefits of obtaining a COVID-19 vaccine outweigh any known or possible risks of pregnant vaccination. A healthy mother is essential for a healthy child" - Dr. Devi R, Consultant - Reproductive Medicine, Milann Fertility Hospital, Indiranagar, Bangalore.
Don't Miss:Expert Shares Tips To Take Care Of New Mothers
Impact Of Omicron On Pregnant Women
"Currently, there is a lot of action happening around the effects of Omicron, the new strain of SARS CoV during pregnancy. As such the number of cases are less to say how the impact of omicron will be on pregnant women. It is expected that there will be a similar trend of complications in pregnant women like in times of Covid-19. However, many women who are already vaccinated are becoming pregnant, so there are less chances of them getting infected and impacted by the virus. Now, if a woman is positive with the Omicron virus, she needs to be treated in the same manner like the other population- as per covid protocols. As is always practised, being cautious , following Covid appropriate behaviour and getting vaccinated before conceiving is what the women are advised in the preconceptional period." - Dr. Sunitha Mahesh, Senior Consultant - Feto Maternal Medicine & Medical Director, Milann Fertility & Birthing Hospital, JP Nagar, Bangalore.
Don't Miss:Expert Explains The Role Of Thyroid Hormones During Conception
It is being said that the effect of Omicron will be the same as that of Covid-19. Therefore, the treatment will also be the same according to the rules. However, we can't know for sure until we see a case ourselves.
For more such stories, stay tuned to HerZindagi!