If you follow the ace designer closely on her social media, you know, she is a fitness freak. Every now and then, she is posting pictures from her workout sessions, giving us the inspiration to take the fit route.
Recently, Masaba Gupta took to her Instagram handle and answered a lot of questions of her fans and followers. One of her fans asked her if she has any consistent juice which is a part of her daily routine and she shared Ash gourd/ petha juice.
Also, known as the winter melon, ash gourd has numerous benefits and we thought of bringing you some of them. Read on.
Cools Down Digestive System
Ash gourd juice is great for those having heat in their body as it has cooling properties. It is great for those who suffer from excess heat in the body. Such people have a lot of digestive issues like constipation, indigestion. Drinking this juice cools down your tummy and prevents any digestive disorders.
Helps In Weight Loss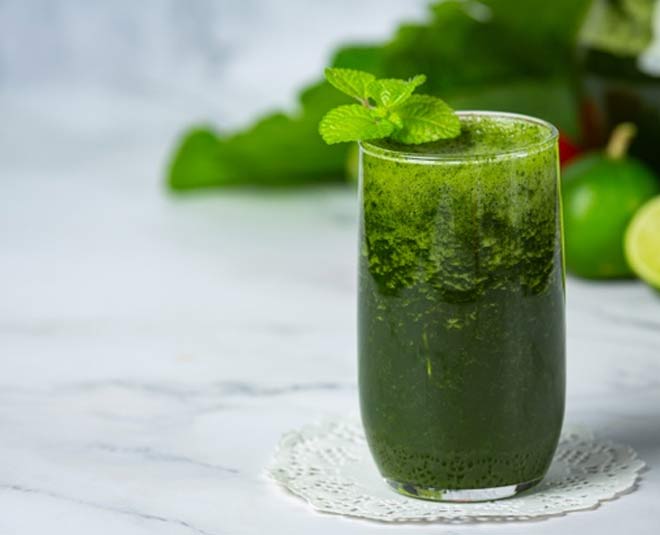 Ash gourd has a high amount of fiber and water content present in it which is great for weight loss. Drinking this juice helps in keeping you full for longer. Due to the rich amount of fiber present, it takes a lot of time to digest which further prevents you from having hunger pangs in between or bingeing on junk food.
Packed With Nutrition
Ash gourd is packed with the goodness of vitamin C, B3, B1, iron, magnesium, phosphorous among other essential nutrients that are essential for your overall health.
Good For Heart
Ash gourd is rich in potassium which is believed to reduce the high blood pressure in the body and prevent heart-related problems. Drinking this juice helps you improve the functioning of the cardiac muscles.
Don't Miss: Masaba Masaba Review: You'll be Hooked To This Show That Celebrates Imperfection
Boosts Immunity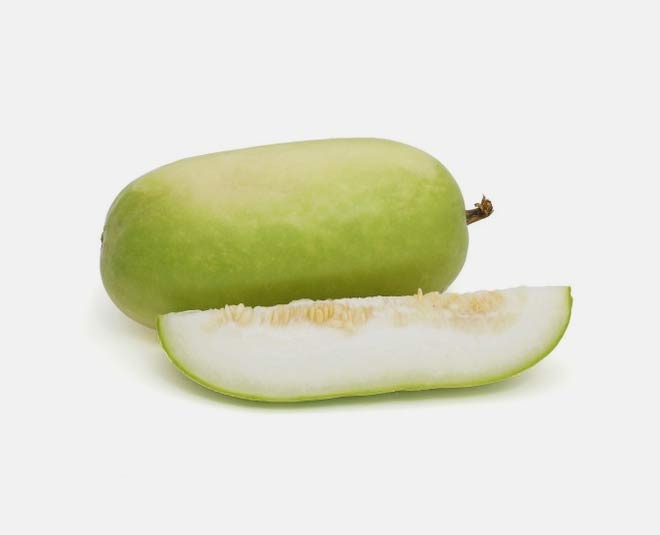 Due to the presence of vitamin C present in it, ash gourd helps in boosting your immunity. This means that it helps keep any health-related problems at bay.
Great For Hair
The vitamins and minerals present in ash gourd help in providing much-needed nourishment to your hair. It helps keep the scalp healthy and hair strong and smooth.
Don't Miss: Celebrity Nutritionist Rujuta Diwekar Shares Why Drinking Sugarcane Juice Is Beneficial
How To Make Ash Gourd Juice?
Peel the skin of the vegetable and cut it into small pieces. Remove all the seeds and put them in a blender. Blend till smooth. Using a strainer, separate the pulp and juice.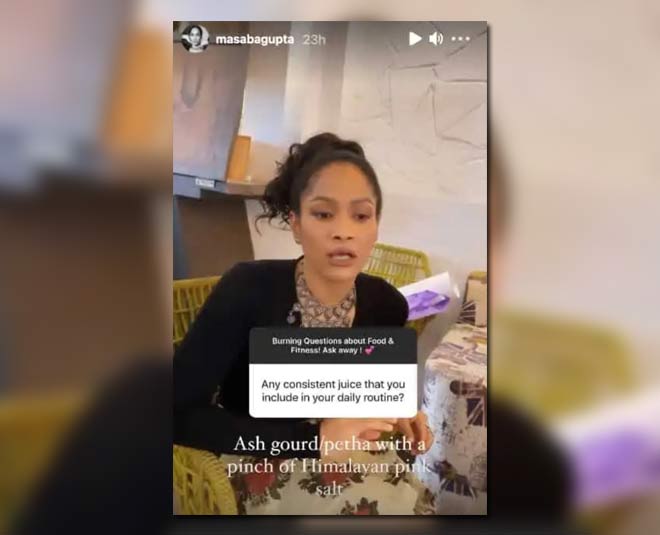 Masaba Gupta in her post shared that she has petha or ash gourd juice with a pinch of Himalayan pink salt. You can also add lemon juice or mint leaves for added flavour. Jaya Johri, Dietician, LNJP Hospital shared that it should be taken in summers due to its cooling properties. She also shared that it is best if taken first thing in the morning.
In another story, Masaba Gupta talked about her daily diet plan. She shared that she has homemade food which usually includes rice, jowar or buckwheat roti, sabzi and some sweet. She further talked about her cheat meal and said she doesn't have a fixed day as such but keeps having her favourite things in little quantities everyday in her regular routine.
Well, coming back to the goodness of ash gourd juice, tell us if you like to have it. Before making it a part of your diet, do consult your doctor if undergoing medicines/treatment. For more such stories, stay tuned!