Netflix's offering, currently on the top spot of India trends is a semi-autobiographical account of Masaba Gupta. A fun amalgam of fact and fiction, the show is snackable, frothy and glam! Nothing too intense here, settle in to feast your eyes on some quirky fashion, Neena ji's charm and to discover that Masaba can act!
In a somewhat predictable, Carrie Bradshaw & Sex In The City style, the show moves with a slight ditsiness. Carrie's book, replaced by Masaba's Insta story outpouring. The landscape is 'Insta worthy' with a high saturation colour pallet and a lingo that is peppered with all the right hashtags.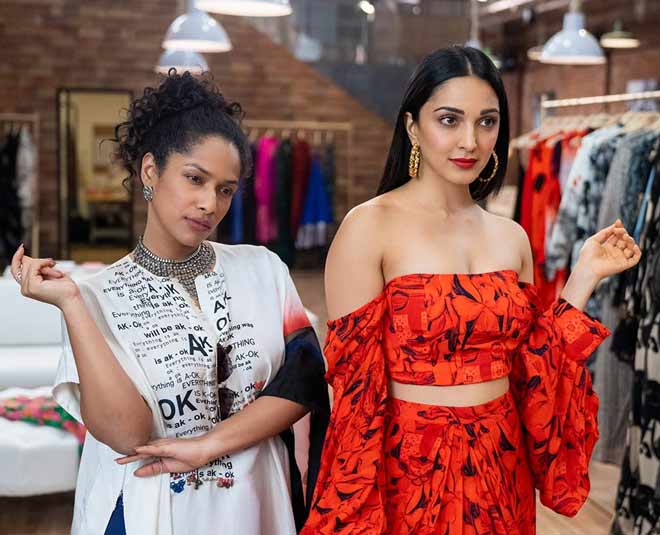 The show tracks the life of the mother-daughter duo. Director Sonam Nair and the writers spin a flippant narrative of the otherwise intense situations. A divorce, a blind article, single parenting, generation gap, body image, love, aging...the makers were sitting on a goldmine of storylines which were all sort of all painted with the same brushstroke of easy-breezy storytelling style. Which is a let down for the audience, especially when both Neena Gupta and Masaba have been quite open about the demons in their lives.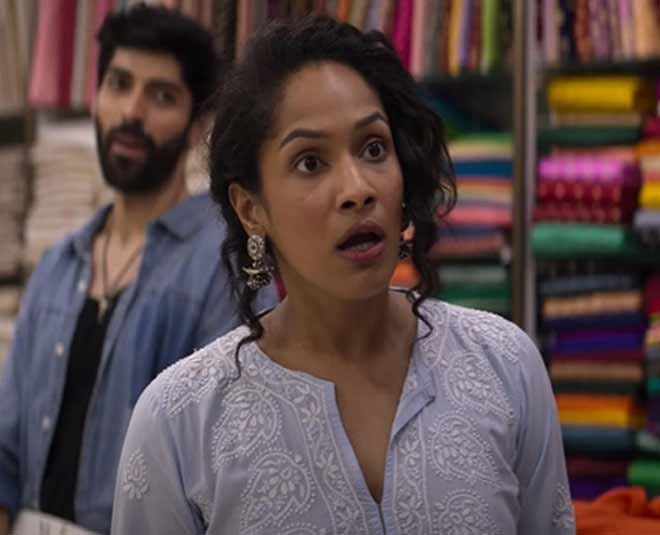 And yet there are some definite delight points. Masaba is a definite delight. So natural, real and honest. Finally a protagonist who isn't the perfect size or skin colour. Love it! To see her in shapewear for instance was so relatable. Another was a scene about how a hair removing advert doesn't want to show body hair and one in which Masaba is being sold her own design copy. There are plenty of such scenes to make you smile. An interesting visual tool of cutting to a young Masaba dressed like the older Masaba, a few times even interacting with older characters was a cool trick. A hat tip to Amariah Awantaye for playing mini Masaba.
Don't Miss: Exclusive: Masaba Gupta On Her Fear Of Being Mediocre And More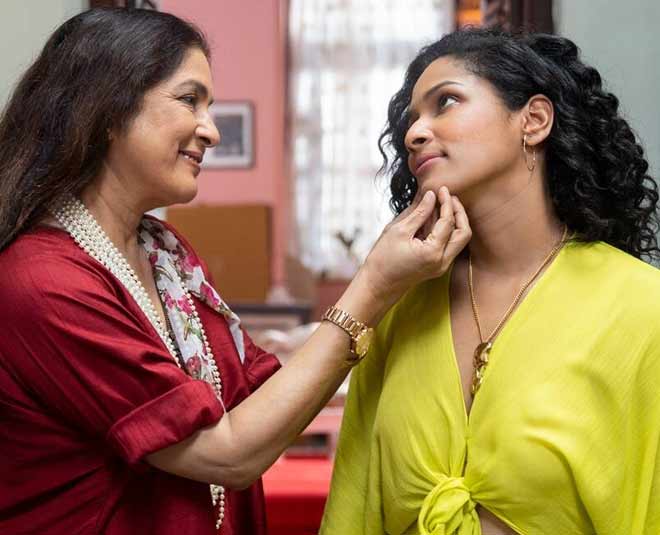 Neena Gupta or Neena ji, as she is being addressed as on the show, even by Masaba, will charm the audiences no end. She is vulnerable, endearing and a badass at the same time. 60 never looked as sexy. She carries her sarees and sleeveless blouse looks with as much elegance as the shorts and jacket. She relives the point in her life where she put out an Instagram post asking for work. How Masaba's sharing that post snowballed into Neena ji finally bagging the role in Badhai Ho! You also get a sneak into a reenactment of the bedroom scene between Neena ji and Gajraj Rao.
Don't Miss: Neena Gupta: 7 Times The Actress Proved That She Has Amazing Fashion Sense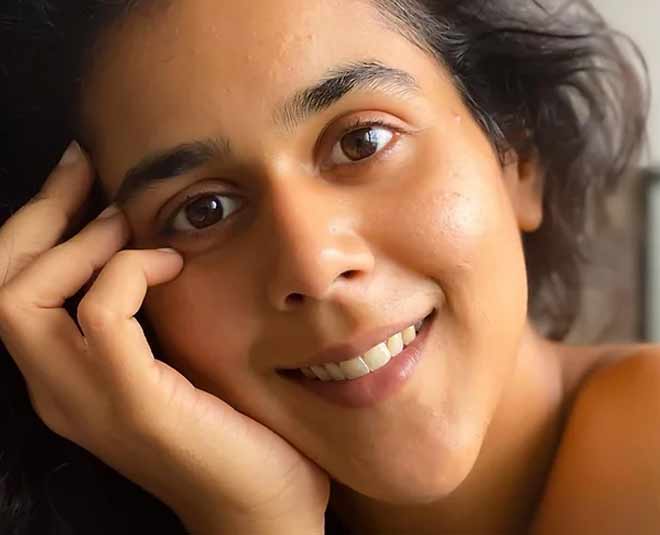 Some of the other characters that stand out are Gia, Masaba's bestie, played by Rytasha Rathore. Her character is a reflection of Masaba's real-life friend, celebrity pastry chef Pooja Dhingra. Bado Bahu fame Rytasha is effortless as a fun, supportive and mince-no-word chum to reel Masaba. Neil Bhoopalam as Dhairya plays the perfect boomer CEO investor bringing practicality to Masaba's creativity. However, Pooja Bedi's version of Masaba's therapist looked forced and caricaturish. Cameos of Kiara Advani, Shibani Dandekar and Farah Khan as themselves, attempted to be a dig at the industry, kind of fall flat too.
The show isn't perfect, hell, it celebrates imperfection or #HotMess! It is a light watch, easy to binge. Masaba's DMs are pinging with season 2 ideas.
Stay tuned to HerZindagi for more such reviews.