When we first think of ganne ka ras or sugarcane juice, it makes us go back to our childhood days. No? There were days when we used to have freshly prepared sugarcane juice from street vendors on a winter afternoon. Sugarcane juice is not only refreshing and delicious but has numerous health benefits too.
Recently, celebrity nutritionist, Rujuta Diwekar made us recall all those days and shared why this drink deserves to be a part of our diet even now. Read on to know more.
What Are The Benefits Of Having Sugarcane Juice?
Rujuta Diwekar shared that a lot of traditional Ayurvedic remedies use sugarcane and its derivatives. It is the harvest of the winter season and packed with antioxidants, fibre and micro-minerals.
The celebrity nutritionist shared that sugarcane juice works as a diuretic, it removes bloating and tiredness and helps the kidneys function better.
It also helps optimise liver function and is used as a treatment for jaundice.
Sugarcane juice is great for your skin and hair too. It gives you smooth skin and prevents acne (has Alpha hydroxy acids, AHA) and also dandruff in your hair.
Drinking sugarcane juice helps with constipation and weakness.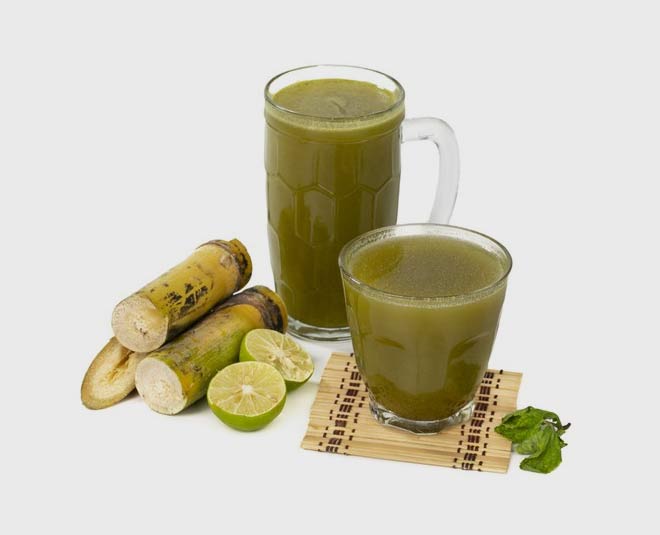 Sugarcane juice is a natural detox and pitta shamak which takes care of the pitta or the heat in our body. Ganne ka ras is a natural coolant that is available during winters.
Do you know, it is a fertility booster, known to improve both sperm quality and lactation in new mommies?
Women having spotting before periods or having the second day tougher than the first should have sugarcane juice a week before periods to prevent any such problems as per the nutritionist.
She also shared that a lot of people wake up in the night often and having a glass of sugarcane juice can be beneficial for them.
Those who have low hemoglobin or are anaemic should consume sugarcane juice.
View this post on Instagram
She further shared that a lot of people forget to drink water during the winter season and this can lead to constipation, acne among other issues. Sugarcane juice works as a natural hydrator during the winter season.
The nutritionist shared that sugarcane juice is safe for people suffering from diabetes, thyroid, PCOD, or obesity. However, suggested that one should not have more than 1/2 a glass of juice. Having it will make one feel much lighter on the stomach and your skin will glow as well.
Do you know, sugarcane has alpha hydroxy acids which are found in almost every skin cream or anti-ageing product? It works like a natural anti-ageing drink.
Sugarcane has a molecule that is known to boost your metabolism which can further help in weight loss.
What Is The Best Time To Have Sugarcane Juice?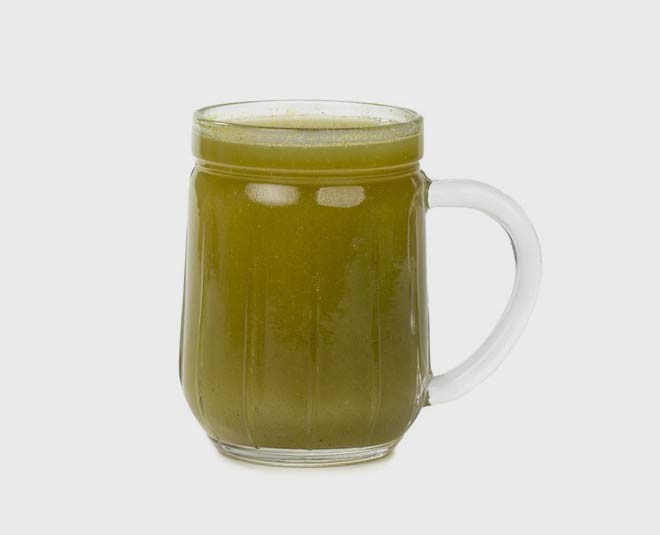 Nutritionist Rujuta Diwekar shared that the best time to have sugarcane juice is before noon. It should be freshly squeezed juice and one should be sitting down while drinking it according to the nutritionist. In her post, she shared that it can be consumed everyday till the arrival of Holi or recommended having it at least thrice a week.
Don't Miss: Have Ghee & Jaggery Post Meals, Recommends Nutritionist Rujuta Diwekar, Here Is Why!
During the summer season, she recommended having it only when one feels acidity or weakness in the body.
Ganna or sugarcane juice indeed has numerous benefits for our health and you must make it a part of your diet. For more such health-related stories, stay tuned!