Found easily on the shelves of every Indian kitchen, jeera or cumin is loaded with health benefits. It is only one of the most popular spices but is also the most beneficial one. From tempering to adding flavour to beverages, jeera is used in different ways. But do you know it can help you with shedding some extra kilos too?
Yes, jeera can help you boost your metabolic rate which further helps you lose weight. Jeera water can be prepared by soaking cumin seeds in water overnight. The water turns a little yellow and all the nutrients get absorbed by it. This water, when consumed in the morning can help you get rid of the excess fat from your body.
For Weight Loss
Cumin seeds are low in calories and this makes them a great spice for consumption while you are working to shed extra kilos and lose belly fat. Also, cumin seeds come with anti-inflammatory properties. Nutritionist Ekta Sood shared, "Consumption of cumin water also helps you boost your metabolism which helps you burn more calories. This further helps in weight loss. Jeera water also helps you flush out all the harmful toxins from your body which leads to obesity and other health problems. However, just consuming cumin water and not making any lifestyle changes like eating habits, sleeping well, it won't help alone."
Don't Miss: Have Raw Garlic, Water Every Morning For These Health Benefits
The expert further shared more health benefits of drinking cumin water -
For A Better Digestion
Jeera or cumin water is great for your stomach and to improve digestion. It enhances the entire digestion process by improving the bowel movement. It helps you get rid of problems like bloating, indigestion and acidity. It also helps you in getting relief from stomach ache. With better digestion, you improve the overall functioning of your body.
For A Beautiful Skin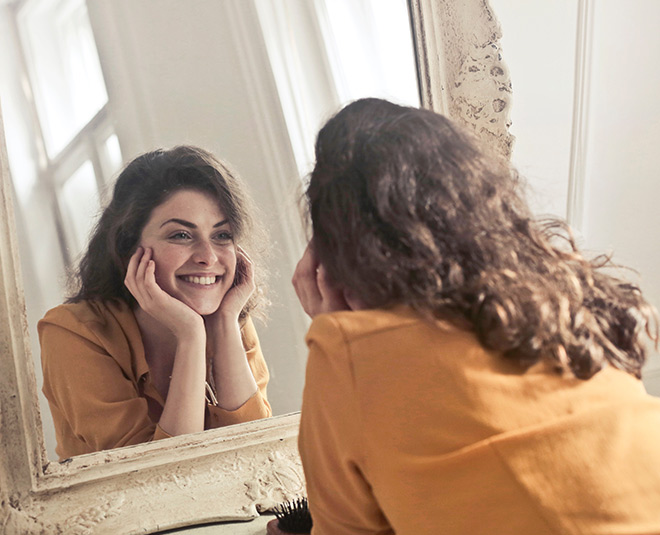 Cumin water is great for your skin. Jeera has calcium, potassium, copper, and manganese which are great essentials to get glowing skin. Sipping on jeera water helps you achieve that soft and smooth skin.
For Treating Diabetes
Diabetes is a common health problem these days and it is easy to treat it using natural ingredients. Jeera water is the perfect drink for people with diabetes. Drink jeera water on an empty stomach every morning to reduce your blood sugar levels. Cumin seeds are known to stimulate the insulin production and keeping the blood sugar levels in control.
For Regulating Blood Pressure
Because of its high potassium content, jeera water becomes the best remedy to treat high blood pressure. Drinking cumin water helps you bring down the blood pressure by balancing the salt in the body.
For Instant Energy
You will stop turning to energy drinks once you sip on homemade jeera water. Cumin is packed with a lot of nutrients and these nutrients work great to make you feel energetic all day. Drinking jeera water helps you have a better energy level. It makes you feel active and also improves your metabolic rate.
For Reducing Period Cramps
Yes, jeera water is also very beneficial during your periods. This is because cumin seeds have anti-inflammatory and anti-spasmodic properties which make it great for consumption during your periods. Drinking jeera water helps you reduce period pain.
READ MORE: Get Relief From Menstrual Cramps By Eating These Foods
Amazed to know all these benefits of jeera water? Let us know how drinking jeera water helped you treat your problem. Stay tuned for more health and fitness stories.
Did you like this article ?