Bhajiyas or pakoras are surely everybody's favourite as they just rejuvenate our taste buds. However, this fried snack can often make us go on a guilt trip as they are extremely unhealthy. However, now you can eat them guilt free as we are here with 5 tips shared by Rujuta Diwekar to make healthy bhajiyas.
Deep Fry, Not Air Fry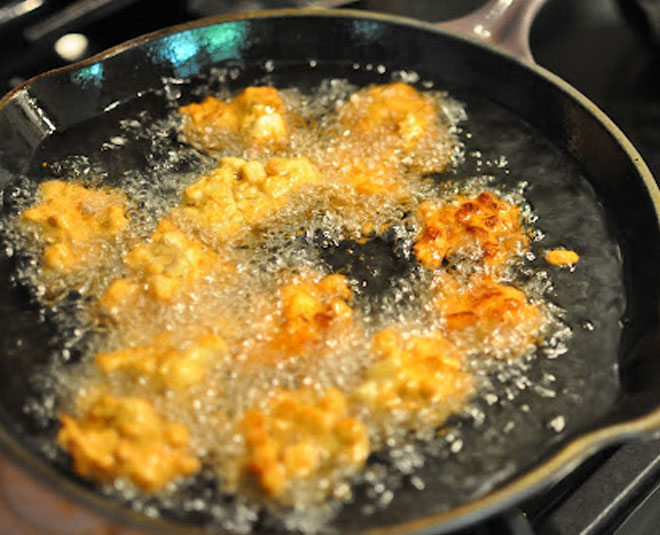 You might think that I'm crazy but it is totally true. You should deep fry your bhajiyas or pakoras instead of air frying them as air frying them cuts out all the healthy fats that are important for your health as well as for absorbing the nutrients.
You just need to remember two things. Firstly, use oils that are good for your health and secondly, do not reuse the oil as oil on high temperature more than once can be highly harmful. Also, suggesting that deep frying is good doesn't mean that you should gulp one plate after another, instead have them in moderation.
With Hot Chai, Not Chilled Daru
This one is obvious as we know how harmful alcohol can be. However, people still feel like having a plate of bhajiyas along with a glass of beer during the rainy season. Instead of having a glass of beer, you can enjoy the rainy season with a cup of tea.
Along with this, bhajiyas have a high content of salt and fats, both of which will lead you to feel awful in the night or the next morning.
With A Song On Your Lips, Not Guilt In Your Heart
Aforementioned, many people go on a guilt trip while having these delicious bhajiyas. However, you shouldn't at all worry about calories as it adds to the level of unhealthiness. Instead just put on some music and enjoy the bhajiyas while singing it along. You will definitely see a change in yourself.
Enjoyed With Friends And Family, Not Akele Mein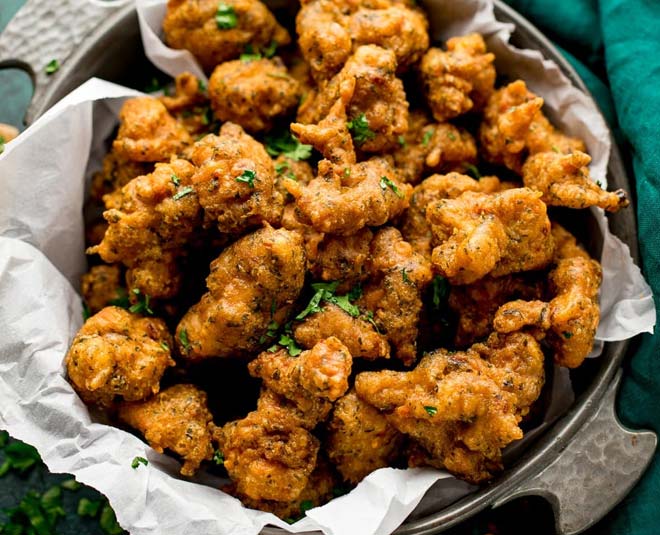 Something as delicious as bhajiyas are not meant to be eaten alone, instead share it with all your friends (fun games to play with your friends) and family and spread happiness. This will surely keep you as well as everybody around you happy. This happiness will keep you healthy as you might have heard 'healthy mind leads healthy body'.
Don't Miss: Here Are Some Simple Ways To Make Your Cup Of Coffee A Bit Healthier
To Build A Memory Of A Lifetime, Not To be Burned As Excess Calories Tomorrow
Many health freaks surely eat some delicious bhajiyas but will work out extra the next day to compensate. You shouldn't view bhajiyas as calories that need to be burnt, instead enjoy it freely and have a fun and relaxing time with your family that you will cherish for life.
View this post on Instagram
Don't Miss: Vitamin B1: Know All About Its Roles, Benefits, Sources And Deficiency
Basically, the gist is that some things are there for a purpose and you shouldn't change it according to your lifestyle as it will harm you more than it benefits you. Also, sometimes you should just forget about the calories (foods with almost no calories)and enjoy the little pleasures of life without any guilt. As your mental health is as important as your physical health.
For more such articles, stay tuned to HerZindagi!