Many of us are getting bored during this quarantine period. With the lockdown getting extended again and again, it is all getting annoying but what to do! We have been binge-watching our favorite shows and enjoying our favourite food all day but in between almost forgotten about adding those extra kilos. Nod it or not, isolation is disturbing our everyday routine like nothing else. But do you know, over-eating, unplanned meals, under stress eating during the time of isolation can negatively impact your overall health. It can make you put on those extra kilos but what to do? We asked Nutritionist Nmami Agarwal for some easy-peasy ways that can help you lose weight during the quarantine. Read on.
Start Your Day Right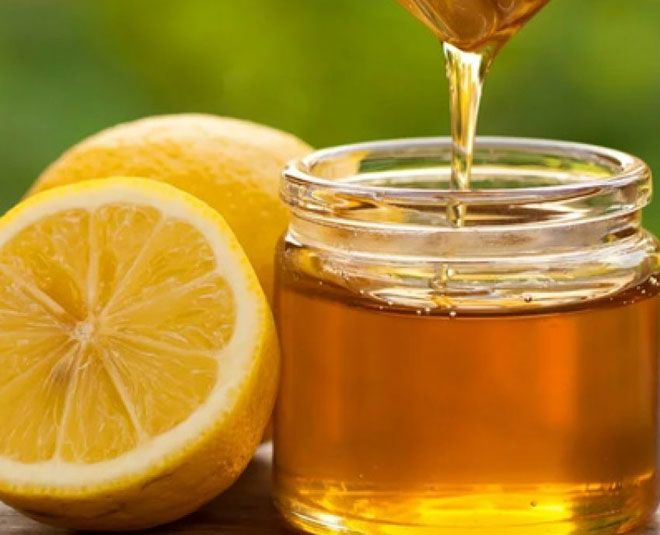 These lazy vibes are making us all lethargic, we wake up late these days and missing our everyday morning routine. Isn't it? Continue with your healthy habits, you can start your day with honey and hot lemon water to rejuvenate and to flush out the unnecessary toxins out of the body. It gives a great boost to your metabolism as well. No matter what, don't forget to eat a hale and hearty breakfast as it minimizes the hunger pangs and cravings until lunchtime.
Have Short Meals
Eating big meals in one go leads to stock plenty of calories in the body which adds up to gain weight. So, it is necessary to learn the art of portion control and to break your big meals into small portions. This way you can easily digest the calories and effortlessly lose weight instead of packing any extra pounds. You can take smaller plates, use your hands as a serving guide, skip eating while cooking and directly from the container.
Eat On Time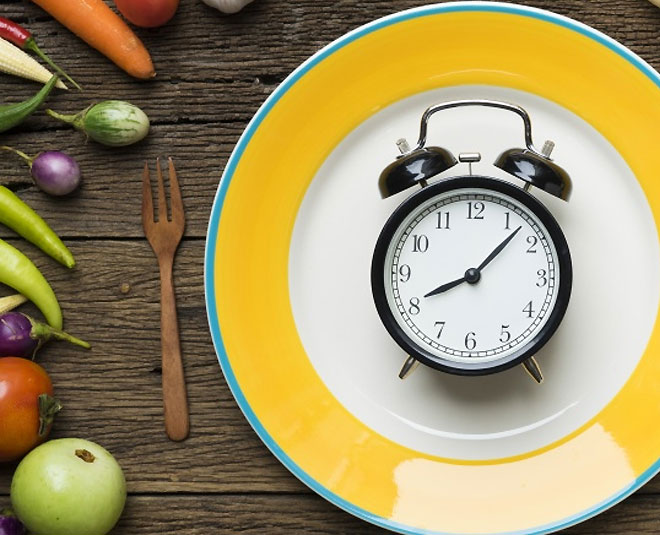 Losing the track of time during this period is quite easy. However, this can lead to adding extra kilos. Plan your meals and follow a time period to eat throughout the day. Eating food just before your bedtime makes the food hard to digest. So, schedule your last meal between 7-8 pm.
Don't Miss: Lockdown Challenge: Get Glowing Skin & Lose Weight With This Beginners Yoga Digest
Have A Balanced Diet
Sticking to a well-balanced and healthy diet can easily help you in losing weight. Also, it helps in keeping diseases at bay. Cut out the processed and oily food from your diet and incorporate more good fats and carbs in your diet. You can add green leafy vegetables and seasonal fruits in your diet to get all the essential nutrients. Also, don't cut any nutrients from your diet without knowing its value and impact on the body.
Hydration Is The Key
While laying back, relaxing, it's quite common to forget to drink water. Sometimes your body can fuse the signs of thirst and hunger as well which leads you to binge unhealthy snacks. Drinking 2.5-3 liters of water every day can help in keeping the hunger pangs at bay, flush out the toxins from the body, promote digestion and give you a healthy and supple skin. Fill up your water bottles and keep it close to your bed so that you don't forget to drink. You can also try infused water for a change as it can give a great detox to your body which helps in losing those extra pounds.
Exercise At Home
It is very important to burn all those calories that you are consuming through the day or it can lead to obesity and other health ailments. Add a regular home workout of about 30-45 minutes in your lifestyle to lose weight. You can refer to plenty of workout videos available on the internet, utilize your stairs, and do lunges, Pilates, dance and aerobics for effective results. Don't Miss: Gyms Closed Amid Coronavirus? 5 Exercises That You Can Do At Home
While stuck at home, our eyes and stomach always look out for snacks. You can incorporate healthy snacking options like nuts and seeds, stir-fry veggies, salads, roasted chana, roasted makhana or smoothies in your diet. These foods keep you filled for a longer period of time. Incorporate these easy ways in your lifestyle and healthily lose weight.
Did you like this article ?