Are you worried about gaining weight with the gyms shutting down amid the coronavirus outbreak? Perhaps, the COVID-19 pandemics has forced millions of people across the world to self-quarantine and remain at home. And many fitness freaks are trying to figure out a way to stay in shape without hitting the gym.
If you are too worried about the same, you have landed on the right page. Here we have curated a list of exercises that can help you burn calories and build lean muscles.
Stair Stepping
Stair stepping is a great exercise to do at your home. You can simply start by just going up and down the stairs. But if you don't have a set of stairs available, place a sturdy chair in front of the TV and step up and down while watching your favourite show. This will help strengthen and tone your leg muscles. Also, experts believe that climbing stairs will keep your leg arteries flexible, allowing blood to flow more easily, which in turn will keep your body and heart-healthy.
Crunches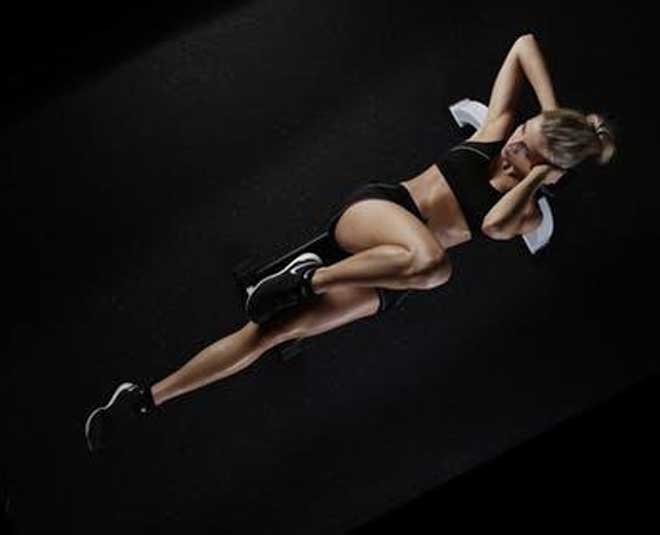 Crunches are quite difficult in the beginning, but once you get used to it, they'll be very beneficial for your body. Crunches target upper abs, lower abs, and shoulders. Lie down and flex your knees while you lift off your feet off the ground. Hold the back off your head with your fingers and try to touch your knees with your elbow. Do this 15 times and then relax.
Sweeping & Mopping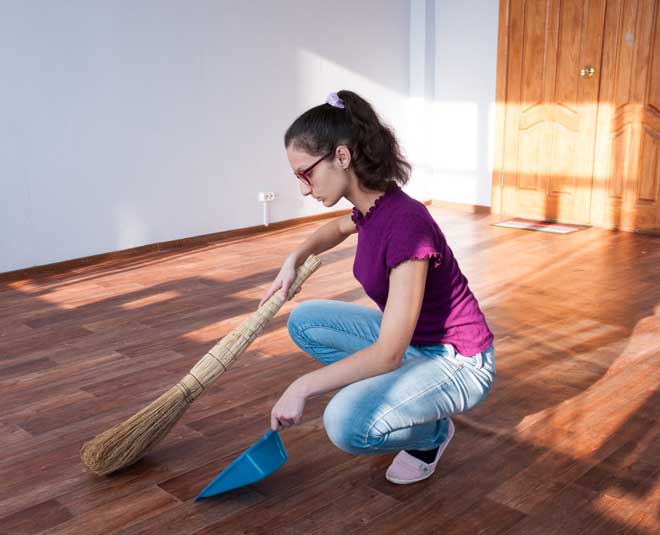 Yes, you read that right. According to a study it was found that if a person sweeps or mops the floor then he can burn 180-235 calories. So, ladies bid goodbye to your maid and start cleaning your home yourself!
The Plank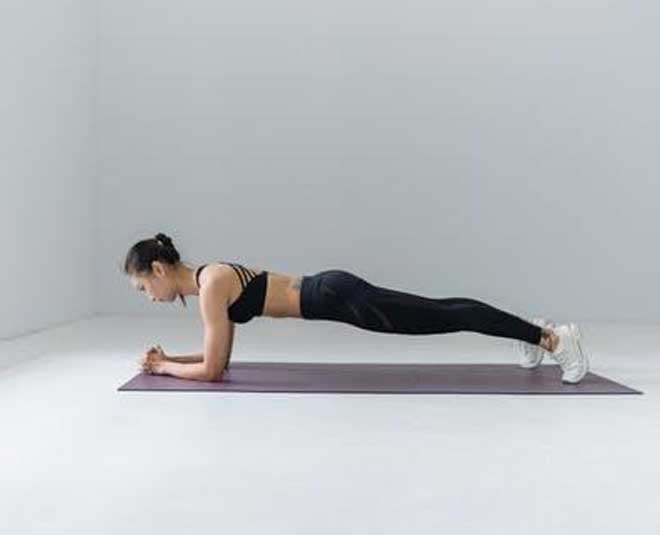 If you want to build up your core muscles, this is the exercise for you. Get into a push-up position, but instead of bending your arms and moving down towards the floor, place your elbows on the floor. Hold this position for 30 seconds then relax.
Don't Miss: Coronavirus Prevention: Make Your Own Hand Sanitizer At Home
Jumping Jacks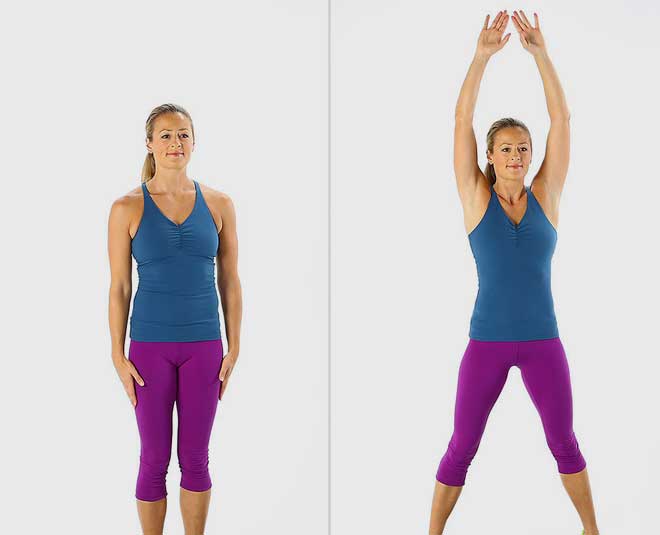 If you want to lose your belly fat, this exercise is just for you. Stand straight with your feet together and arms at your sides. Slightly bend your knees and jump into the air. As you jump, split your legs apart and stretch your arms out. Repeat this 20 times.
Believe it or not, you don't need to hit the gym daily to stay fit. You can simply maintain yourself by performing some basic exercises and following a proper diet routine.
Disclaimer: This article is completely based on research and data available on the internet. However, it is always advised to consult a doctor or a dietician before starting any fitness programme or making any changes to your diet.
Stay tuned to HerZindagi for more such articles.