The best way to enjoy the goodness of almonds is by drinking almond milk. This is derived straight away from almonds and this is why it is super nutritious. It has zero cholesterol and this makes it even healthier. While everything is available in the market these days, you can prepare almond milk even at your home and honestly, it doesn't take much time. Here is how you can prepare almond milk at home: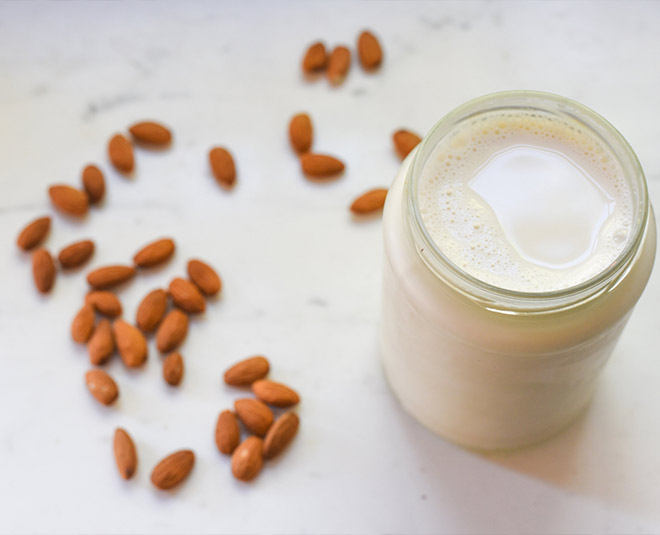 How to make almond milk at home?
Ingredients:
1 cup almonds
8 cups of water
Directions:
Boil 4 cups of water and add almonds. It will take 30-40 minutes till the almonds get blanched. After they are blanched, drain the water. Peel off all the almonds and then add them to the blender with 4 cups of water. Strain well. Collect in a jar and refrigerate. Almond milk stays fine till 3-4 days. Well, Almond milk has a lot of health benefits. It promotes weight loss, makes your bones stronger and there is a lot more. Read along to know the benefits of drinking almond milk:
Good For Heart Health
Almond milk has zero cholesterol and this helps in ensuring your heart health. Drinking almond milk helps in reducing the risk of different heart diseases. Cholesterol is one of the major reasons behind cardiovascular diseases but almond milk saves you from all of it while providing the necessary nutrients to your bo9dy.
Improves Eyesight
We are all hooked to our phones and laptops these days and this has a major affect on our eyesight. To improve eyesight, one should consume more of vitamin A which is very helpful in improving the vision. Almond milk is rich in vitamin A. Drinking almond milk regularly helps in the proper functioning of the eyes and improves your eyesight.
Strengthens Bones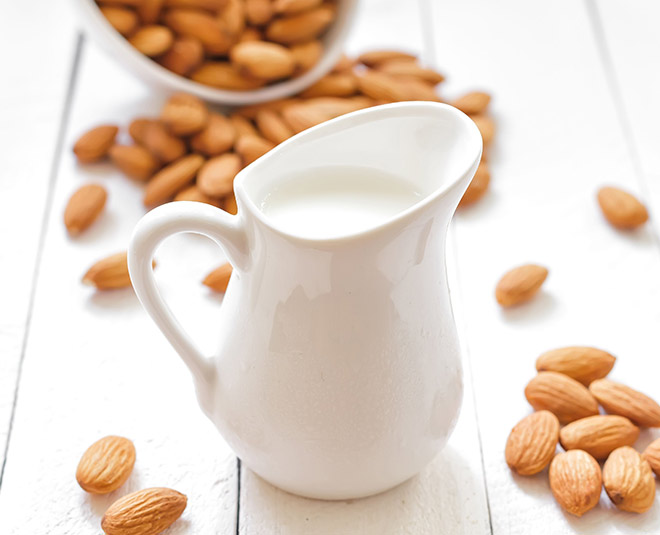 We all know that almonds are rich in calcium and calcium makes our bones stronger. Drinking almond milk provides a good amount of calcium to the body and this helps in promoting your bone health. It also reduces the risk of bone-related diseases. This makes your bones function well even during your old age.
Promotes Weight Loss
Not many people know but almond milk is a great option for weight loss. As compared to other milk options, almond milk has the least calories. This makes it a great substitute for whole or skimmed milk. It helps you in losing weight and it also helps you in maintaining your current weight.
READ MORE: Here Is How Amla Juice Can Help You Lose Weight
Did you like this article ?