One of Asia's sexiest women, who recently celebrated her 30th birthday and saw a backlash on social media for sharing the pictures of her cake that was shaped like a male genitalia, came out to speak up about the matter and ask people not to troll her anymore. Nia mentioned that social media is nothing that she considers serious and that, it is just a distraction for her. But how so ever it maybe, she is indubitably one of the most gorgeous ladies around.
The actress looks just fit and perfect in every type of ensemble out there. Right from heavily embellished lehengas to that of comfy casual wear, Nia never fails to look gorgeous. Well, to all those who cannot stop praising her right figure and fitness, it's no cakewalk for her to maintain her body. If you too want to look like her, here's a little insight into her fitness regime and diet plan.
Here's Her Diet Plan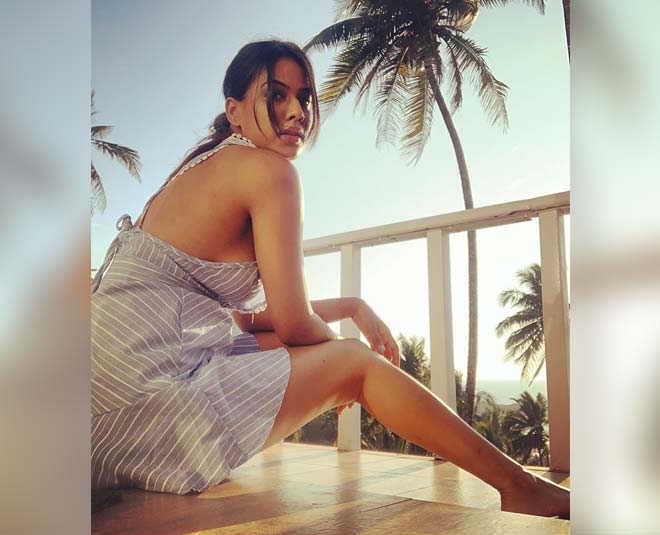 Nia follows a strict diet plan and kick starts her day with a cup of black coffee which detoxes her body and cleanses her system. She also includes home-cooked food and avoids binging on any kind of junk food. In fact, the actress doesn't have a cheat day or a cheat meal as she really doesn't like junk food. During an interaction with a news daily, the actress said, "I stay away from all the dark chocolates and junk food in the world. As far as possible, I keep a distance from all the enticing food that usually tempts me. Moreover, I make it a point to eat 'Ghar Ka Khaana' which at times gets boring, but that's anyway better and hygienic."
She further stated that although she loves Hakka noodles she prefers eating home-cooked rajma chawal instead! She prefers having a nice vegetable omelette in her breakfast and she consumes her dinner between 7 to 8 pm which gives her body enough time to digest the meal. Nia also binges on dry fruit and nuts before her events and shoots in order to avoid bloating.
Don't Miss: Sunny Leone's Beauty Secrets Can Help You Achieve Flawless & Younger-Looking Skin; Check It Out
Nia's Workout Regime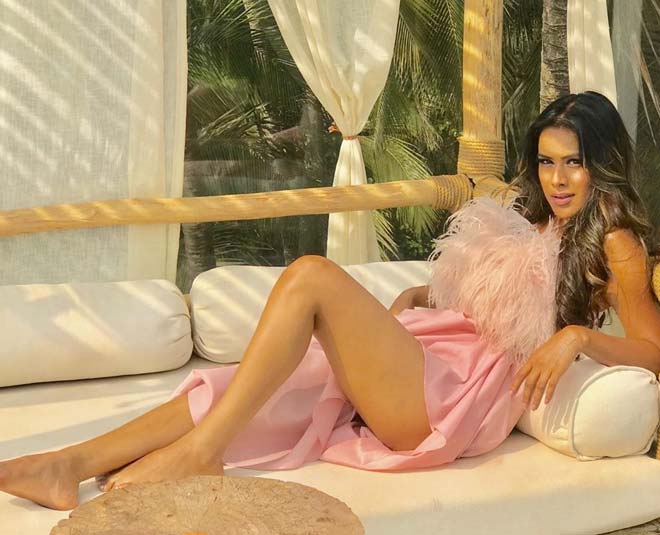 Nia does not follow a strict or high-intensity workout regime. She keeps it simple with jogging and hits the gym whenever she can for some light workout. She also prefers doing strength training every now and then.
View this post on Instagram
Nia also does a lot of CrossFit and functional training in order to tone her muscles and improve her stamina and strength.
Earlier, Nia was obsessed with her weight and during an interaction with a news daily, she shared, "People have always seen me as someone who is fit and has a good figure because I have maintained myself well. But, with time, there are physiological factors that make you put on weight. For the past few years, I have suffered from the fear of getting out of shape. I was obsessed with my weight and if I put on even one kilo, I would start fretting and fuming over it."
She further confessed that her world used to revolve around her weight worries only. She said, "In order to look a particular way, I ended up starving myself. While I never had cheat days and followed a strict diet, there were times when I just let myself go and overindulged in food. And when I ate a lot, I would feel extremely guilty. So, I would try to throw up what I ate. This was a practice for many years, but I now realise that it is one of the worst things I did to myself (sic)."
Later, she realised that this isn't healthy and requested everyone to not do that. "I would like to tell women to stop doing this if they suffer from such fears", she said.
Are you going to follow her diet plan? Or will you follow a different regime to lose weight? Stay tuned to Herzindagi for more health-related articles.