You avoid giving junk food like burgers, noodles, chips, and cola to your kids but do you know that there are hidden junk foods that are harming their health and yours every day? You may think that a certain food item is giving you more energy or making your kid fitter than others. But do you go beyond the indiscriminate advertising to really know the calorie count and nutritional value of certain foods? Well, most of us usually don't because we are told and convinced that these are healthy foods. Sometimes, we even sacrifice eating traditional stuff saying that it's oily and fattening but resort to eating things that have a high sugar or salt content instead. So what's the point in loading up on the so-called good stuff? Celebrity nutritionist Rujuta Diwekar as part of her RD Fitness Project 2019 has recently revealed the many hidden junk foods or junk foods camouflaged as health foods that you and your kids are eating every day.
Breakfast Cereals
Image Courtesy: www.irishnews.com
All kinds of packaged breakfast cereals, even if they are said to be full of fibre, millets, iron, calcium and full of God knows what, are junk foods. Whether they are coated with chocolate, fruit or anything else, if it comes from a box or packet, it is JUNK FOOD.
Packaged Juices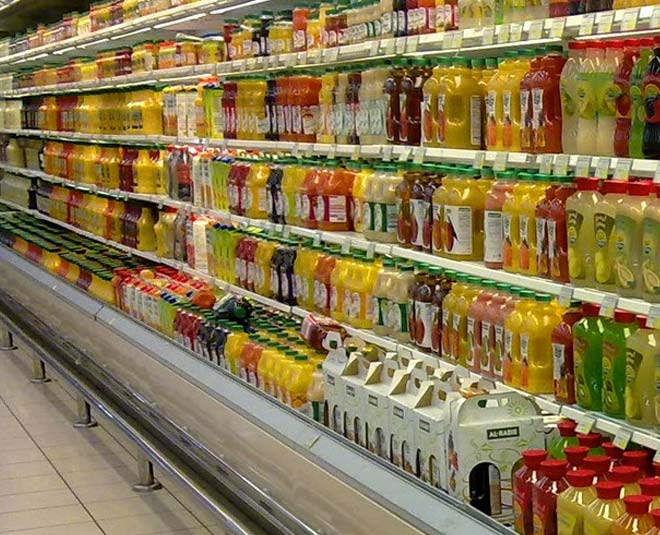 Image Courtesy: www.ekincare.com
Readymade juices, whether they come in tetra packs or glass bottles, are junk food too. Even if they are advertised as being preservative free, full of vitamins and all natural, these are junk foods that you are drinking regularly thinking that your nutritional needs are being met. This also includes the so-called cold-pressed juices that are said to have the nutrients preserved in them. Yoghurts that are supposed to be pro-biotic, fat-free, sugar-free and are supposed to have fruits in them. Well, they are junk food too!
Fibre Biscuits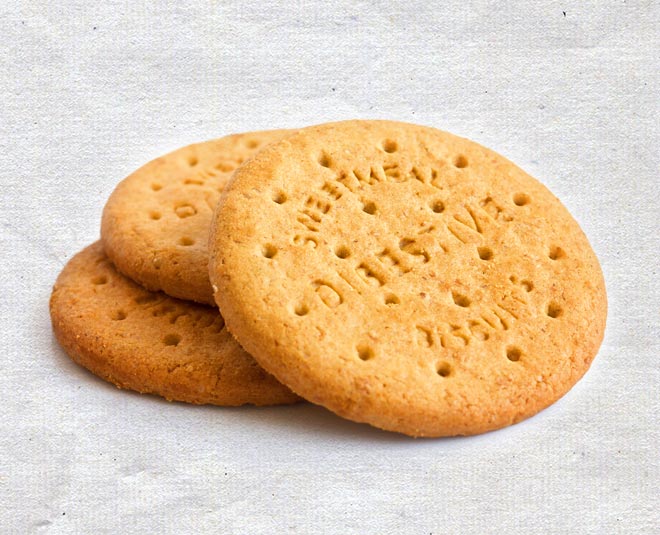 Image Courtesy: www.amazon.com
Move over cookies and tasty biscuits, the fibre biscuits and digestive biscuits that we eat thinking that they are healthier counterparts are junk food too, says Rujuta. Fibre biscuits promise that they are made of healthy ingredients like oats, ragi, wholewheat flour etc. with added fibre. We eat them or give them to our kids thinking that they will be the perfect substitutes for regular biscuits and aid us in weight loss. But the truth is that the fibre biscuits have so much added sugar and other unhealthy ingredients to make them tasty that the point is lost.
Rujuta Diwekar's Nutrition Mantra: 'Jitna packet khulta hai, utna pet foolta hai, 'Ad hai to bad hai'
Apart from Rujuta's recommendations, there are other hidden junk foods that we get fooled into consuming for various purposes.
Energy Drinks
All kinds of energy drinks are advised to athletes, those working out to get in shape and are also consumed by those who feel a little low from time to time to pep up their energy. But they do nothing more than giving a high of energy but mainly they fill up our bodies with a lot of unwanted calories. That's all.
Don't Miss This: Top 5 Ways To Keep Your Heart Healthy
Protein Bars
Image Courtesy: www.pranasnacks.com
Protein bars are unhealthy pieces of food items disguised as a healthy food that have become a favourite of the adults and kids in the last few years. Parents give them easily to their children thinking that they must be more nutritious than plain chocolate bars but fail to see the calorie content in them. Consuming such bars in place of meals is another thing that should be avoided altogether. Some of the other daily foods given to children but can be totally considered junk include spreads, jams, peanut butter, malted or protein powders for children and baked chips. Also, chocolate – whether it is dark, red chocolate, full of antioxidants or any so-called nutrients, is not a healthy food to be given regularly to your child.
How To Ensure Your Kids Stop Having Junk Food?
After you are done identifying such hidden junk foods, the next step is to set a monthly limit on consuming junk food. Ideally it should be only once a month, says Rujuta. If you are having a lot of junk food, plan to reduce it by 50% each month. Parents should not offer junk food as a reward or for celebrations. They should tell the kids about the numerous side effects of eating junk foods to deter them rather than just saying no.
Want to know about healthy and tasty lunch options for kids? Or powerful remedies for the entire body? Then keep reading Her Zindagi.