Tulsi or holy basil is one plant you will commonly find in every household. The plant holds a lof spiritual and medical importance. It is being used as a key ingredient in the preparation of various Ayurvedic medicines for a long time now.
Also known as the Queen Of Herbs, Tulsi is packed with antifungal, antiviral and antibacterial properties which are great for our overall health. Though tulsi is commonly avaialble all throughout the country, many people are unaware of its numerous health benefits.
Adding tulsi or holy basil to your everyday can help you enjoy all its aamazing benefits. Read on to know what are the different ways of adding tulsi to your diet.
Tulsi Tea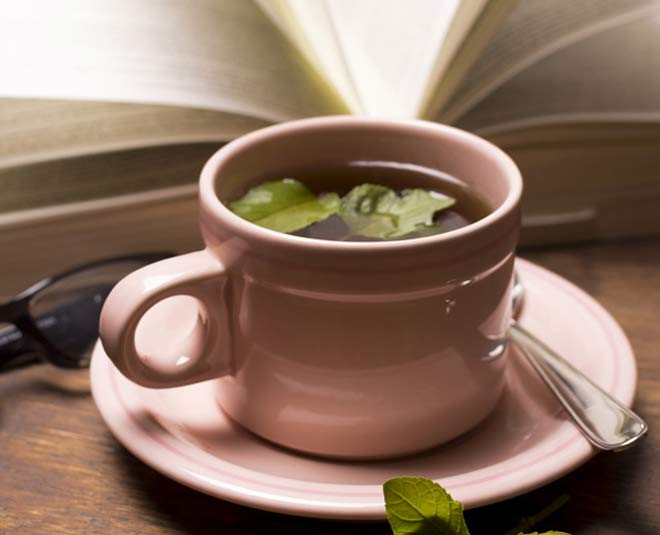 One of the easiest ways of adding tulsi to your diet is by having tulsi tea. If you are a tea lover, make sure you add a handful of tulsi leaves to the water while preparing your regular cup of tea. This tea tastes great and is also beneficial in treating respiratory-related issues like congestion and blockage. A cup of tulsi tea also helps you stay energetic all day.
Tulsi Water
If you don't like having tea then having a glass of tulsi infused water can be a good option. In a pan, add some water and a handful of tulsi leaves. Let the water boil and strain. Drink this water once or twice a day. Tulsi water is healthy and a great way to keep your body hydrated through the day.
Tulsi Infused Juices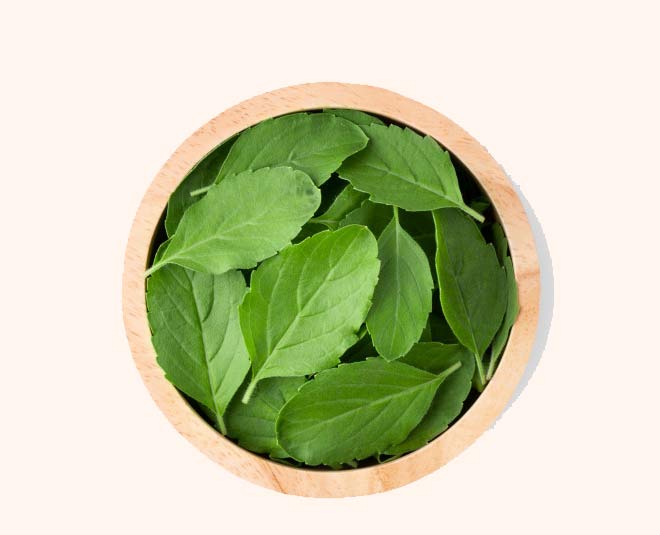 Tulsi is not only healthy but also adds a refreshing flavour to your drinks. You can add a handful of leaves while preparing a glass of juice at home. These leaves add a fresh and calming flavour to your drink.
Chew Tulsi Leaves
If running short of time, chewing on a handful of tulsi leaves can work like magic for your health. Tulsi has numerous benefits that can boost your overall well being.
Don't Miss: Innumerable Beauty Benefits Of Tulsi
Add Tulsi Leaves To Fruits And Vegetable Bowl
Tulsi is packed with vitamins which are essential for your body. You need to fuel your body with these vitamins everyday. Add a few tulsi leaves to your bowl of fruits and vegetables. Tulsi leaves serve as a refreshing topping and also add to the nutrient content.
Benefits Of Consuming Tulsi
Tulsi has zinc and vitamin C which makes it a natural immunity booster. It also has anti-bacterial, anti-fungal, and anti-viral properties which keep infections at bay. Consuming tulsi also helps in killing cell activity and boosts the immune system.
Relief From Cold, Cough, And Fever
With the season changing, a lot of us get ill and suffer from common issues like cold, cough, and fever among other respiratory issues. Tulsi has eugenol present in it which helps in reducing cold, cough, fever, and congestion.
Anti Cancer Properties
Tulsi has phytochemicals present in it which are known to prevent lung, liver, oral, and skin cancers.
Don't Miss: Can Tulsi Help With Your Irregular Periods?
Reduces Blood Pressure
Hypertension is one of the most common health issues women face today. Tulsi has compounds that reduce inflammation and blood pressure in the body.
Good For Heart Health
Tulsi is known to have antioxidant properties which help in lowering the risk of cardiovascular diseases like stroke and hypertension.
Do make tulsi or holy basil a part of your diet for all these amazing benefits. For more such health stories, stay tuned!