Indian basil, often referred to as tulsi has been a part of Indian culture for centuries. It is not only considered to be holy but as a part of regular religious practice if worshipped twice a day in many Indian households. Besides this, it is also known as the 'king of herbs' owing to its innumerable medicinal benefits. But, the holy tulsi can also be used as a part of your beauty regime.
Here is how:
Regulates Premature Signs Of Ageing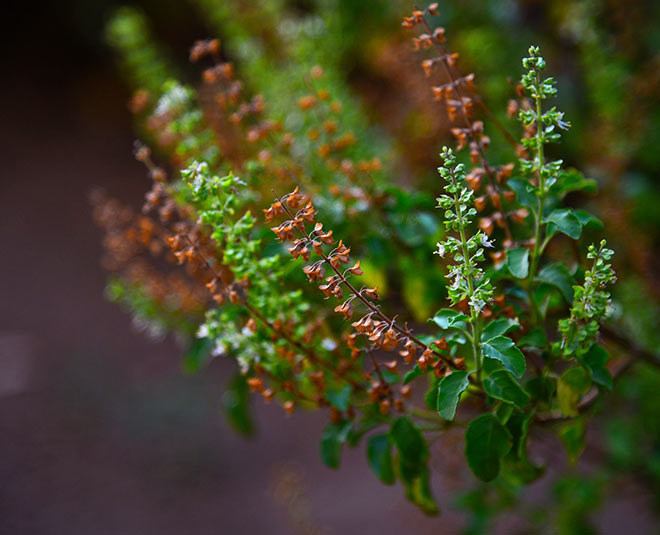 Owing to the fact that tulsi is loaded with antioxidants, it combats a number of skin related issues and helps it rejuvenate. Controlling premature signs of ageing is one of them. If you are not consuming, you can crush a few tulsi leaves and apply it on your face like a mask and let it set. Rinse it in cold water and you will see the results in a few days.
Don't Miss: Here Is How Ayurveda and Naturotherapy Help In Boosting Your Immunity
Prevents Acne Outbreaks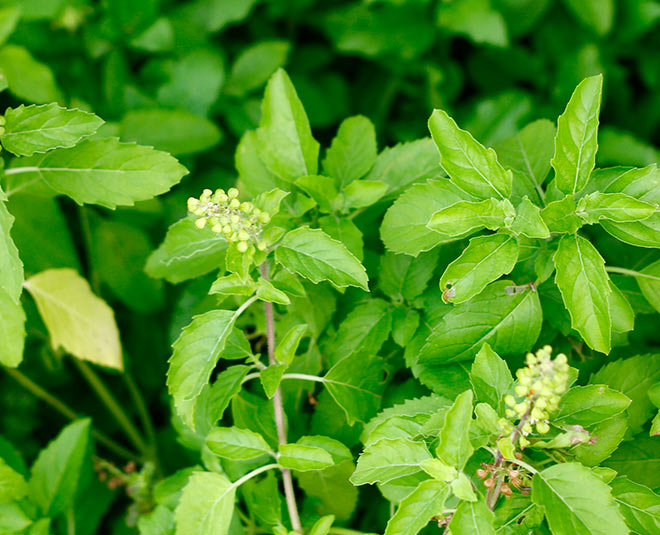 The antibacterial and antifungal properties of tulsi make it one of kind. In case you are suffering from acne outbreaks, prepare a mask of tulsi leaves, sandalwood powder and rosewater. Apply it twice a week and your skin will surely go through a change.
Helps In Getting Rid Of Skin Blemishes
Just in case your skin has blemishes due to an injury or an infection, tulsi can be your best friend. All you need to do is, combine one egg white with basil paste and apply it on our face. Let the mask stay for 10 mins and then rinse it in cold water. You will see the change.
Is A Cure For Itchy Scalp
Seasonal changes and exposure to dust and dirt can cause an itchy scalp. Owing to the fact that tulsi is equipped with antibacterial and antifungal properties, it wards off a number of infections and ensures your hair remains smooth and silky and your scalp healthy.'