This pandemic has come as a wake-up call for many of us. The quarantine period has indeed made us rethink our lifestyle habits and food choices among other things. We have slowly started to switch to healthier eating habits that benefit our overall health. Many of us have been trying homemade kadhas and teas this season as they are really healthy and packed with the goodness of natural ingredients. One tea healthy tea we would like to suggest is methi tea. A cup of methi or fenugreek tea can be really beneficial for you. Don't know how to make methi tea? Scroll down for an easy recipe.
How To Make Methi Tea?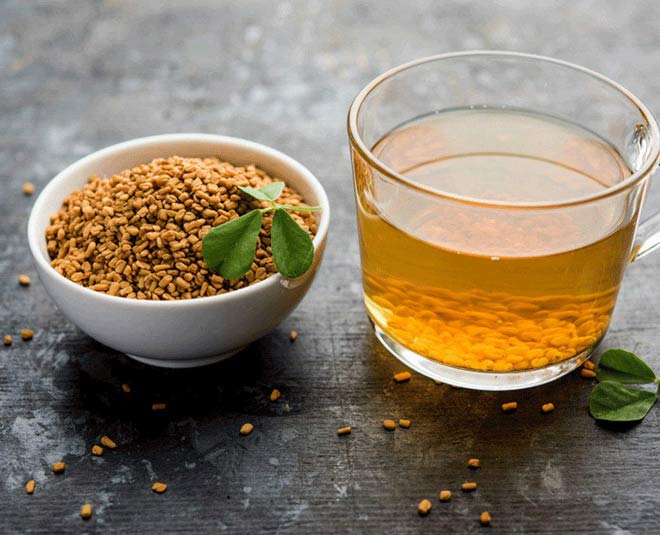 You Will Need:
1 Tsp Methi Seeds
1 Cup Water
1 Tsp Honey
Handful Of Tulsi Leaves
Regular Tea Leaves (Optional)
Directions:
Take 1 tsp of methi seeds and beat them till they turn powdery. You can also powder them in a blender.
In a big bowl, add water, methi seeds powder, honey, tulsi leaves, and regular tea leaves.
Cover the bowl with a plate for 2-3 minutes and then sieve the tea.
Benefits Of Drinking Methi Tea
Good For Heart
Methi or fenugreek is known to lower the cholesterol level of the body which further helps in protecting the heart from any diseases. These seeds have an antioxidant enzyme which boosts heart health.
Improves Digestion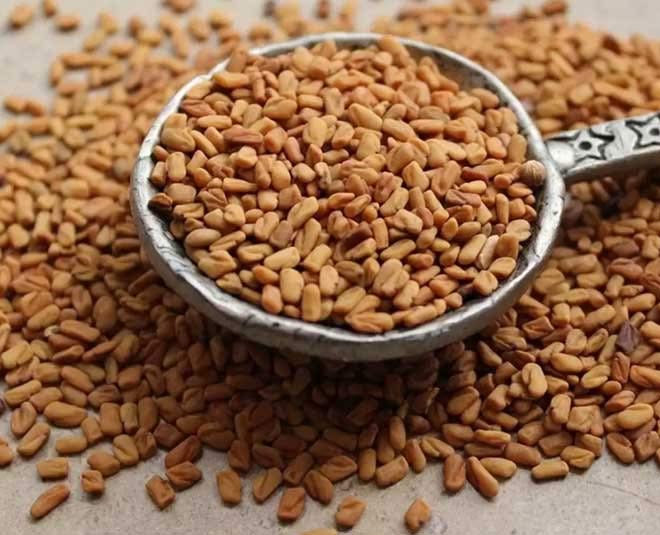 Methi seeds have water-soluble fiber which is great for your digestive system. Drinking this tea helps in treating a lot of your digestion problems like indigestion, constipation, bloating among others. Drinking this tea is also beneficial for those suffering from issues like ulcers and acidity.
Helps In Weight Loss
Fenugreek seeds prevent the accumulation of fat on your body. Drinking methi tea everyday helps you in quick weight loss.
Great For Diabetics
Fenugreek seeds have soluble fiber which lowers the blood sugar levels and slows down the absorption of carbohydrates in the body. According to a study, fenugreek is great for those with type 2 diabetes.
Good For Breastfeeding Mothers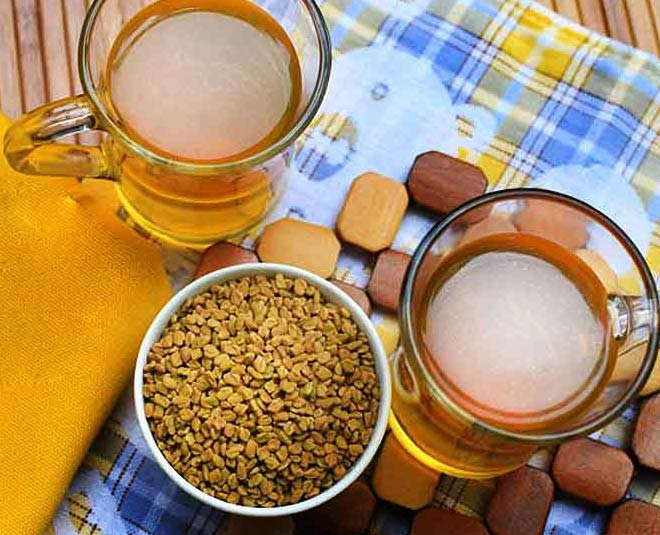 According to a study, fenugreek has substances that promote lactation in humans. This tea helps in increasing breast milk production.
Helps Treat Asthma
Drinking fenugreek tea can help in treating a lot of respiratory problems. Methi tea is said to be beneficial for treating asthma.
Good For Kidney Health
Fenugreek tea helps in supplying blood to the kidneys which further prevents the occurrence of kidney stones. Drinking this tea is also beneficial in reducing kidney stones.
Don't Miss: Add These 5 Ingredients To Your Masala Chai And Keep Monsoon Health Problems At Bay
Boosts Brain Health
Fenugreek has a compound that is known to promote brain functioning. It is said that drinking methi tea can help to prevent brain-related problems like age-related memory loss and Alzheimer's.
Other than boosting your health, drinking this fenugreek tea is also beneficial for your skin and hair. Drinking this tea fuels your body with antioxidants that prevent premature ageing of the skin. Fenugreek tea is also beneficial for your hair. It makes your hair healthy and prevents hair problems like dryness, frizzy hair, and dandruff.
Ditch your regular, caffeine packed teas and coffees with this healthy tea. However, if you are under medication or suffering from any health issues then do consult your doctor before adding this tea to your diet. Also, do note that excess consumption of this tea can lead to adverse effects. For more such health-related tips, stay tuned!