Curry leaves or kadi patta is one of the most common ingredients used in Indian households, especially South India. Most of us use these leaves to add that amazing flavour and fragrance to our different preparations. However, do you know curry leaves can majorly transform your health too? Curry leaves have some amazing benefits for your health. An easy way of adding curry leaves for your health is by drinking curry leaf tea.
Do you know, curry leaf tea is an age-old remedy that is used majorly in South India to treat common health issues like constipation, diabetes, morning sickness, diarrhea, and high blood pressure? This natural tea can be prepared at home using a simple recipe. Read on to know.
How To Make Kadi Patta Tea?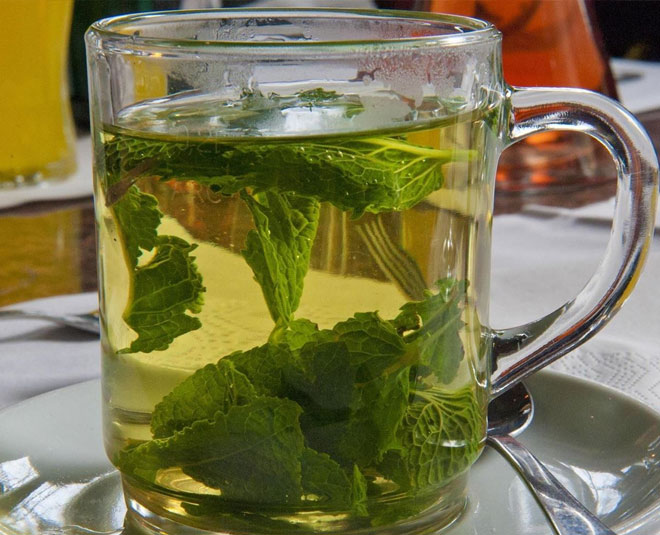 You will need - Curry leaves, water, honey, and lemon (as per taste)
Directions
Take around 30-40 curry leaves from the plant.
In a pan, add a glass of water and bring to boil.
Now add curry leaves to this water and let the leaves soak for a few hours.
Strain this tea.
Add honey and lemon as per taste.
Mix well and enjoy your tea.
This tea is best consumed on an empty stomach. If you don't have a curry leaf plant then you can easily get it from a nursery. These days you also get packed curry leaves at grocery stores.
Why You Should Start Drinking Curry Leaves Tea?
Drinking curry leaves tea is one of the best ways to fuel your body with the goodness of kadi patta or curry leaves. Let's quickly take you through the health benefits of having this healthy tea everyday.
1. Free radicals in the body can lead to a lot of health problems like cancer. Curry leaves have antioxidants that prevent the cells of your body from free radical damage.
2. Drinking kadi patta tea can help you control the blood sugar level of your body. Consuming curry leaves helps in stimulating insulin-producing cells and this helps in keeping your diabetes in check.
3. Curry leaves help in dealing with digestive issues too. Curry leaves have digestive enzymes that improve your digestive health. The laxative properties of curry leaves also help in regulating the bowel movement. Drinking this tea can also help you in treating issues like gas and diarrhea.
4. Morning sickness is a common problem women face during pregnancy. Drinking curry leaves tea can help in providing relief from vomiting, nausea, and morning sickness.
5. Curry leaves have beta-carotene and protein which are great for your hair. This tea helps you keep hair problems like dandruff, hair thinning and roughness at bay.
6. Curry leaves help in burning the stubborn fat of your body. It also helps in getting rid of the harmful toxins from the body.
Don't Miss: Aloe Vera Sharbat Can Help You Lose Weight And Improve Your Heart Health, Here Is How You Can Prepare It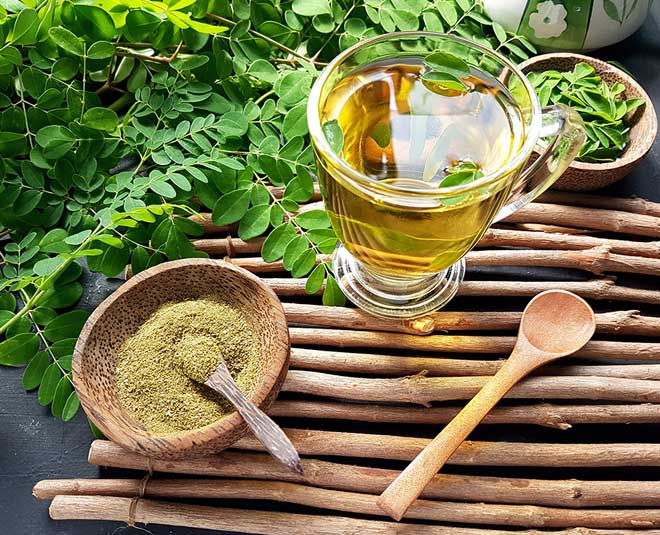 7. The aroma of the curry leaves works as a great stress reliever. Stress is a major issue behind common health problems. Drinking this tea helps you calm your body.
8. Curry leaves have vitamin A which is essential for your eyes. Curry leaves help you keep your eyes healthy.
9. Oxidation of cholesterol in the body leads to bad cholesterol which is harmful for your overall health. Curry leaves have antioxidants that reduce the oxidation of cholesterol. Drinking curry leaves tea helps you in controlling bad cholesterol.
Don't Miss: Ginger Tea: Here Are Amazing Reasons To Add This Herbal Drink To Your Daily Diet
Curry leaf tea indeed has some great benefits for our health. Do make this healthy tea a part of your everyday diet to enjoy its amazing benefits. However, if you are undergoing any medical treatment then do consult your doctor before making it a part of your diet. For more health-related stories, stay tuned to HerZindagi.