It is that time of the year again! Weather is slowly changing and it's time to welcome the winter season. The soothing winter season brings along a lot of common health problems like cold, cough, and sore throat.
This time, things are not going to be that easy due to the pandemic. We all need to be a lot more careful with our choice of foods and drinks this season.
The pandemic has also made us turn to a lot of home remedies. We are all trying foods and beverages which boost immunity. We thought of bringing you a similar recipe. This ginger and mulethi tea recipe is a healthy beverage that has numerous benefits. First, let's take you through its easy recipe and then tell you how does it benefits your overall well-being.
How To Make Ginger And Mulethi Tea?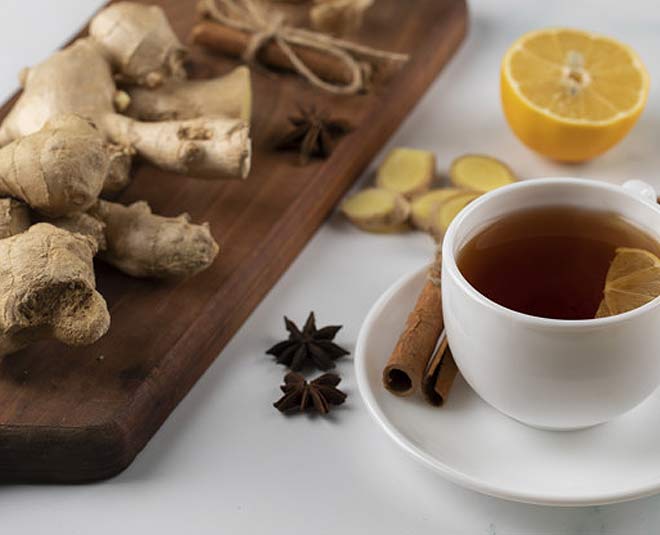 You Will Need:
2 Cups Water
1 Tsp Mulethi Powder
1/2 Inch Ginger Root
1/2 Tsp Black Pepper Powder
Tea Leaves (Optional)
1/2 Tsp Honey
Directions:
In a pan, add water, mulethi, ginger, black pepper powder and let it boil.
Next, add tea if you wish to. Let the tea steep for a few minutes.
Strain the tea in your cup. Add honey as per taste and stir. Have the beverage hot.
Benefits Of Drinking Ginger And Mulethi Tea
Mulethi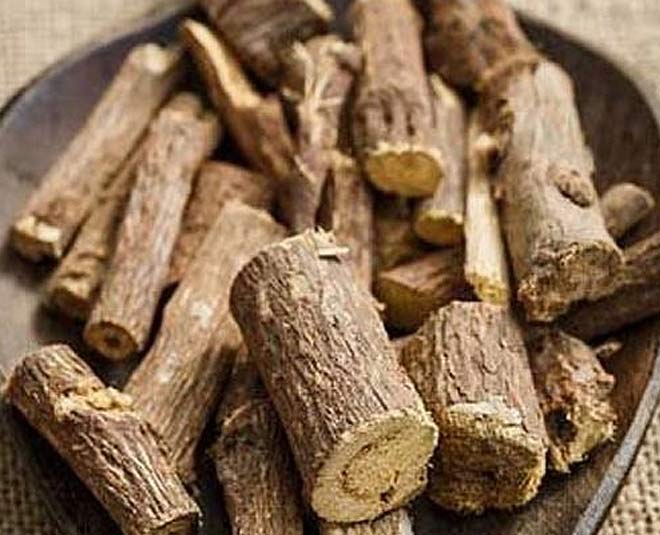 Soothes Throat
Liquorice or mulethi has antibacterial and antiviral properties which keep seasonal infections at bay. It is common to have chest congestion during this time of the year and having mulethi can help in providing relief. The anti-inflammatory properties present in mulethi also help in clearing the throat.
Boosts Immunity
Mulethi works like an immunity booster. It has enzymes that protect the body from microbes, allergens, and pollutants and keep your immune system healthy.
Improves Digestion
If indigestion is another issue you suffer from then drinking this tea can help you cure your upset tummy. It provides relief from constipation and acidity.
Maintains Blood Sugar
Mulethi helps in preventing blood sugar spike in the body. It has anti-inflammatory properties that keep any health issues related to diabetes at bay.
Ginger
Relieves Congestion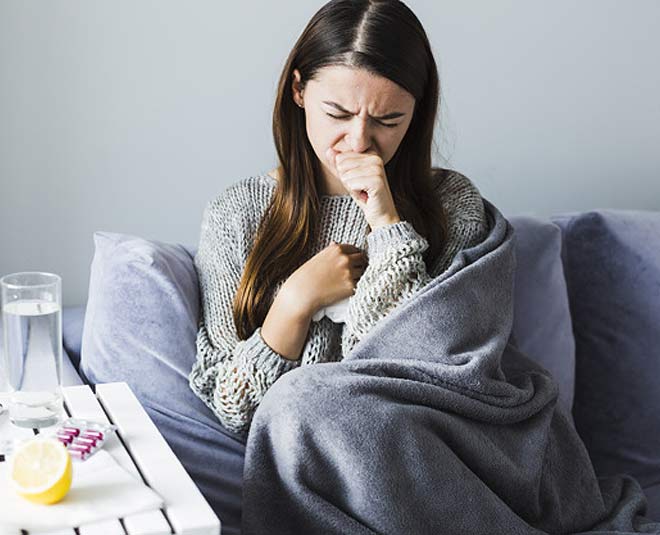 Congestion is common during winters and having this tea can help in relieving congestion and common cold.
Boosts Immune System
Ginger has anti-inflammatory properties and is known to boost immunity. Having this ginger and mulethi tea will help you keep any diseases at bay.
Don't Miss: Have You Tried Apple Spiced Black Tea? This Concoction Improves Digestion, Manages Diabetes
Relief From Menstrual Cramps
Menstrual cramps and discomfort is one issue every woman faces. Drinking this tea can be beneficial in treating these cramps. They help in relieving pain in the lower abdomen and relax your muscles.
Treats Nausea
Pregnant women often suffer from nausea in the morning. Having a cup of ginger and mulethi tea can provide relief.
Don't Miss: How To Make Methi Tea, Benefits Of Drinking It Everyday
Improves Digestion
Ginger is also beneficial in improving digestion. This tea helps in treating any digestive issues like bloating or indigestion.
Though this drink is homemade and completely healthy, if you are on medication or undergoing some medical treatment, make sure you consult your doctor before having this drink.
Make sure you drink this tea warm. This homemade tea has some amazing benefits for your health and you must make it a part of your diet to enjoy its amazing benefits. For more such stories related to health, stay tuned!