Also known as saunf in Hindi, fennel is a commonly used spice in Indian kitchens. Fennel seeds are widely used to add delicious flavour and fragrance to different dishes.
A lot of us also have fennel seeds or saunf as a mouth freshener or digestive after our meals. Fennel seeds have numerous benefits for your health. Right from helping you digest heavy meals to losing weight, these tiny seeds can do wonders for your health.
To enjoy the maximum benefits of fennel seeds or saunf, you should add them to your daily diet in some way or the other.
What Does The Expert Say?
Jaya Johri, Dietician, LNJP Hospital shared that fennel seeds help in digestion. She said, "Fennel seeds are good for bone health as they are a good source of manganese, magnesium, and calcium." She further shared that fennel seeds are a good source of fibre and contain antioxidants.
Ways To Add Fennel Seeds To Diet
Add Fennel Seeds To Tea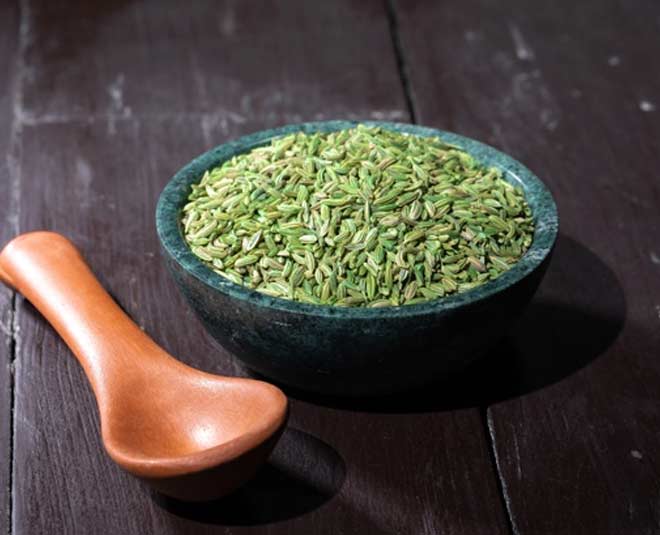 This is one of the easiest ways to add fennel seeds to your diet. If you are a tea fan, you can drop in some fennel seeds in the tea water. Next, add in the tea masala. You can also add spices like cloves, cinnamon, or bay leaf as per choice. Complete the recipe by adding some milk. Add in sugar as per taste. Bring to boil and sieve. Enjoy!
If you don't have milk tea, you can also add some fennel seeds to your green tea.
Prepare Tempering Using Fennel Seeds
A lot of people use fennel seeds or saunf for tempering dals. The spice adds a fresh flavour to homemade dals. To make the dal tempering, add some ghee or oil to a pan, drop in some fennel seeds, cumin seeds, mustard seeds, and dry red chilli. Saute till the seeds start to splutter. Transfer the tempering to the dal. Mix well and enjoy with chapatis or parathas.
Don't Miss: Fennel Seeds Benefits: How To Make Saunf Water At Home
Use Fennel Seeds Powder As A Dressing
Love salads? Add a fresh and fragrant twist to your regular, boring salads by sprinkling some fennel seeds powder over them. Take a handful of fennel seeds and blend to make a powder. Sprinkle this powder on fresh, homemade salads.
Make Saunf Sherbet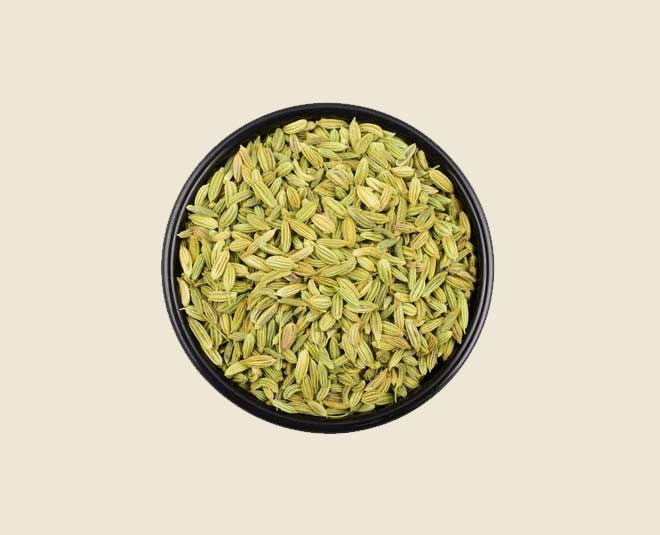 During this hot and humid weather, we all need a fresh, cool drink to enjoy everyday. Nothing healthier and refreshing than homemade saunf sherbet.
You Will Need
1 Cup Fennel Seeds
7-8 Glasses Of Water
1 Cup Sugar
Directions
In a glass jug, add fennel seeds and sugar. Pour in water and cover. Keep this mix overnight. The next morning, strain the water. Fennel seeds sherbet is ready! You can refrigerate it or have it as is.
Don't Miss: Start Drinking Fennel Seeds Milk Or Saunf Doodh For These Health Benefits
Drink Up Fennel Seeds Water
If you have digestive issues or want to lose weight, drinking a glass of water infused with fennel seeds will be helpful for you. In a glass, add 1 tsp of fennel seeds and water. Keep it covered overnight and strain in the morning. Drink this water first thing in the morning.
Other ways of having fennel seeds are like a digestive with mishri or sugar after your meals. If you like baking, you can also add some fennel seeds to your baking goods.
If you are undergoing any medication or treatment, make sure you consult your doctor before adding fennel seeds to your daily diet. For more such stories, stay tuned!