Both milk and fennel seeds have amazing benefits for our overall health individually but do you know when combined together these can work like magic for your body?
Adding the right ingredients to your glass of regular milk can further make it healthier. Fennel seeds milk or saunf doodh is packed with the goodness of vitamins and minerals which has numerous health benefits.
Don't know how to make fennel seeds milk? Read on for a quick recipe.
How To Make Fennel Seeds Milk?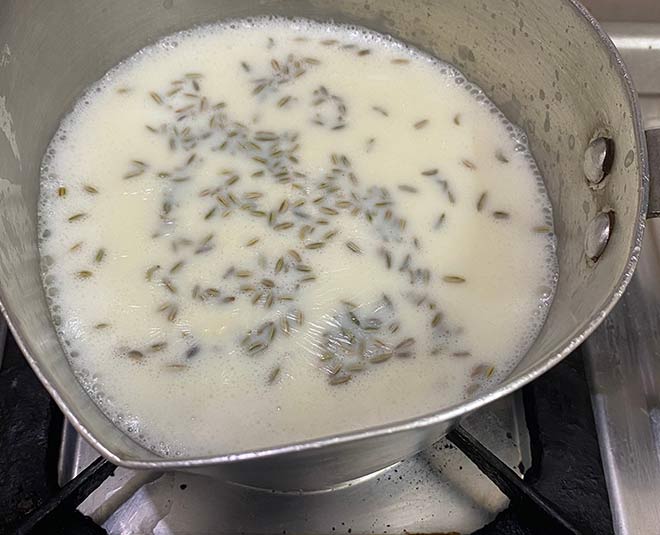 You Will Need
1/2 Tsp Fennel Seeds
Glass Of Milk
Directions
In a pan, add milk and half a teaspoon of fennel seeds. Bring the milk to a boil and then sieve. Fennel seeds milk is ready. You can add sugar or jaggery as per your taste preference.
Benefits Of Drinking Fennel Seeds Milk
Improves Digestion
Jaya Johri, Dietician, LNJP Hospital shared that drinking fennel seeds milk helps in improving digestion. Fennel seeds have volatile oils present in them which boost the digestive process by increasing the production of gastric enzymes. Drinking this milk keeps your digestive tract healthy.
Good For Bone Health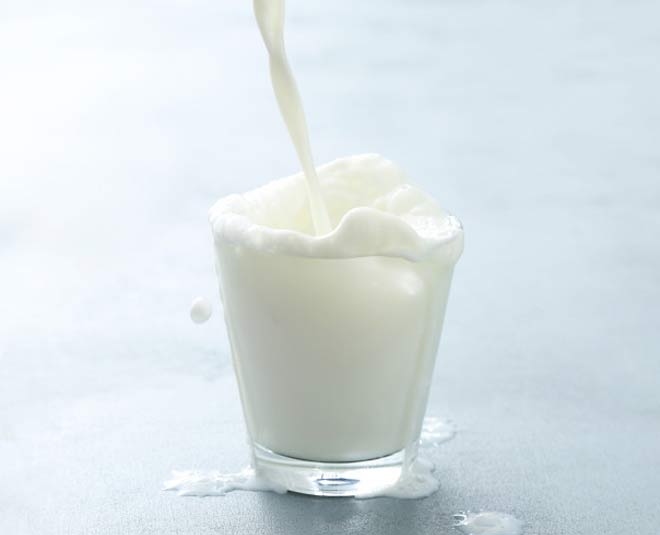 The expert shared that fennel seeds milk is a good source of calcium, manganese, and magnesium which are all known to benefit bone health.
Prevents Anemia
The common cause of anemia is the low levels of iron in the body and a lot of women suffer from the disease today. Fennel seeds have iron and potassium which fulfill the iron requirement of the body and balance the hemoglobin in the blood. This further prevents health issues like anemia.
Improves Eyesight
Those having a poor eyesight or eye-related issues should have a glass of fennel seeds milk everyday. It is believed to be highly beneficial to prevent eye problems like cataract.
Don't Miss: Drinking Fennel Seeds Water Can Prevent Cancer, Help In Weight Loss
What Does The Expert Say?
Acharya Balkrishna, M.D. Patanjali Ayurved Ltd Haridwar & Co-founder of Patanjali Yogpeeth Trust Haridwar in one of his Instagram posts shared that fennel seeds help in improving eyesight. In his post, he called fennel seeds as 'netrajyoti'. He suggested consuming it in the form of powder 1 tsp morning and evening each before meals along with normal water.
Great For Heart Health
Fennel seeds have calcium, potassium, fibre and magnesium present in them which are known to be great for our heart health. These properties of fennel seeds prevent our heart from any health risks. Drinking fennel seeds milk helps in balancing the cholesterol of the body which is great for our heart health.
Keeps Health Problems At Bay
Fennel seeds have polyphenol antioxidants present in them which are known to be highly beneficial for our overall health. Having a diet rich in antioxidants is said to prevent any health problems including different types of cancers, obesity, heart issues, and diabetes among others.
Don't Miss: Fennel Seeds Beauty Benefits: Here's Why These Seeds Are Good For Your Skin & Hair
Treats Respiratory Problems
If you suffer from respiratory issues like asthma then fennel seeds milk is great for you. It has phytonutrients that fight respiratory diseases.
Great For Skin
Fennel seeds have anti-bacterial properties that help in purifying the blood and prevent acne. Drinking fennel seeds milk is great for your skin as it purifies your blood and keeps any skin issues like pimples and acne at bay.
Though fennel seeds milk is great for our overall health, having it in a high amount can be harmful. Also, if you are undergoing any medical treatment then you must consult your doctor before adding it to your daily diet. For more such health-related stories, stay tuned!