Here Is Why You Should Add Almond Butter To Your Diet
You can make almond butter at home using just two ingredients. Find the recipe inside this story!
Nutty and healthy, that's what is almond butter for you. After peanut and chocolate butter, almond butter has taken over the food market like anything. Rich in protein and fatty acids, almond butter deserves to be in your kitchen because of its numerous health benefits.
This highly nutritious butter is gaining a lot of popularity these days and here we will be sharing reasons why you should make it a part of your diet.
Good For The Heart
Jaya Johri, Dietician, LNJP Hospital shared that almond butter is great for the heart. She said, "It helps to improve heart health by lowering bad cholesterol." Almond butter has monosaturated fats present in it which helps you in getting rid of the bad cholesterol which has build up in your arteries and can lead to heart problems.
Strengthens Bones
The expert also shared that because almond butter is loaded with calcium and magnesium, it is good for bone health.
Good For The Brain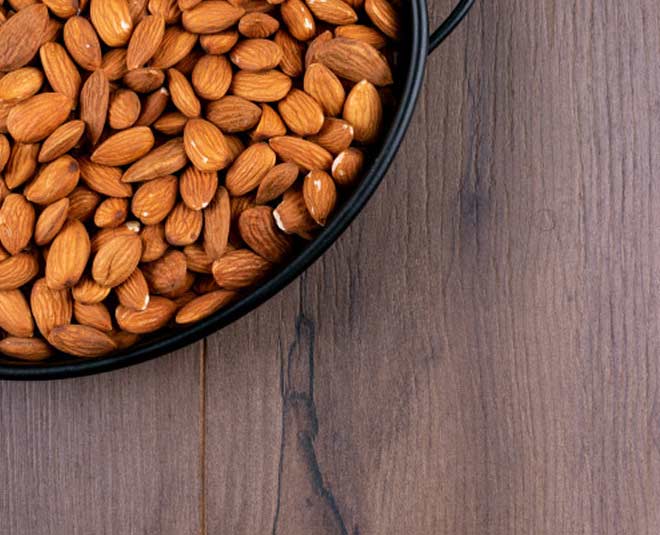 Almonds are rich in omega-3 fatty acids which are great for our brain and overall health. Consumption of almond butter helps in delaying age-related brain issues. Almonds have vitamin B6 present in them which helps in improving communication in the brain cells.
Boosts Immunity
Almonds have zinc which is essential for our immune system. (Signs of weak immune system) Consuming almond butter helps in improving the immune system, it keeps any bacterial infections at bay.
Don't Miss: Why Should You Switch To Almond Flour? Here Are Some Amazing Benefits
Great For Skin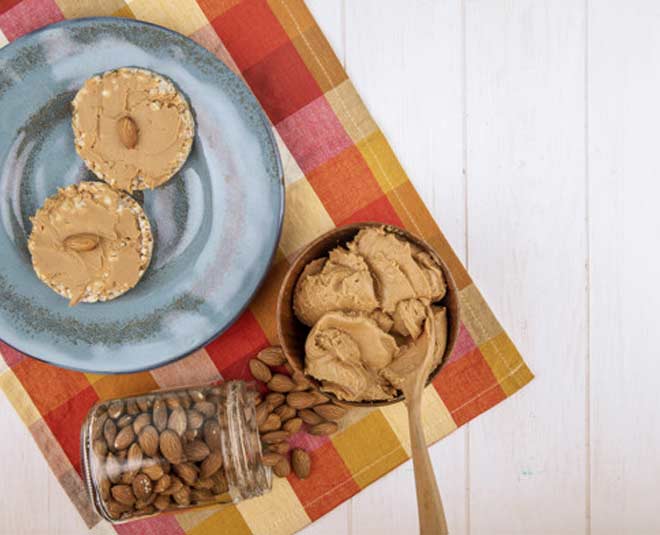 Due to the presence of vitamin E in it, almond butter is great for the skin too, shared the expert. It helps in making your skin look younger. Almond butter is a good source of vitamin B, copper, zinc among other essential nutrients which make your skin look healthy and beautiful.
Helps Lose Weight
Almond butter is rich in fiber which means it helps you stay full for longer. Consuming almond butter helps prevent hunger pangs in between meals and helps you keep a check on your calorie intake. You can have an almond butter toast or have it with crackers as a topping as a healthy, guilt-free snack.
Don't Miss: Drinking Almond Milk Everyday Will Help You Deal With Your Common Health Problems
Healthy Alternative To Peanut Butter
Made from ground almonds, almond butter is a great alternative for people who are allergic to peanuts. (benefits of peanut butter)
How To Make Almond Butter At Home?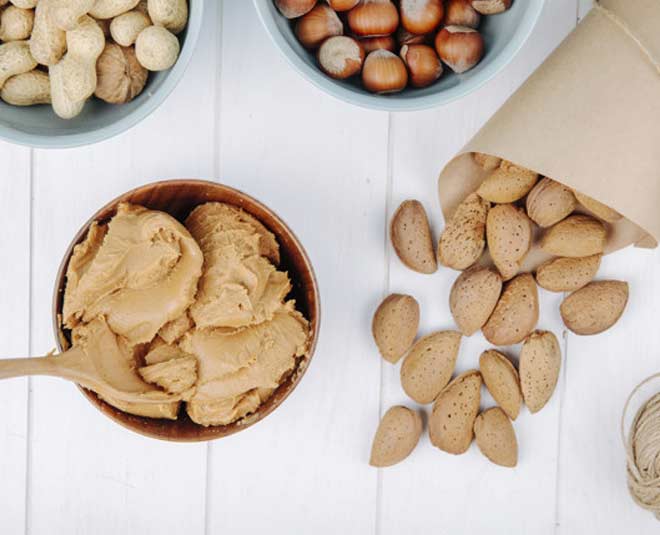 You can also make almond butter at home if you don't wish to buy it from the market.
Ingredients Required
2 Cup Almonds
1 Tbsp Organic Coconut Oil
Directions
Roast almonds in a non-stick pan and keep aside. Let it cool.
Add to a mixer and blend to make powder.
Add coconut oil to the mixer and blend again.
After blending it again and again for a few minutes, you will get a buttery texture.
Transfer to a glass container and refrigerate.
You can spread it over a piece of bread, pita, or even cookies.
Though anyone can have almond butter, the expert shared that weight watchers should have it in a limited quantity or it can make you put on weight.
Do add almond butter to your diet for all these amazing health benefits. For more such health-related stories, stay tuned!