Winter brings along a lot of healthy and nutritious foods. You might want to binge on your caffeinated drinks all day on chilly winter days but to make the most of the season, you should munch on some winter special foods.
From fresh leafy greens to vitamin C packed foods, there is a wide variety of winter foods to choose from for your winter food plate.
If you are wondering what would be the best foods to add to your daily diet this winter season, this article is for you. Recently, celebrity nutritionist Rujuta Diwekar took to her Instagram handle and shared her list of 5 must have winter foods.
Rujuta Diwekar Top 5 Delicacies For Winter Season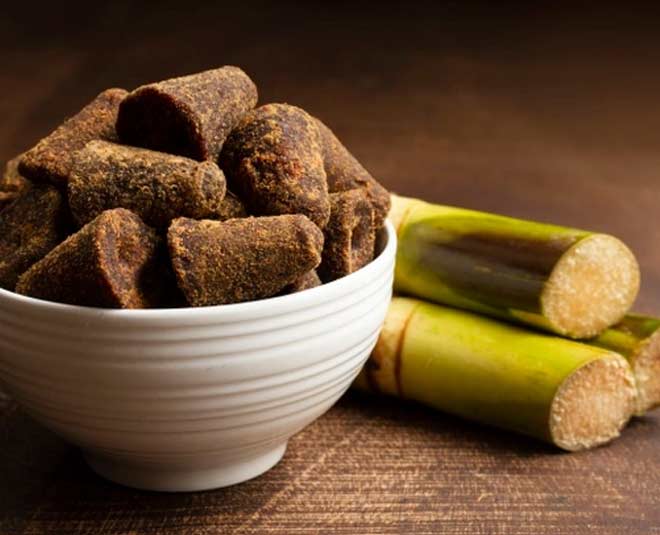 1. Sugarcane -The expert's list began with one of the oldest detox foods, sugarcane. Nutritionist Rujuta Diwekar in her post shared that ganna or sugarcane rejuvenates the liver and keeps the skin glowing in the winter sun.
Drinking sugarcane juice during the winter season is one of the easiest ways to add it to your diet. Sugarcane juice is rich in fiber, it is great for you if you want to lose weight. Also, sugarcane helps increase the metabolic rate of the body and helps you lose weight quickly.
2. Ber - Next, the expert shared that ber helps strengthen the immune system which makes them great for kids who fall sick frequently during the winter season. Also, ber helps improve the diversity of our diet.
Ber can be consumed as a snack or added to your fruit salad bowl. Ber or jujube is packed with vitamin C and antioxidants which is great for skin. The antioxidants fight free radicals, prevents cell damage. It prevents the appearance of ageing signs.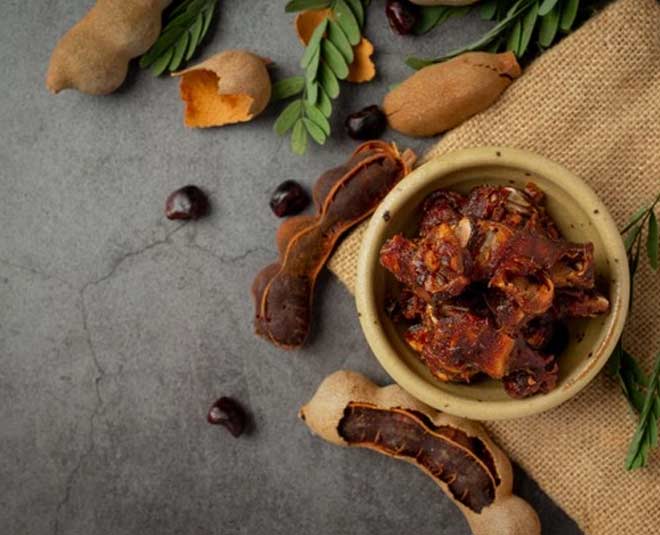 3. Chincha or tamarind -Celebrity nutritionist Rujuta Diwekar shared that tamarind is a great digestive, even the seeds make for a smashing drink when mixed with buttermilk.
4. Amla -Indian gooseberry or amla is the king of winters. Amla helps fight infections (and even the evil eye). Amla can be consumed as is, or as chyawanprash, sherbet or even a moramba.
5. Til Gul - The expert shared that til gul is a winter delicacy which has essential fats. Til gul is great for bones and joints.
Til gul is a traditional sweet prepared sing sesame seeds and jaggery. It is usually prepared on 14th January on the occasion of Makar Sankranti.
Don't Miss: Rujuta Diwekar Shares Foods To Munch On For Preventing Post Covid Hair Loss
Rujuta Diwekar's Easy Tricks To Lose Weight
Celebrity nutritionist Rujuta Diwekar also shared three quick tips to aid weight loss on her Instagram handle sometime back.
Afternoon Nap
The nutritionist shared that having an afternoon nap can help in weight loss. She shared that sleeping better helps in accelerating fat loss.
Tweak Exercise Routine
She further shared that one must not overexercise as it makes fat loss very difficult. One should have 2 easy workout days where stretching, swimming or cycling can be done.
Don't Miss: Nutritionist Rujuta Diwekar Shares 3 Foods For Good Digestion During Wedding Season
Consume Essential Fats
Lastly, Rujuta Diwekar shared that one should include essential fats like coconut, peanuts, til among others. These help increase fat loss.
Rujuta Diwekar's Mantra For Good Health
Earlier, on her Instagram, celebrity nutritionist shared a picture of her plate with homemade upma with grated cottage cheese or paneer. In her post, she shared two easy steps for good health.
Two Easy Steps To Good Health
Eat more meals at home.
Spend less time on the phone.
What are your thoughts on Rujuta Diwekar's special foods for the winter season? Share with us on our Facebook page. For more such stories, stay tuned!
Did you like this article ?