Estrogen, also known as the female sex hormone, plays an important role in the proper functioning of a woman's reproductive system. It has a crucial role in developing secondary sexual characteristics, when a girl is going through puberty. Estrogen also controls the growth of the lining of the uterus during periods and pregnancy. However, the problem of low estrogen levels can strike you at any given point of time. Read on to know its symptoms and tips to increase the levels.
What Causes Low Estrogen?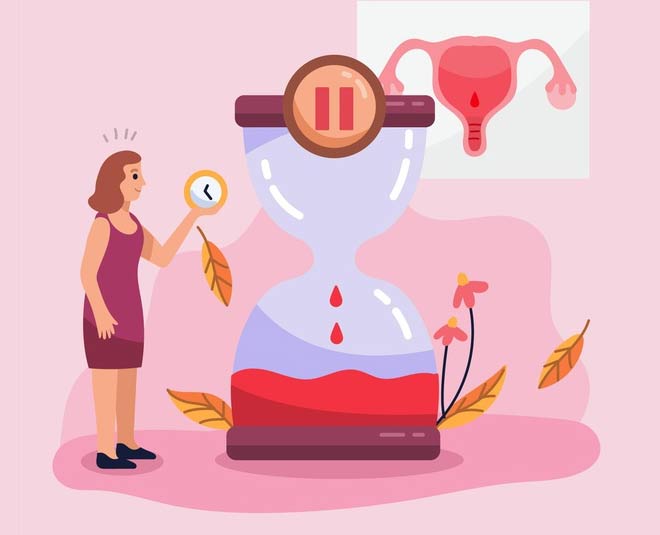 This hormone is produced by ovaries and can drop due to a number of factors. Weak pituitary gland, magnesium deficiency, kidney diseases, excessive exercise, eating disorder and premature ovarian failure can lead to low estrogen levels.
Excessive consumption of birth control pills also contributes to the low levels of female sex hormones, by supressing the production of progesterone and estrogen.
Don't Miss: Have Pre-School Kids? These Activities & Tips Can Help Parents Deal With Them In A Better Way
Symptoms Of Low Estrogen
Those girls who are yet to reach puberty or those women who are nearing menopause are more prone to low estrogen levels. Here are some clear cut symptoms which will help you identify dropping levels of estrogen-
Hot Flashes- You might feel excessive sweating without any rhyme or reason. These are hot flashes, which makes you feel warm and sweaty, even while sitting in an air-conditioned room.
Headaches- Migraines and headaches will become more frequent. You will feel throbbing pain in your head, which can occur at any time of the day.
Urinary tract infection- Painful urination, discolouration of urine and frequent urination are just some of the symptoms of UTI. You must contact your doctor, if you feel any changes in your urination pattern.
Fatigue- Tiredness and fatigue will become more common. You might feel lethargic the whole day, which might also bring about depressive episodes.
Don't Miss: Essentials for A Healthy Mind During These Tough Times
Tips To Increase Estrogen Levels
Frequent tests- You must get regular body check ups done on an annual basis. Visit your doctor and enquire about the tests which shall suit you the best.
Herbal teas- If you are a herbal tea fan, then there is some good news for you. Teas like green, black, thyme, licorice and and red clover and give a boost to your low estrogen levels. Remember to always consume these in moderation.
No to smoking- It is a proven fact that smoking can have detrimental effects on your health. It plays a major role in restricting your body's ability to produce estrogen. Thus, you must stay away from smoking, if you wish to keep your hormones balanced.
Plan your diet- Consuming foods which contain phytoestrogens is a sure shot way of naturally increasing estrogen level. You can include foods like tofu, soy nuts, cranberries, apricots, broccoli, cauliflower, flax seeds, raw pumpkin seeds and mung bean sprouts in your diet. You must also try and cut down your daily sugar intake, as it often leads to hormonal imbalances.
Exercise- Moderate levels of exercise can not only give a boost to your estrogen levels but can also cut the risk of breast cancer.
Coffee- Include coffee in your daily diet. Several studies have shown that women who take around 200 mg of caffeine a day have higher levels of estrogen than women who don't.
Low estrogen levels must be taken seriously, but there is nothing to panic about. By following the above given tips and leading a healthy lifestyle, you can increase your estrogen levels easily.
For more such health info and news, stay tuned to HerZindagi.com