Lack of hydration, skipping meals, sensitivity to certain smells can definitely lead to headaches and migraines but there are certain hairstyles as well that can ruin it all for you. They look pretty and sleek on the TV and our celebs but do not forget that they have stylists at their beck and call and their appearances are rather short. Here is a list of some of those hairstyles which can pull on your scalp and give you a hard time.
Tight Braids
Agreed that braids look pretty and neat especially when tight but they can also cause an external compression headache. The tight braid pulls on our scalp, putting additional pressure on it which also damages our hair from the roots. Sometimes, it is said that when women are on their menstrual cycle, they tend to be more sensitive on their scalp. So it is best to make loose braids, especially near the scalp.
Don't Miss: 10 Bridal Hairstyles To Add That Oomph Factor To Your Wedding Look
Ponytails
In school, we would mostly stick to ponytails or braids but whenever they were too tight, we faced severe headaches. Under our hair follicles and in our scalp there are sensitive nerves that can sense pain. A ponytail's tightness can trigger those nerves that can lead to migraines. Everyone has a sensitive area on the scalp where anything that tugs on the hair strands can cause pain. That could be on either side of the scalp. So it is best to tie your pony where you are comfortable. Also, keep it a little loose and use tuck pins to make it look neater if you must.
Headbands
While some of us are addicted to wearing headbands, some may be very sensitive to them. Those who wear tight bands often experience headaches as they put pressure on the forehead or scalp. For a few moments or an hour or so may still be fine but if you wear one continuously until the day ends, your scalp will feel a pressure you won't like. There are many options out there in the market so it is best to try them before buying. Get the slightly loose ones that fit well but do not compress the skin.
Don't Miss: 5 "No Salon" Hairstyles To Add That Oomph Factor To Your Ethnic Look
Hair Extensions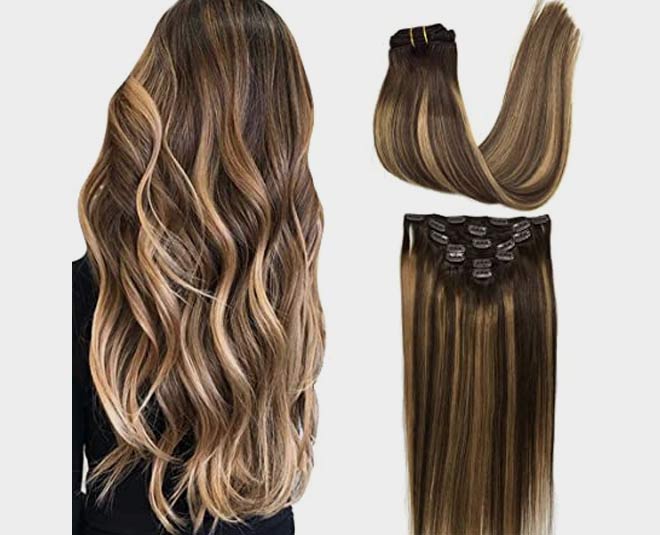 Hair extensions do give our hair that added volume but they can also cause severe headaches. Extensions are clipped to the hair near the roots, tugging on the scalp. In addition, they add weight to the hair which in turn creates pressure and tension on the head. When you wear extensions constantly, you are inviting a migraine for sure. Avoid wearing them or stick to small durations if you really have to use them.
How to get rid of the pressure your scalp is feeling
Massage your scalp wherever it is hurting and breathe slowly like we would during meditation.
Avoid unnecessary headwear.
For hairstyles, try not to make tight braids or even buns for that matter.
Get enough sleep.
One more tip that I can give from personal experience is sipping on some rose oolong tea when you have a migraine. It definitely works for me.
Stay tuned to HerZindagi for on the right kind of hairstyles.