Having a toddler while you are home bound is no joke especially if you are on work from home. They are cute and lovable and well indeed your kid but the little munchkins can test your patience some times which is very normal. Don't let it bother you, make a certain schedule, do some activities with them so that they learn something and it helps you bond with them without pulling your hair out. I got in touch with Mrs. Preeti Kwatra, Founder and Director, Petals, India's Preschool Club, and Pankaj Kumar Singh, MD, Cambridge Montessori Preschool and Daycare Private Limited, who shared some tips on how parents can deal with preschool children. Scroll down to know what they advised.
Preeti Kwatra pointed out that "parents think preschool children are very young won't be able to understand what is Coronavirus, what is hygiene, etc. But remember although they are young, they still have a lot of questions in their mind why we are not going to school, why I can't go out and play on swings when will I meet my teachers and friends, what is coronavirus etc."
What To Do
Mental Health
Mothers should first take care of themselves and should ensure that their own mental health remains calm and positive. We understand mothers' responsibilities in these tough times but taking care of a few things can help her make the situation better.
Schedule For Everything
She should set the routine for her preschooler, should also teach them easy exercises.
Explain Importance Of Hygiene, Why Homebound
If the preschooler asks about Coronavirus then she should tell her child through stories and examples that why we are not going out, why it is important to take care of hygiene etc.
House Chores Involvement
Mothers should involve preschoolers in day to day home chores, which eventually help the kids to learn life skills, develop their concentration, also, learning new skills makes them feel engaged and they feel they are an important part of their family.
Don't Miss: Five Foods That Will Help Your Kids Grow Taller
Reading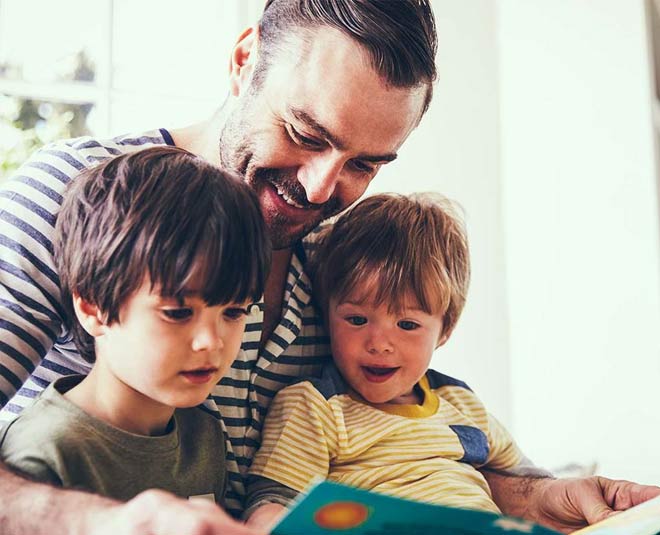 Stories play a very important role so make sure you develop in them the habit of reading and narrate one story to them daily.
Healthy Food
If the mother eats healthy food then the child will also not create fuss around food.
Don't Miss: 3 Healthy Easy To Make Breakfast Recipes For Toddlers
Online Classes
Nowadays, almost every school is conducting online classes for kids, mothers should be a part of their learning, encourage them to participate in class by being cheerful, dressing up well and also encourage their child to make friends and greet them nicely.
Online Interaction With Kids
Pankaj Kumar Singh shared that to reduce this stress, parents can play a key role by scheduling a daily or weekly online meeting of kids with their peers and friends. The use of video conferencing and chit-chatting will surely relax their mind. To break the monotony, online gaming can also be used where they can play with their friends, but limiting it with a time factor and strict scrutiny of parents is advisable to avoid addiction.
Indoor Games & Hobbies
Both Kwatra & Singh stressed on indoor games involving the family. Kwatra said: " Every family member should play a family game (like ludo, chess, carom, monopoly etc.) once every day, as research has proved that playing games with kids is the best medium to teach."
Singh added: "We all know that pandemic has left us isolated in our homes and at this time while adults can still manage to find mental peace with their level of maturity, it is surely difficult for kids to be away from school, playground and friends. Parents can think of indoor games that they can play with kids and mental well-being activities can be planned to bring smiles on their faces.
Apart from this gardening, pottery and cooking are a few other means that will require equal participation of parents to make this period lighter and joyous for kids. And if you are aware of any hobby or passion of your kid, encourage them to sharpen those skills and make the best of time along with regular studies.
Keep your cool, this is the perfect time to bond with your kids with these tips coming in handy. Stay tuned to HerZindagi.