There are many foods, diet plans, and supplements available in the market that claim to burn belly fat. But most of them are not true. A healthy diet and a little bit of workout is the best way to lose weight. In a weight loss-friendly diet, experts always advise including fruits, veggies, and beverages that promote weight loss. One such beverage is cucumber water. This magical concoction is believed to do wonders in cutting calories and shrinking belly fat. Scroll on to know how it does that.
How does it help lose weight?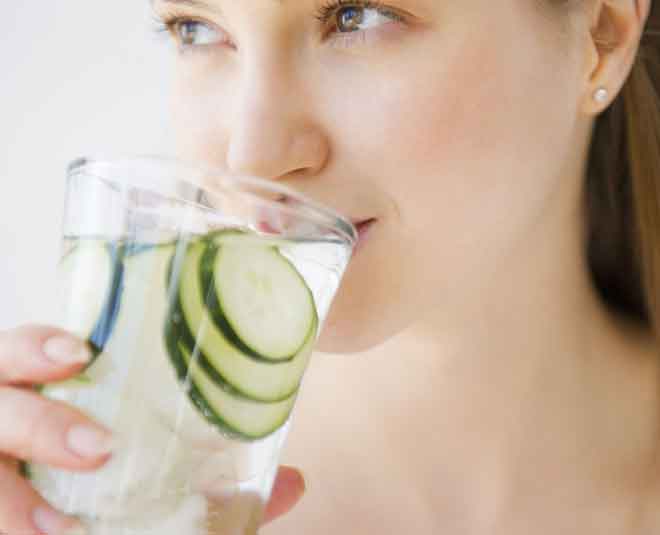 Image Courtesy: huffingtonpost.com
Cucumbers are packed with essential nutrients like vitamin C and K, potassium, magnesium, zinc, flavonoids, antioxidants and phosphorus. Including cucumber in your weight loss diet may boost your digestion and keep problems like constipation at bay. They are also low in calories and high in soluble fiber which makes them an excellent food that promotes hydration and weight loss. Moreover, it contains a unique compound called Cucurbitaceae which helps support the digestive tract and liver and detoxifies your body. So, you can include cucumbers in your salad without worrying about any other side effects. Additionally, it promotes satiety and fullness, which in turn prevents you from overeating due to dehydration. According to a study, when people drank cucumber water for a week than they lost around 2-3 kgs in a week.
According to the book, 'Healing Foods' by DK Publishing House, the watery composition of cucumber is laden with several vitamins, minerals (important minerals for our body) and electrolytes which are easily absorbed. "It also contains phytoestrogens and digestive enzymes that benefit the gut. It is known for being a classic cooling food, helping to maintain the body's water balance on hot days."
Don't Miss: #21DaysChallenge: Follow This 3 Weeks Diet Plan To Shed Unwanted Kilos!
How To Make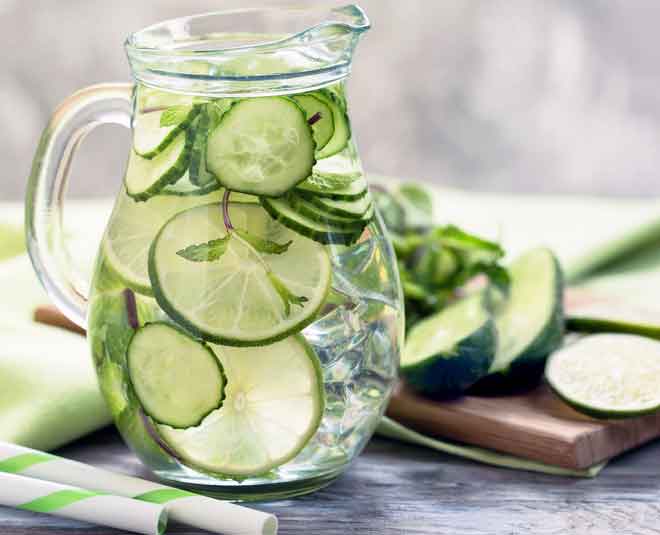 Image Courtesy: thewellnessproject.me
Ingredients
1 cucumber
1 glass of water
1 lemon
Black salt as per taste
Directions
Wash the cucumber with normal water. Peel and slice it into thin slices.
Add these slices to a jar or a glass bottle of water.
You can also add a few slices of lemon to your cucumber water.
Don't Miss: Here Are Some Simple Ways To Make Your Cup Of Coffee A Bit Healthier
Allow your lemon and cucumber water to marinate overnight in the refrigerator.
Pour it into a serving glass and your cucumber water is ready to be consumed.
Disclaimer: All content, including tips and suggestions, is entirely based on research and data available on the internet. So, it is advised to not to construe it as professional medical advice and consult a doctor before making any changes in your diet.
Stay tuned to HerZindagi for more such articles.