Since last year when COVID-19 came into picture, pregnant women have been at unease. And it is understandable. Until last year March, we had no idea how this virus will behave in women who are pregnant or about to become pregnant or seeking infertility treatments.
Dr. Amodita Ahuja Consultant Obstetrician and Gynaecologist and laparoscopic surgeon and infertility specialist told HerZindagi that "now we know its effects majorly. Still, there is some brain fog due to evolving nature of this disease."
So here is a proper explanation by Dr. Ahuja on the most common questions asked and what should or should not be done.
Are Pregnant Women At Higher Risk Of Getting Infected?
The simple answer is no, pregnant women are at the same risk of getting the infection as compared to any healthy adult. Usually, they get mild to moderate flu like symptoms. But if the disease progress to severe illness then chances of them getting admitted to the ICU are more. If they have any associated comorbid condition like overweight, diabetes, hypertension etc then the chances of developing severe disease is more. Each trimester of pregnancy is an equal risk of catching an infection.
Then comes the effect of coronavirus on different stages of pregnancy. If the woman catches covid during the first three months of pregnancy then there is no increased risk of abortion according to the present studies. There are a lot of insecurities and anxieties in every new to-be-mom that whether this virus will cause any developmental abnormalities in her newborn, well the good news is that no present studies are suggestive of any developmental abnormalities in newborns.
If the infection is contracted in the last three months of pregnancy then chances of having an early delivery is little more than not contracting an infection. The evidence suggests that new-borns are not affected in utero, nor during the process of childbirth but can become infected soon after the birth due to exposure. Also, no women can transmit the infection to their newborn just by touching them or by breast feeding them.
Can You Have A Normal Delivery Or Not?
Just because the patient is infected with COVID will not make them candidates for caesarean section. If the infection is severe enough and the process of delivery is affecting your disease then your doctor may take a decision to proceed with cesarean section.
Otherwise, normal deliveries are being preferred. And don't worry every hospital and doctor has made arrangements to help you deliver in a safe environment and ensuring that you can have delivery without any undue exposure even during the postdelivery period.
But still, it is always better to prevent the disease rather than living in speculation after getting infected. So it goes by old age saying prevention is always better than cure.
To protect yourself from this deadly virus try to inculcate certain rules in your life.
Do's
Social distancing with everyone and anyone. Stand and talk from one arm's distance.
Wash your hands as frequently as possible for 20 seconds and if breastfeeding wash your hands before and after feeding the baby.
Always wear a mask whenever stepping out of the house.
Take steam inhalation with salt water at least twice a day
Increase your daily intake of vitamin C either in the form of supplements or natural substitutes like lemon, amla.
Sustain your immunity levels with a healthy well balanced nutritional diet.
Include vitamin D weekly supplements and vitamin E, iron calcium, magnesium daily supplements in your diet.
Take your COVID vaccine today no matter whatever month of pregnancy you are in. The virus is worse than the vaccine.
Don't Miss: UTI During Pregnancy: Causes, Symptoms, Cure, Prevention, Expert Explains
Stay hydrated and keep moving.
Talk to your gynaecologist and take virtual consultations. Avoid waiting in doctor's waiting area. Try to limit hospital visits to blood tests and ultrasound appointments. Be in direct contact with your gynaecologist.
Practice meditation and deep breathing exercises. Deep breathing exercises will help in improving your respiratory capacity.
Don't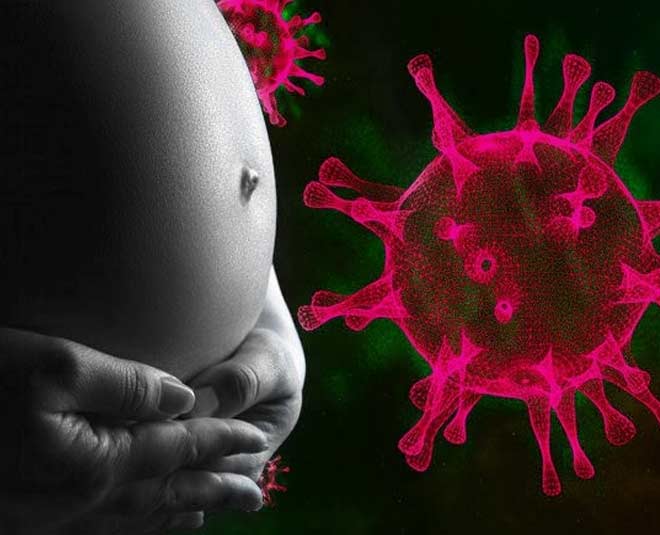 Avoid touching your eyes, mouth and nose as much as possible.
Avoid getting out of the house as much as possible.
Avoid meeting people and avoid home visits by friends and relatives, including home staff, maids, drivers.
Avoid going to the hospital as much as possible unless it is an emergency.
Don't take stress as avoid watching negative news on TV channels.
Avoid falling prey to all the misinformation circulated in the WhatsApp group.
Don't Miss: Expert Explains The Affect Of Miscarriage On Fertility
The most important thing is please do not ignore any symptoms. If you have any symptoms of COVID then please get tested. Don't shy away from getting tested and going to the doctor. Because the first 4-5 days are the most critical period. And if we miss that period then even the mild disease can become severe. Please get tested on time and get proper treatment started.
Stay tuned to HerZindagi for more on health amid COVID-19 with expert inputs.