Breastfeeding is a very important phase in the life of the mother and her new-born. It is a unique experience and creates a special bond between the two. The mother's milk is the perfect food for her baby as it provides all the essential nutrients required for the healthy growth and development of the baby during the initial months. Besides supporting the little ones to grow well, breast milk also protects them from infections as it contains antibodies that help strengthen their immunity. It is at the right temperature and it is perfectly digestible for the baby. Breastfeeding is so important that even WHO recommends feeding exclusive mother's milk to the babies for the first 6 months and continuing up to the age of 2 years.
Breastfeeding is not only good for the baby but has long term benefits for the mother as well. Mothers who breastfeed tend to lose weight and achieve their pre-pregnancy figure more easily and are less likely to develop breast cancer later in life. Also, hormones released during breast-feeding create feelings of warmth and calmness in the mother.
Don't Miss: 5 Biggest Mistakes New Mothers Make While Breastfeeding
There is no ideal position for breastfeeding and a mother must choose the position that suits her best. Shared below are a few breastfeeding positions by Chicco Osservatorio Centre every new or expecting mother should refer to.
In the classic cradle position, mum sits in a comfortable chair with the baby in her arms, using a breastfeeding pillow to position him or her at the correct height, so the breast can be easily reached without pulling on the nipple.
Alternatively, a mother may wish to use the lying position, wherein the little one is lying beside the mother on the bed.
A third position is the so-called rugby ball hold, particularly useful if you are prone to breast engorgement because it helps empty the deepest milk ducts. In this position, the baby is held like a rugby ball, supporting the body with your forearm and his or her head with your hand. It can be very helpful if your little one is struggling to latch on, after a caesarean birth, when baby's nasal passages are blocked or when feeding twins.
Don't Miss: Canola Oil And Its Benefits For A New Born And Its Mother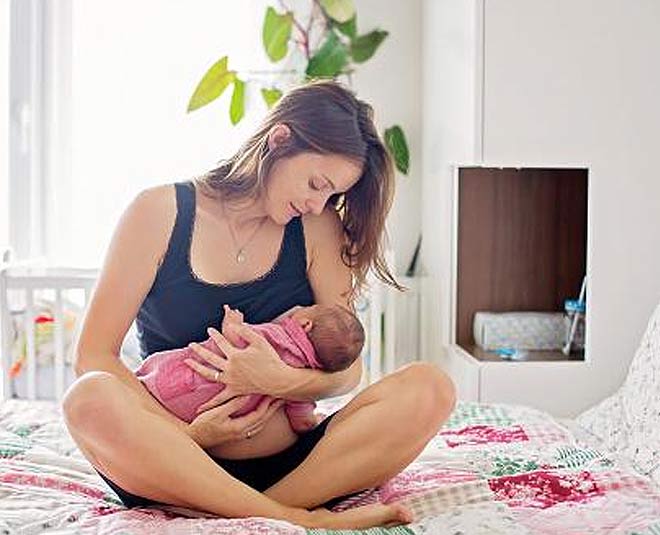 However, at times it becomes difficult for the mothers to breastfeed as often as they ought to and especially in today's scenario when the mother is juggling to balance her work and daily chores at home with not much support. Here is where a manual breast pump comes to her rescue.
A manual breast pump gives the mother the flexibility to express and store her milk for the baby for the times when she is not around and the father or grand-mother can feed the baby in her absence. Using a breast pump is also recommended in all those situations where milk production needs to be stimulated, to get breastfeeding started or as a support in the first few weeks of birth.
A breast pump can also prove indispensable for resolving minor medical conditions such as breast engorgement or nipple irritation.
For more tips that can help new mothers, stay tuned to HerZindagi.