We all know that our diet plays a major role in the weight loss process. Swapping oily, unhealthy food with healthy and protein-rich food can help you a lot in losing unwanted kilos. One such protein-rich food is curd which is known for its numerous health benefits. It is packed with a variety of nutrients like calcium, vitamin B-2, vitamin B-12, potassium, and magnesium which are beneficial for our health. Moreover, it helps in lowering high blood pressure and promoting a healthy heart. Yogurt contains several enzymes that can fight disease-causing germs and keep us safe from various ailments. Apart from this, researchers also claim that curd facilitates weight loss. But is it really true? Scroll on to find out.
Several Studies Back The Same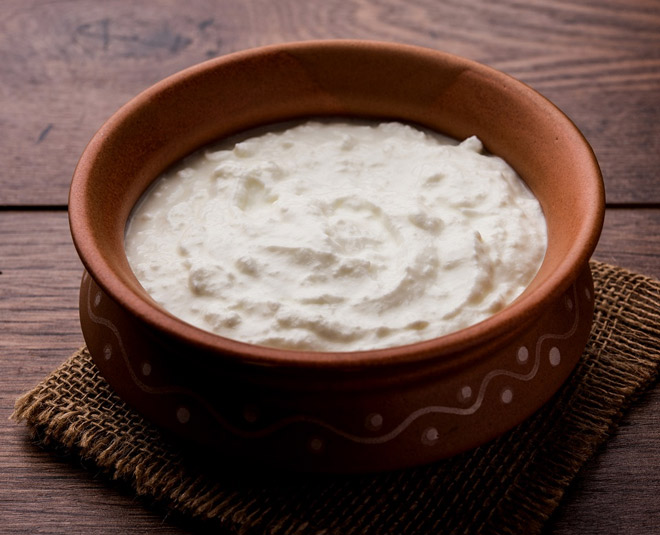 According to a study published in the International Journal of Obesity, adults who consumed three servings of fat-free yogurt per day lost 22% more weight and 61% more body fat than those who simply cut down their calorie intake and didn't bone up on calcium. Moreover, it is packed with several vitamins and nutrients, which keep you full and satisfied for a longer period of time and prevents you from bingeing on junk food.
Here are a few more reasons why you should include curd in your weight loss plan.
Loaded With Protein
If you are trying to lose weight, you need to eat a good amount of protein, which is present in curd. According to USDA data, curd contains 8.5 grams of protein in a cup of whole milk yogurt, 13g per cup of low-fat yogurt, and 10g of protein in a cup of non-fat yogurt. Protein helps you keep full for longer hours, thus preventing you from overeating and gaining weight.
Don't Miss: Weight Loss Tips: Drink Cucumber Water Daily To Burn Belly Fat
Improves Digestion
Curd has a good concentration of pro-biotic elements that are beneficial for our digestive system. According to a research review published in Nutrition and Metabolism in February 2016, it was found that intestinal microflora plays a major role in boosting metabolism and regulating body weight.
Rich Source Of Calcium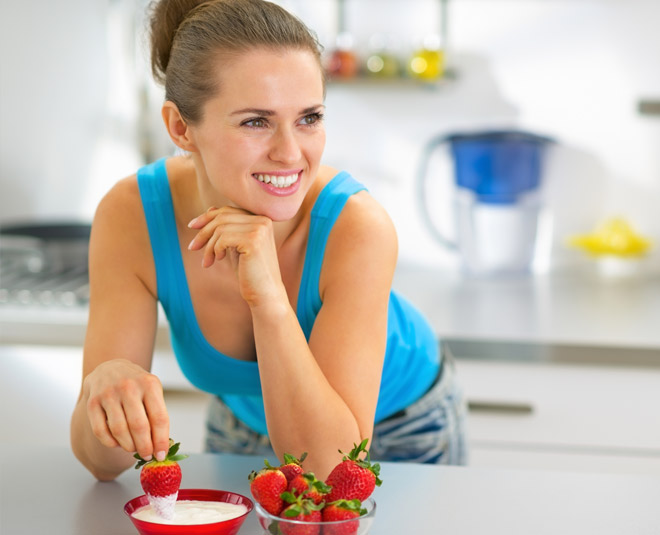 We all know that curd is packed with calcium. But do you know that calcium can also help you lose weight? Researchers claim that calcium can help boost the process of thermogenesis, which in turn boosts our metabolism and helps us get rid of unwanted kilos.
How Much You Should Eat?
Just because it is healthy that doesn't mean you can binge on it non-stop! Eating one bowl of curd daily is enough to lose weight.
So, what are you waiting for? Start eating curd daily and bid adieu to unwanted kilos forever! Also, if you know any other way to lose weight, do tell us in the comments and we will surely include it in our articles.
Disclaimer: All content, including tips and suggestions, is entirely based on research and data available on the internet. So, it is advised not to construe it as professional medical advice and consult a doctor before making any changes in your diet.
Stay tuned to HerZindagi for more such articles.