Have you been smitten with aromatherapy lately? We can also relate! It is certainly both an art and a science.
Aromatherapy is actually a holistic healing treatment and can also be referred to as essential oil therapy. This therapy uses aromatic essential oils to improve the health of the body, mind, and spirit.
You must have tried the lavender or ylang ylang essential oil, but have you ever thought of trying black pepper essential oil? Sounds weird?
In this article, we have going to talk about some incredible health benefits of black pepper essential oil. So, are you ready to get on the team of #BlackPepperOil? Let's start!
What Is Black Pepper Essential Oil?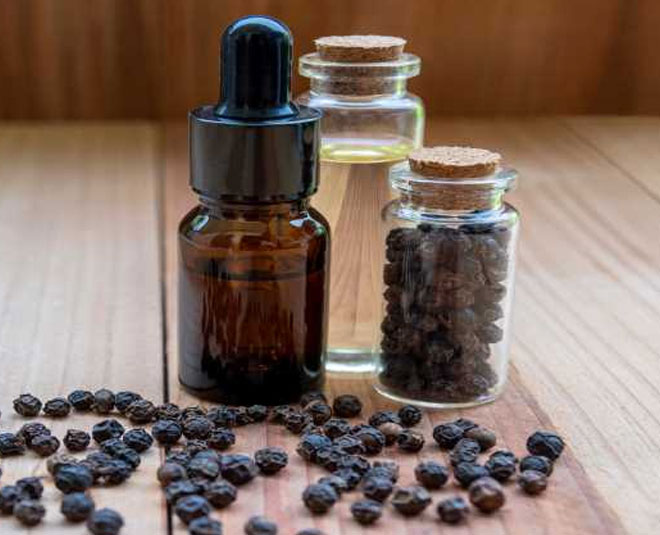 Image Courtesy: Step Above Massage
Black pepper is one of the most widely used spices not only in India but across the globe. It is actually the dried fruit of the pepper plant, whose scientific name is Piper nigrum. This spice is rich in vitamins and minerals like manganese, phosphorus, selenium, vitamin K and carotene.
Many people believe that in the past, black pepper was considered sacred and was even used as a form of currency. Who knew?
This magical spice is valued not only as a flavoring agent in our food but also for a variety of other purposes, such as medicinal uses, as a preservative, in perfumery and as oils.
You must be wondering how can the spice be used in these forms. So, we are here to break it to you, essentially, the black pepper essential oil is utilized in aromatherapy.
This essential oil has a peppery, musky, spicy, and warm aroma. It further contains a chemical, monoterpenes, which has been recognized to have a positive impact on your body. It has a multipurpose use - you can inhale it or apply it on your pulse points topically.
Ayurveda expert Dr. Jaina Vishal Patwa says, "Black Pepper is a mine of virtues. It can not only be used as a spice but its oil can also be used for medicinal purposes. It relieves pain and works to eliminate chest and nasal congestion. If you apply it around the navel for the problem of gas and stomach pain, then you will get great relief."
She further adds, "It has a very strong fragrance, so it is a bit irritant in nature. If you have sensitive skin, then you should definitely add some carrier oil while applying it."
In recent times, scientific research has explored several benefits of black pepper essential oil such as mood-enhancer, provides relief from aches and spasms, lowering cholesterol and blood pressure, detoxifying the body, easing anxiety, and so on.
So, are you ready to take a look at the benefits of this amazing essential oil?
Benefits Of Black Pepper Essential Oil
As we know now, there is a wide range of impressive health benefits that black pepper essential oil offers. So, let's see what it has in store for us!
Relieves Spasms And Cramps
Because of its warming, antispasmodic and anti-inflammatory properties, black pepper essential oil provides relief from spasms, muscle pulls, cramps, and convulsions. It eases cramps, improves tendonitis and it can also relieve symptoms of arthritis and rheumatism.
Don't miss: 4 Calming Fragrances For Relieving Anxiety
Eases Anxiety And Stress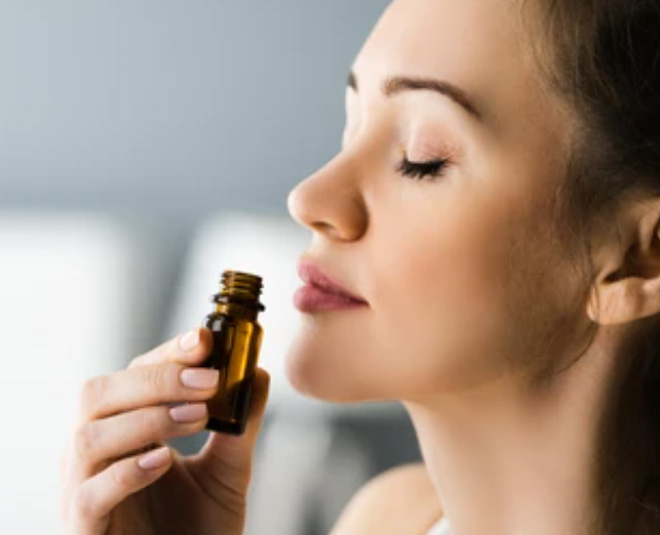 Black pepper essential oil is majorly used for aromatherapy and is known for reducing stress and anxiety. Its peppery, musky, and warm aroma can help you in calming down by soothing your nerves and relaxing your muscles. You can use a diffuser to avail this benefit. This will surely change your mood in a flash!
Improves Digestion
If you are dealing with digestive issues, then inhaling black pepper essential oil can work wonders for you as it can help in stimulating your digestive system, from the salivary glands in the mouth to the large intestine.
It means that this aromatherapy oil can improve your problem of indigestion, nausea, diarrhoea, constipation, and excess gas.
Relieves Nasal Congestion
This essential oil can be an excellent remedy for relieving sinusitis and nasal congestion. If you inhale this essential oil, it will dissolve the phlegm and mucus present in the respiratory system to provide you instant relief.
Don't miss: Use The Right Essential Oil With This Guide By Expert!
Increases Sweating And Urination
Black pepper oil contains diuretic and diaphoretic. So, it raises sweating as well as urination. Both these qualities perform a crucial role in flushing out the toxins present in the body, clearing the skin pores, and disinfecting the body.
Increased sweating and urinating will help in eliminating extra water and fat from the body, thereby reducing your weight and making your body very relaxed. So, if you want to shed your kilos, then get at it!
Possesses Anti-Virulence Properties And Reduces Cigarette Cravings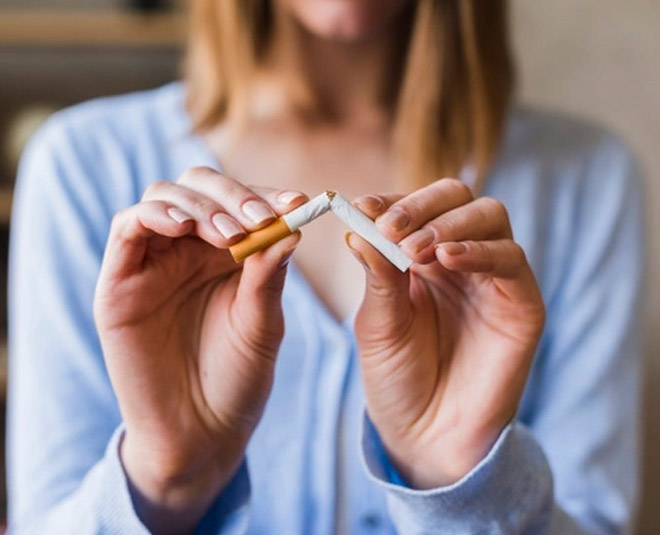 Black Pepper essential oil possesses anti-virulence properties. In simple words, it means that the oil targets bacterial virulence without affecting cell viability, making drug resistance less likely.
So, for those of you trying to quit smoking but have been captured in a loop, black pepper essential oil will help you too! This essential oil also helps in reducing the cravings and anxiety associated with smoking.
The results of many scientific studies suggest that the respiratory tract sensations are a key aspect of mitigating smoking withdrawal symptoms and black pepper works on that as well.
Are you going to add Black Pepper Essential Oil in your next aromatherapy session? Do share your thoughts with us on our Facebook page. For more such stories, stay tuned to HerZindagi!
Did you like this article ?
Disclaimer
Your skin and body like you are unique. While we have taken all measures to ensure that the information provided in this article and on our social media channels is credible and expert verified, we recommend you consult a doctor or your dermatologist before trying a home remedy, quick hack or exercise regime. For any feedback or complaint, reach out to us at compliant_gro@jagrannewmedia.com