4 Calming Fragrances For Relieving Anxiety
Know the natural fragrances that will not only make your home smell divine but will also help in relieving your stress and anxiety.
Calming fragrances can help you relax and unwind after a long day. If you don't believe us, then tell us, do you recollect your childhood memories when you smell the rain on parched earth? If yes, then you may agree that fragrances have the power to heal!
We all can relate to how a series of lockdowns due to COVID-19 has left us stressed, anxious, and have unleashed a spiral of negative thoughts. But don't worry! We know a way from which you can manage these stressful emotions.
In this case, Aromatherapy can be a great way to relax. It is a technique that helps people combat stress and anxiety through varied fragrances. By following this technique, you can add some charm and a feeling of calmness to your sweet abode with some intoxicating fragrances.
A positive environment with a divine fragrance can instantly boost your energy. It is also said that calming fragrances add joy and a sense of comfort by invoking emotions in people.
Ways In Which You Can Use Calming Fragrances
Remember, there is not one but many ways in which you can incorporate these calming scents into your daily routine. Following are the ideas:
Spray the fragrance around you.
For a calmer sleep, put some fragrance on your pillow.
Diffuse the fragrance (you can use ultrasonic or electric diffusers).
You can also light a scented candle.
Add the fragrances into your bath in the form of scented products such as bath bombs, shower gel, and body wash.
Calming Fragrances For Relieving Anxiety and Stress
So, now, are you ready to add a little more calm in your lives? Here is a list of some calming fragrances you can use at your home to keep you in high spirits.
1. Lavender
Image Courtesy: Bulgarian Oils
Lavender is one of the most popular fragrances for relieving anxiety. It has a sweet floral scent with a woody undertone. Apart from combating anxiety, it also has anti-inflammatory and muscle-relaxing properties.
According to a study published in the Natural Medicine Journal in 2012, lavender aromatherapy can calm anxiety by impacting the limbic system, the part of the brain that controls emotions. Isn't that cool?
You can use this biblical herb in many ways. It can be used anywhere between, diffusers, candles, perfumes, essential oils, or even in dried flowers as you like it. However, pregnant women need to be careful while using lavender.
Don't miss:These Calming Herbs and Spices Can Lower Down Your Stress & Anxiety
2. Ylang Ylang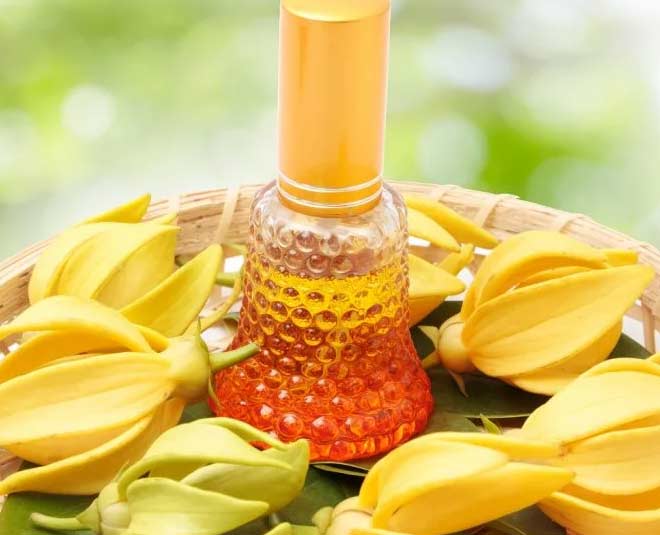 Image Courtesy: Scentertainer
Another herb that works beautifully to calm your anxious nerves is Ylang Ylang. It comes from the yellow flowers of the tropical Cananga odorata tree and has a sweet fruity or floral scent.
It's actually a quite common ingredient used in candles, essential oils, perfumes, lotions, bath bombs, and soaps. You can apply diluted ylang ylang to your skin (do a skin reaction patch test, first), add to a room diffuser, or inhale directly to soothe your negative mood.
3. Jasmine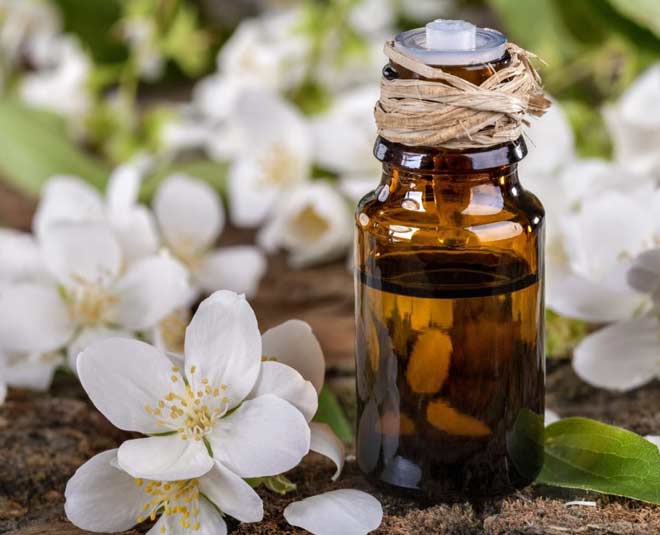 Image Courtesy: New Forest Aromatics
Who doesn't love Jasmine, right? It has a floral scent combined with a rich woody note which seems heavenly! It is also known as an aphrodisiac scent and is often used in perfumes and other cosmetic products.
Unlike some other fragrances for anxiety, jasmine is used to calm the nervous system without causing sleepiness. To cure your sorrowful mind, you can inhale jasmine essential oil directly from the bottle, by adding a few drops onto a tissue and inhaling. If that doesn't work for you then, you can allow the fragrance to fill the room through a diffuser.
Don't miss:From Fever To Asthma, Parijat Leaves Is the Cure For All Your Ailments
4. Patchouli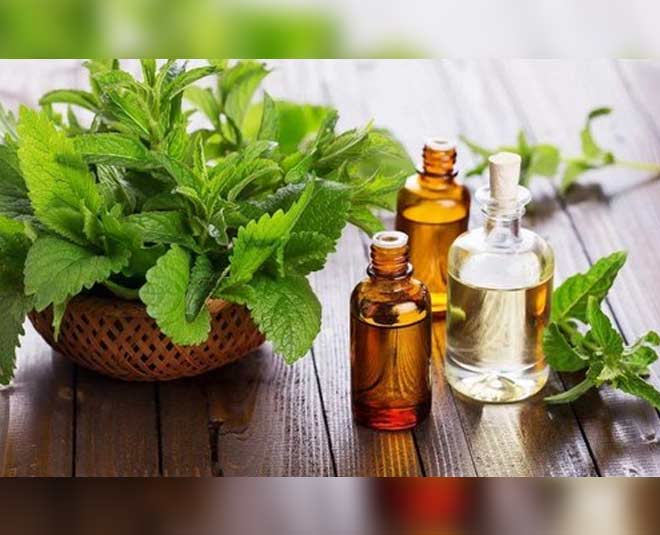 Image Courtesy: IndiaMART
Patchouli is used in ayurvedic medicine to address a variety of conditions, including anxiety and stress. It has a combination of sweet, musky, and spicy scents and also has an addictive strong base backed with calming effects.
Patchouli is made from the leaves and stems of the patchouli plant, which is a type of herb.
You can use Patchouli by adding it diluted to a warm bath or room diffuser. You can also rub a few drops of Patchouli oil on a cloth or a tissue and place it on your pillowcase before going to bed.
Always Remember! Using these fragrances may help relieve your anxiety but it's no substitute for seeing a healthcare professional. If you experience chronic anxiety that interferes with daily activities then, please call a medical professional.
Have you tried any of these fragrances? If not, which one of these are you going to try? Do share your preferences with us on our Facebook page. For more such stories, stay tuned to HerZindagi!