Vegetable flours are new-age foods that are obtained by dehydrating and grinding vegetables. These are the perfect solution to cater to the individual nutrient needs which are considerably high, given the unhealthy lifestyles we live, and inorganic food intake, our bodies lack nutrition big time.
But in this scenario, vegetable flour can be one easy solution to bag all those essential nutrients for ourselves, as vegetables are a fount of vitamins, minerals, and other nutrients and micronutrients. Therefore without much ado let us take a look at some of the healthiest vegetable flours and their benefits. So, take a look at this.
Beetroot Flour
For those who do not like eating beetroots in salads or as juice, there still is a chance for you to get all that nutrition without worries, and that is Beetroot Powder or flour. The flour is prepared with a concentration of major nutrients of beetroot and must be added to your diet as soon as possible.
The flour is rich in proteins, fiber, Vitamin B6, Magnesium, Folate, Potassium, etc., and offers benefits such as controlling blood pressure, enhancing brain power, improving physical activeness, reduction of inflammation in the body. Not only that, but it also improves the health of the liver, may promote weight loss, and may also cure erectile dysfunction.
Jackfruit Flour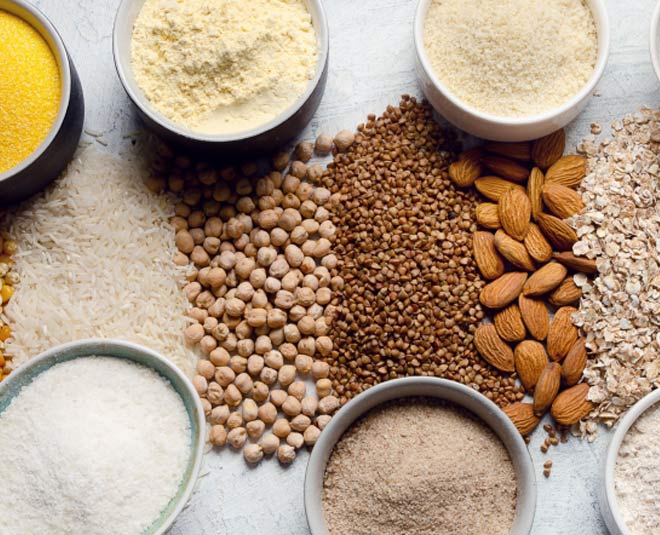 Jackfruit in itself is a superfood that adds so many nutrients to our meals. And it is highly popular in India and is consumed as a pickle, dry fruit, and vegetarian meat. This vegetable offers a perfect solution to all your lifestyle problems and its flour is even better. For those who want to avoid this gooey vegetable but still want the benefits, the flour obtained from this vegetable may be of help to them.
The flour of jackfruit is known to cure diabetes and control the blood sugar levels in the body by enhancing the production of insulin. Further, this flour is also great for your cardiovascular health and may also cure colon cancer.
Broccoli Flour
This flour that I made from broccoli is another great option for you to consider adding to your daily diet. The flour is full of nutrients and mostly is gluten-free with numerous antioxidants, is good for bones as there is a lot of calcium present in it, plus, this flour is also great for enhancing your skin and hair and may also support your body by detoxifying it and getting rid of toxins and impurities.
Further, the flour is good for our digestion, heart and may also be known to cure cancer.
Don't miss: Debunking Some Common Myths About Protein Supplements
Carrot Flour
Along with the numerous health benefits this flour is also known to add a variety of flavour to your diet as this is one of the tastiest flours. Plus this flour is exactly as nutritious as the carrot itself and doesn't take away its health-fullness. Just like carrots, this flour is rich in vitamin A, B, and minerals such as iron, potassium, magnesium, phosphorus, etc. The flour offers a number of benefits ranging from improving vision to improving immunity and promoting the blood flow and oxygenation in the body.
Don't miss: Nutrients That Will Pave Your Way To Longer And Stronger Hair
If you liked reading this article then stay tuned to Her Zindagi for more such pieces.
(Image Courtesy: Cloudfront.net, eatthis.com, william-reed.com)