Spices play a very crucial role in Indian cooking and if you have adopted veganism, you know that proper seasoning is crucial for plant-based dishes. Given the current time, not only the right flavours but also the wholesomeness of the foods are significant. While there a slew of immunity-boosting spices when it comes to vegetarian and non-vegetarian foods, vegans find it a little difficult to pick seasonings that are not processed and are purely plant-based. Adding spices to the food is probably the easiest way to make your dishes healthy. So at times when we need our strengths and stamina the most to ward off viruses, let's talk about some of the vegan spices that will act as a great immunity booster for people who only consume plant-based supplies.
Black Pepper
This amazing spice is known as the king of spices. Popular for its sharp, penetrating aroma, black pepper can be used in different kinds of dishes, such as salads, soups, curries, etc. It can help to uplift your health and fight the external viruses that try to enter the body, as it is packed with a good amount of anti-inflammatory items and that's what makes it a powerful antioxidant. The spice also has an element called piperine in it. This increases the capacity of the body to absorb curcumin, a bioactive substance from food items that have it.
Don't Miss: Protein Supplements: Clear Some Of Your Doubts About Them
Ginger
Ginger is one of the most commonly used plant-based spices that also is popular for its medicinal properties. It has various benefits, such it helps to lose weight, improves the digestion process, fight bacteria and viruses that enter the body, and is loaded with antioxidant properties. All these together make ginger a must-have immune booster spice. If you don't like its strong flavour in your daily food, you can consume it by adding to your healthy herbal teas. Since you don't actually consume the regular milk tea, the ginger tea will keep the common cold and cough problems far away from you.
Garlic
Scientifically known as Allium sativum, garlic is also a great plant-based spice, which can up the taste of your food in a matter of minutes. The strong taste of garlic is because of a large number of sulphur compounds. But when it comes to boosting the immune system to ward off bacteria and viruses, its antimicrobial agent can play a great role. You can add it into your daily food, or simply chop it into small pieces and chew it raw. Also, try making its chutney, which you can have with your other healthy snack options. Like this the wholesomeness of garlic will be able to reach the last part of the gut, further killing gut pathogens.
Turmeric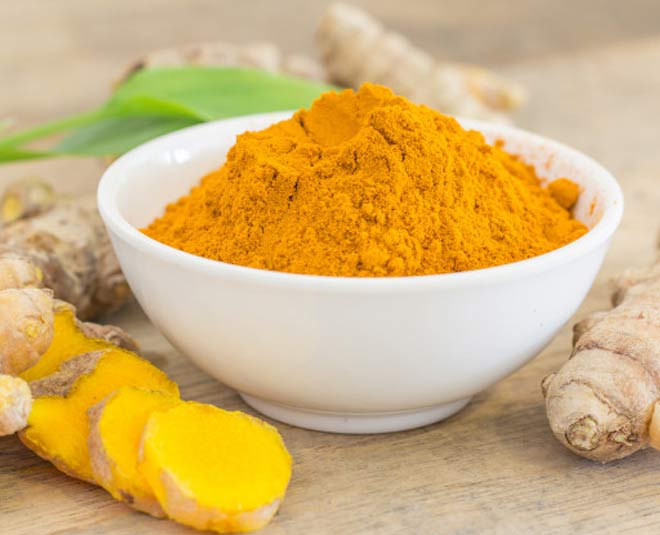 There is hardly any curry or vegetable that we eat without adding turmeric into it. This spice helps in giving that beautiful golden brown colour to the food, besides providing some amazing health benefits. Turmeric is also popular for its medicinal values and is being used in our country for ages due to its anti-inflammatory properties. While vegetarians and non-vegetarians can have their turmeric with milk, vegans can have it with tofu for the added benefit.
Don't Miss: How To Make Curry Leaves Or Kadi Patta Tea And Benefits Of Drinking It Everyday
Cumin
Cumin is simply amazing and it being a great immunity-enhancer should not come as a surprise! Just like turmeric, cumin is used to pack the Indian curries with awesome tang. It has also been around for thousands of years and has anti-inflammatory antioxidants to fight external harmful elements that enter the body. Cumin is also known to be antibacterial and antiseptic that's why it easily cures tummy woes and other common health-related problems.
If you liked this article, do comment on our Facebook page. Stay tuned to HerZindagi to read more such stories.