The moment clock strikes 4, our stomach starts making grumpy and groaning noise. Despite knowing the adverse health effects of fried snacks, you still tend to go closer to the fried rice and chili potato platter and far from your health goals! However, you might necessarily not need to put the shutter down on your evening snacks to be enjoyed with a hot cup of Indian style masala chai. So, if not the fried cutlets or chili potato then, what to eat? Dietician Nmami Agarwal, CEO, and Founder, Nmami Life, has suggested healthy light and crunchy snacks that go perfectly with tea.
Sautéed Sprouts, Corn and Peas Chaat
A rainbow bowl filled with fresh chopped veggies along with sautéed sprouts, corn and peas seasoned with chaat masala invites you to start a daily healthy evening tea regime. You also have an option to add overnight soaked chickpeas giving the chaat a heavily nutritious punch! In the veggies you can add chopped cucumber, tomatoes, onions, olives and jalapeño. Voila! The perfect tea time snack is ready to be enjoyed.
Don't Miss: Prepare Healthy, Delicious Makhana Cutlets For Your Loved Ones
Roasted Veggies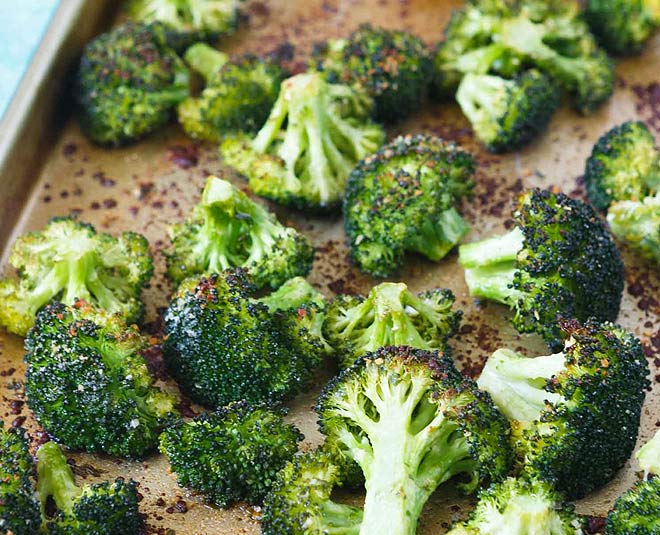 You can marinate your favorite veggies like bell peppers, cauliflower, or broccoli with seasonings of oregano, mixed herb or simply salt and pepper, and then load it onto the oven to roast with all the flavors. This is one of the healthiest tea-time snack option and the best substitute for your deep-fried chips and cutlets.
Puffed Rice Crunchy Bhel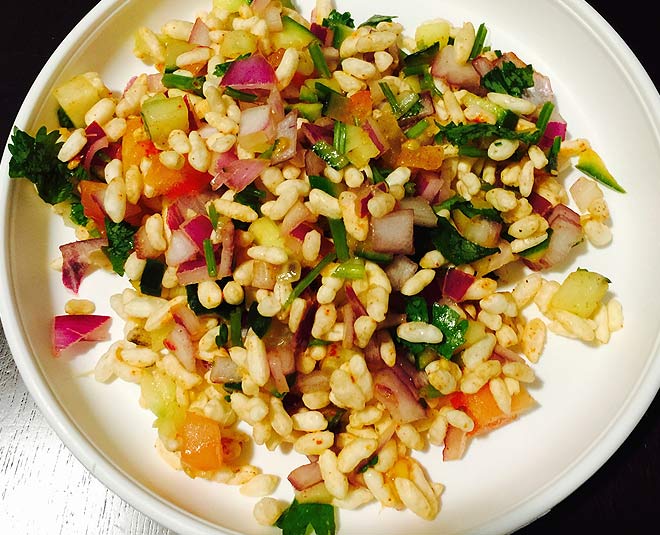 Undoubtedly, bhel puri is the food love of every Indian who is a die-hard fan of savory snacks. This snack is typically made with puffed rice, fresh chopped vegetables, lemon juice, peanuts, sev, and some tangy chutney. You can also add an extra crunch to this light snack by adding some roasted walnuts or sesame seeds.
Minty Whole Wheat Wrap
Minty whole wheat wrap is the combination of vegetables of your choice (however, few veggies that can't be missed such are broccoli, tomato, carrot, and cucumber) and mint dip wrapped in a whole wheat thin chapatti. For a flavorful experience, add some herbs to it!
Instant Dhokla
To prepare this wholesome evening delight all you need to do is mix some gram flour with semolina and add your favorite spices along with a pinch of fruit salt. Then, steam it well and temper with some curry leaves and mustard seeds. The perfectly light, fluffy and fulfilling evening delight is ready with minimal efforts!
Don't Miss: Easy And Instant: Make Delicious Dhokla At Home In Just 10 Minutes
It is better to make an extra effort instead of relying on ready to eat food available out there in the market! These five snacks are laden with a number of nutrients and health benefits. What more? These snacks can easily be prepared at home in 30 minutes or even less than that. So, don't take a chance with your health and make a diligent mindset to stick towards healthy and clean eating with your favorite cup of tea!