While we are alive, the most significant thing to do it taking care of our body. This includes looking after your mental and physical health. While people are somehow less aware of how to take care of their mental wellness, caring for physical health is relatively easy. All you need to do is exercise daily and ingest wholesome foods.
A major part of eating a balanced diet is vitamin A, a nutrient responsible for keeping your heart, lungs, kidneys, and other organs robust. However, not many are aware of the rich sources of this nutrient. If you are one of them, read on to know foods that are a great source of vitamin A.
Milk
If there is one nutritious item, India produces in abundance, it has to be milk and its products. We Indians can hardly spend a day without relishing one or the other dish made using milk. And this is for all the right reasons, as milk and most of its products are packed with necessary elements such as calcium, magnesium and vitamin D, and most importantly, a sufficient amounts of vitamin A. Not only it makes your bone strong, but if the low-fat variant is consumed at right time, milk can assist in losing weight.
Sweet Potato
We love all the scrumptious dishes made using sweet potatoes. Especially consumed during festivities in India, the food is known for providing instant energy in no time. Sweet potato is also a great source of vitamin A, besides being rich in other crucial nutrients. If you want to improve your vitamin intake, without actually increasing your calorie intake, rely on sweet potatoes.
Tomato
Tomatoes are known to add amazing flavours to food. The tangy taste of this food item can simply elevate any dish. If you love having tomatoes, it is great for your health. This is because tomatoes are the best sources of antioxidants and vitamins. Other than giving you vitamin A in abundance, these fruits can also give you much-needed vitamin C to improve your skin and health.
Peas
During winters, peas are easily available. This green veggie, not only helps to elevate the flavours of your dish but also boosts your health. This is because, peas (aloo matter sabzi recipe) are a great source of various types of vitamins, such as C, K, and B. But it is mostly loaded with vitamin A.
Don't Miss: Green VS Red, Learn Which Chilli Is More Healthy
Mango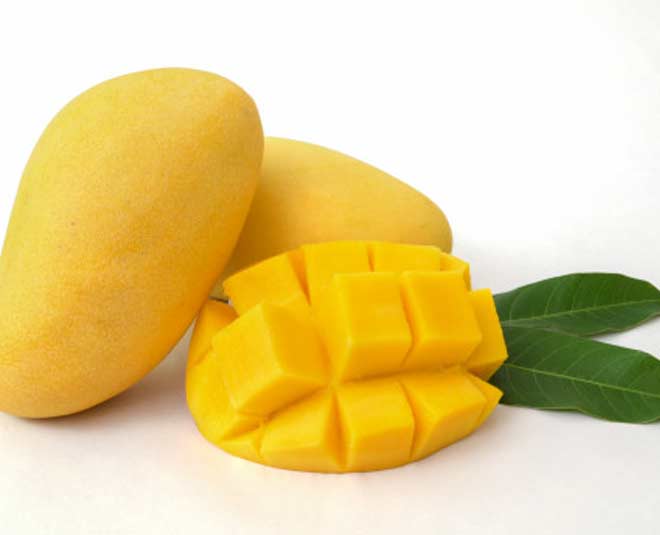 Summer season is coming soon and we can't wait to relish mangoes (mango recipes), the king of fruits. Mango is popular for its lip-smacking taste and it is great for uplifting your well-being. Just by ingesting this fruit, one can fulfil the requirement of vitamin A in their body. Add a slice of mango in your daily diet to give yourself nutrients and healthy addition.
Don't Miss: Check Out These Incredible Health Benefits Of Urad Dal
If you liked this article, do comment on our Facebook page. Stay tuned to HerZindagi to read more such stories.