Do you feel Bollywood divas deprive them of good food to look good all the time? Well, not really. Just like all of us, our favourite B-town celebrities have crazy cravings and they do satiate them by cheating on their diet or even binge eating.
So, recently, Kareena Kapoor Khan took to her Instagram handle and shared a picture of her coffee mug and a bowl of banana or kela chips. For those who don't know, Kareena Kapoor is a big fan of spicy banana chips and she once also spoke about it while she was one of the guests at the Kapil Sharma Show.
But should you really consume these chips? Are they healthy for you? Read on to know.
Kareena Kapoor's Favourite Snack - Banana Chips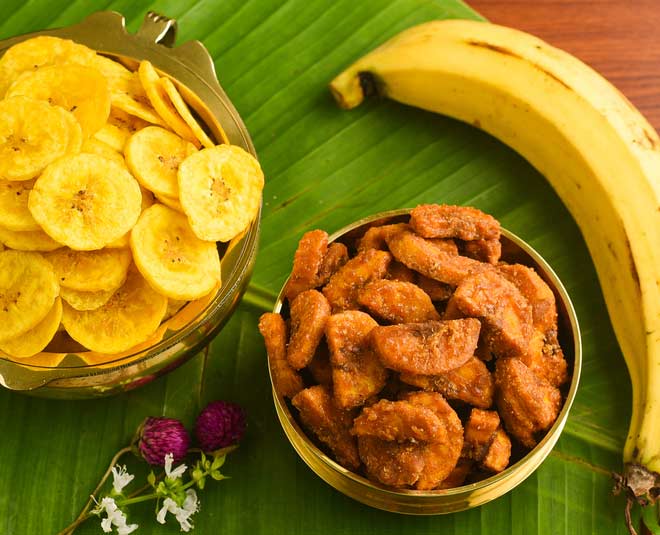 For those who have snacked on it know that you can't just not binge eat these chips. They are just the perfect munchies for anytime snacking. They are especially a true treat for anyone who has a calling for South Indian food but are they healthy? We asked an expert.
Are Banana Chips Healthy?
We asked Dietician, Jaya Johri, LNJP Hospital if eating banana chips was healthy. She shared that banana chips are usually fried and she won't encourage consuming them. However, if the banana chips are baked, it is okay to consume them ocassionally. The expert further shared that baked banana chips can be consumed mid meals but they aren't healthy.
Don't Miss: Don't Throw Away Those Banana Peels, Here's How You Can Use Them
Why One Should Not Consume Too Many Banana Chips?
As the expert shared, banana chips can be consumed in limited quantity but why? Why aren't they healthy? Read on to know.
Banana Chips Make You Gain Weight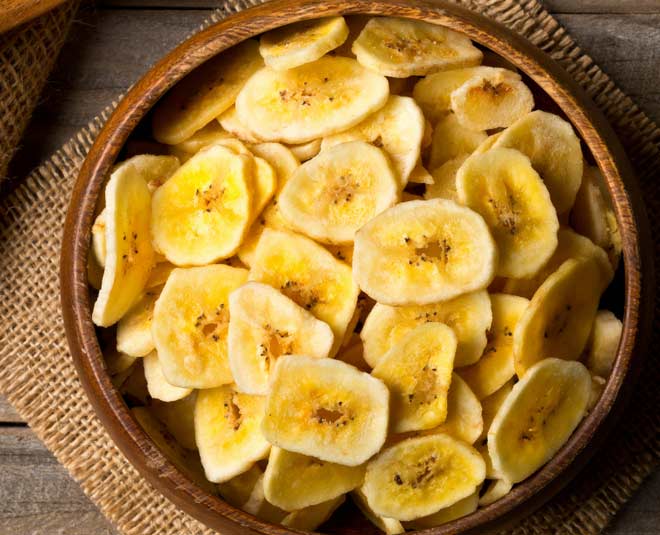 Banana chips are high in sugar which is usually added to make the chips taste sweeter. This adds to the amount of calories and makes you gain weight. Especially if the chips are fried, they can lead to diabetes and cardiovascular diseases.
If you are on a weight loss journey, you should definitely not consume these chips. They are high in fat content and would make you fuel your body with a lot of extra calories.
Banana Chips Increase Cholesterol Levels
Banana chips are high in saturate fats and they can be harmful for our health. Consuming them in large quantity can lead to high cholesterol levels and lead to heart issues.
Don't Miss: Banana Flower: Lesser-Known Superfood Women Must Add To Their Diets
Banana Chips Are Less In Potassium
Most dieticians/nutritionists advice consuming bananas because they are high in potassium. However, banana chips have a very less quantity of potassium present in them. To enjoy the most of the mineral, it is best to consume a regular banana instead of chips.
So, overall banana chips aren't really healthy but you can have them occasionally if baked. They are a quick, tasty snack if you have it once in a while. If you are undergoing a health treatment or medication then make sure you consult a doctor before making banana chips a part of your diet. Also, consuming a whole banana if you are a fruit fan rather than having chips is way healthier.
Do you have any questions related to the consumption of banana chips? Share with us on our Facebook page and for more such health related stories, stay tuned!