Love Ghar Ka Khaana? There is something so magical about home-cooked food. No? However, with our changing lifestyle habits and hectic work schedules, so many of us end up eating outside.
Our eating habits play a key role in maintaining our health. There is a reason why people today crave to have homemade food. It might be a little difficult for those who aren't very good at cooking but it does have numerous benefits.
Helps You Control Food Portion
Usually, when you order food at a cafe or restaurant, you get a big portion of food, which can be much larger than what you should be consuming for the meal. Most of us end up eating everything that is served out of temptation but is it healthy? No! When you prepare food at home, you prepare it according to your eating capacity or a diet chart (if you follow) which will help you maintain your body weight.
Prevents Food Allergies
At your favourite food joint, you can end up having something that can cause an allergic reaction to your body because you don't know what exactly has been used to make your food. At home, you make sure that you pick the healthiest ingredients for your food preparation. Also, if a family member has a food allergy, you keep it in mind to prevent a risk of allergy.
Healthier Food
When you have food at a restaurant, you have no clue what all ingredients have gone inside in the preparation. You don't know what oil has been used to prepare those samosas or if the vegetable salad you are having has fresh and well-washed veggies. When you prepare food at home, you exactly know what ingredients you have used. You try your best to use superior quality spices, oil to make your food.
Don't Miss: High-Saturated Fat Foods You Must Avoid As Much As Possible
What Does The Expert Say?
Jaya Johri, Dietician, LNJP Hospital shared that food prepared at home is of superior quality as fresh ingredients are used. Also, she shared that the nutritive value of foods can be maintained by using healthy ingredients like multigrain atta for rotis, adding grated amla to all the dry vegetables (how to add amla to diet), squeezing the lemon to homemade chutney, or using sprouts as a garnish among others.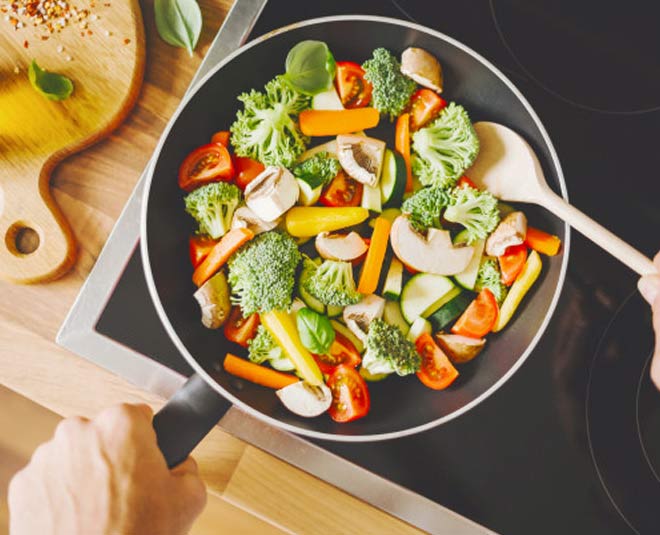 The expert also shared that better methods of cooking can be used at home like instead of deep-frying, one can shallow fry or dry roast food items. Food can be prepared in healthier cooking vessels like an iron wok instead of an aluminum one. Because the food is cooked at home, hygiene is maintained.
Don't Miss: Celeb Nutritionist Rujuta Diwekar Shares Benefits Of Eating Rice
Let's not forget that preparing food at home helps save a lot of money. It is way cheaper than having food at a restaurant. You can get the best quality ingredients for your food preparations at treat yourself to home-cooked meals. Also, it is much quick than ordering something online or driving to the nearest food joint. Easy recipes can be prepared in just a few minutes. Food can be prepared in bulk at home at once and then can be used for the rest of the day as well.
Do you enjoy having home cooked meals? Share your thoughts with us! For more such stories, stay tuned.