India's love for turmeric or haldi is truly unmatched. It is rare that you do not spot this spice in an Indian kitchen, it is a staple! Most of us know haldi or turmeric as a dry spice but do you know the raw turmeric root is healthier? Also known as kachhi haldi, raw turmeric is quite similar to ginger. They have a spicy and earthy flavour and are commonly used for the preparation of haldi milk or healthy smoothies.
Just like regular haldi, raw turmeric has many health benefits. To enjoy these benefits to the maximum, you must include them to your daily diet. An easy way of doing it is by consuming it in the form of a pickle.
How To Make Turmeric Pickle?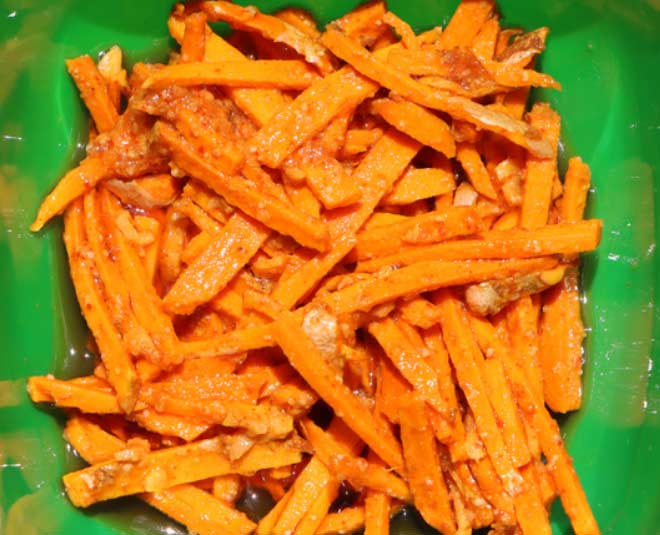 Ingredients Required
250 Grams Raw Turmeric
Salt As Per Taste
3 Lemons
Directions
Begin with peeling and chopping fresh turmeric or kachhi haldi. You can slice or cut it into wedges as per your preference.
Transfer the turmeric pieces into a glass container.
Sprinkle salt as per taste and squeeze lemon juice.
Close the jar and keep the pickle in the refrigerator for 5-6 days. All these days, you should shake the jar once and keep it back in the fridge.
On the 6th day, your turmeric pickle is ready. To add flavour to the pickle, you can also add ginger slices or mango slices to the jar.
Benefits Of Eating Turmeric Pickle
We talked to Dr. Ruchi Bhardwaj, Ayurvedic Consultant, and asked her to share the benefits of eating turmeric pickles. She shared that turmeric is a super medicine in Indian medical system. It is pungent, bitter, astringent in taste. In Ayurveda, turmeric can be used to balance all the doshas. It is known to stimulate vata. Turmeric has anti-inflammatory and anti-microbial properties.
Talking about turmeric pickle, the expert shared that it can be consumed as a condiment alongside many grains and legumes. She shared that the pickle is great for all doshas. According to Ayurveda, the doctor shared that turmeric pickle not just adds flavour to your meal but also improves your overall health.
Good For Digestion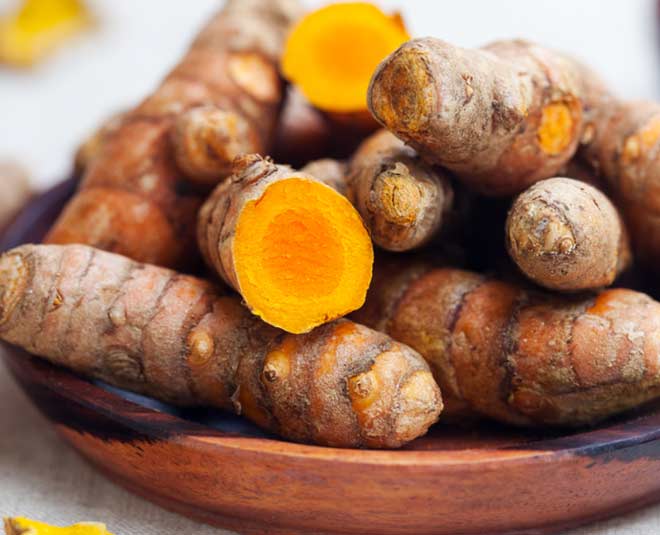 The expert shared that turmeric pickle helps in digestion. It provides relief from digestive issues like gas and bloating.
Boosts Immunity
During this time when we are still in the middle of a pandemic, if you are hunting for foods that can help you boost your immune system, you should add raw turmeric to your diet. The Ayurvedic expert shared that turmeric pickle will help improve immunity as it has anti-inflammatory and anti-microbial properties.
Don't Miss: Make Haldi And Saunf Milk At Home With This Easy Recipe
Provides Relief From Respiratory Issues
The expert further shared that eating turmeric pickle helps dry the mucous from the sinuses and throat.
Though the aforementioned turmeric pickle recipe is completely natural and should not have any side effects, it is best you consult your doctor before consuming it if you are under a medical treatment.
If you have any more questions about the benefits of raw turmeric or the right way of using consuming it then write to us on our Facebook page and we would try to get them answered for you by our expert. For more such health stories, stay tuned!
Did you like this article ?