Gond ladoos are one of the most loved winter foods. They are not only known for their unique flavour but also their amazing health benefits.
The key ingredient in these ladoos is gond which is edible gum. It is known to fight the winter chill and this is one of the reasons why it is recommended during this season.
Reccently, Masterchef Pankaj Bhadouria shared an easy recipe of these ladoos on her Instagram handle and shared why they are good for consumption. Read on for the quick recipe and amazing benefits of these delicious ladoos.
How To Make Gond Ladoos?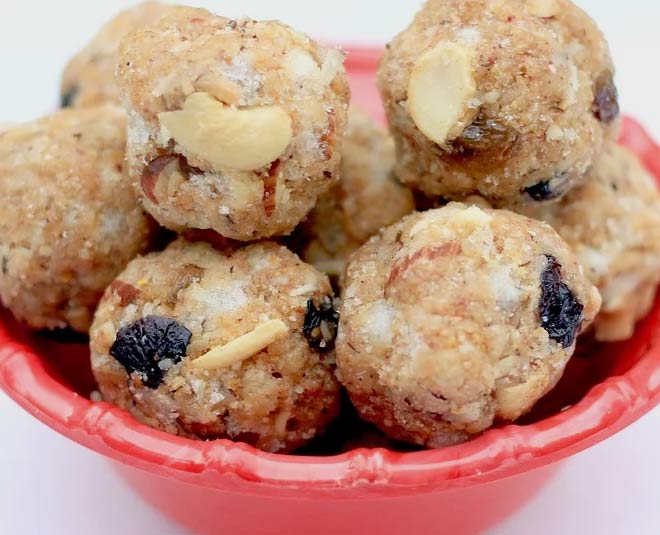 Ingredients Required
1/2 Cup Desi Ghee
100 Gram Gond
25 Gram Cashew Nuts
25 Gram Almonds
2 Cup Atta
2 Tbsp Raisins
1/2 Tsp Green Cardamom Powder
1 Cup Powdered Sugar
Directions
In a kadhai, add ghee and let it heat for a while.
First add 50-gram gond and fry and take off the flame. Next, fry the rest of gond and keep it aside.
Fry cashew nuts and almonds in the same ghee and let it cool.
In the same ghee, add 2 cup atta or wheat flour and stir till the colour and texture change.
Add fried gond and dry fruits in a blender and make a smooth paste.
Add this mix to the atta and cook well. Make sure that the flame is off.
Add 2 tbsp of raisins and cardamom powder to the kadhai and mix.
Now add powdered sugar and combine well.
Start making ladoos when the mixture is still a little warm. You can add more ghee to the mixture if required.
Don't Miss: Prepare Delicious Badaam Ladoos For Your Kids At Home With This Easy Recipe
Benefits Of Eating Gond Ladoos
View this post on Instagram
Keeps You Warm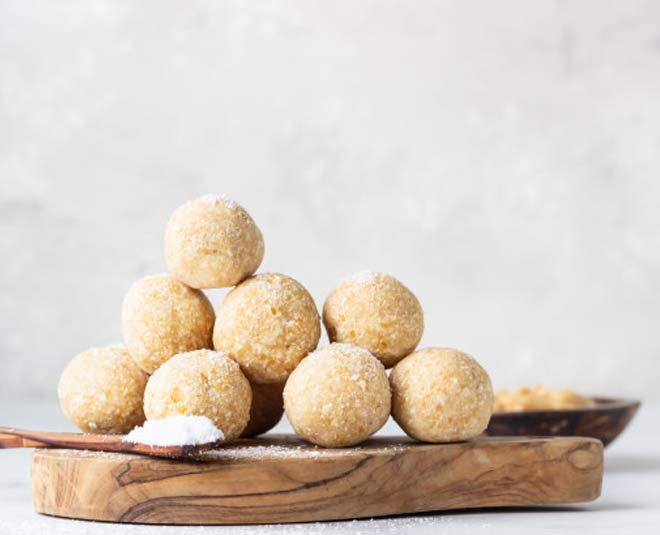 During the chilly winters, you need to consume food which keeps your body warm. Gond ladoo is a heat producing food which is just perfect for the cold season. Having one ladoo helps you stay warm all day long even when you step out. The nuts and ghee in the ladoo give it that warmness.
Boosts Health
According to Ayurveda, gond ladoos help in increasing the stamina and immunity of your body. These ladoos are great for your overall health. Having them everyday helps you stay away from common cold and cough. It also fuels your body with vitamin D which keeps health problems at bay.
Reduces Back Pain/ Joint Pain
Gond ladoos are packed with ghee which helps in lubricating the joints and helps in treating back pain and joint pain which are quite common during the winter season.
Don't Miss: How Ghee Can Make Or Break You, Explains Ayurvedic Expert
Great For Bones
During the winter season, it is good to feed your body healthy foods like these ladoos which fuel our body with good amount of protein and calcium. It helps us have stronger bones all year long.
Keeps You Energetic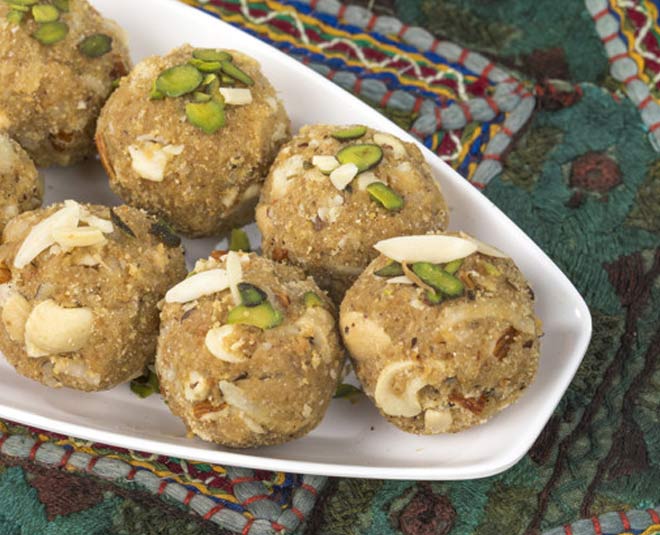 Kick starting your day with a gond ladoo can keep you energetic all day long. It is a must especially during the winter season when we all usually feel a lot sleepy and lethargic throughout the day.
Though gond ladoo has numerous benefits for your health, make sure you have it in moderation as it is high in calories. This ladoo is prepared using a lot of ghee, sugar/jaggery and nuts which contribute to the calories and can make you gain weight. You must not consume more than 2 ladoos in a day.