Today, more and more people are getting inclined towards a healthy living and for the same, they are paying much attention to their daily diet.
Milk has been a part of our everyday diet routine for years now. It is widely consumed for its health benefits. Loaded with calcium and vitamin D, milk is believed to be the healthiest drink we can consume.
However, have you been hearing about goat milk a lot lately? Well, interestingly, it is during the monsoon season that goat milk starts to create a lot of buzz. That's because goat milk has numerous benefits. Read on.
Goat Milk Boosts Immunity
One of the biggest reasons why goat milk is largely consumed during this changing weather is that it helps boost the immune system. The monsoons bring along a lot of health issues and weaken our immune system.
Drinking goat milk during this season can be heplful. Goat milk is a good source of selenium which contributes to the immune system.
Goat Milk Is Good For The Heart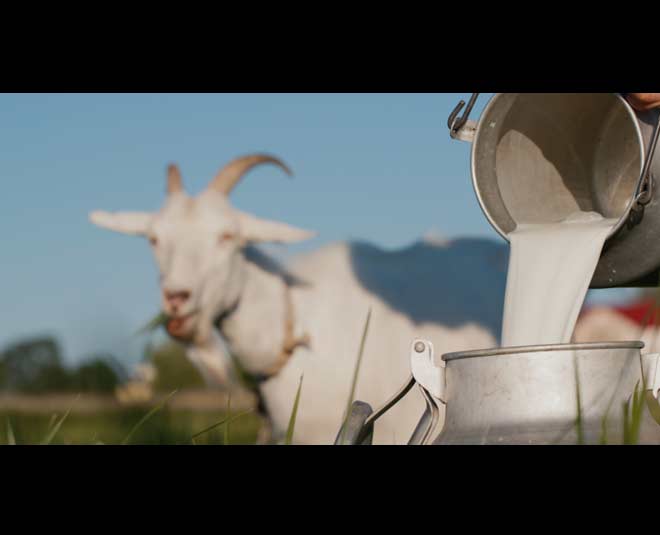 Goat milk is a good source of fatty acids. The fatty acids help keep the cholesterol in check. Also, the milk has a good amount of potassium present in it which helps in reducing the blood pressure. Overall, drinking goat milk helps release any tension from the cardiovascular system and keeps your heart healthy.
Goat Milk Is Good For The Gut
The anti-inflammatory properties present in goat milk make it a great beverage for the digestive system. Drinking goat milk helps soothe any inflammation in the gut.
It works like a prebiotic as it helps maintain a healthy digestive tract. Consuming it helps encourage the growth of good gut bacteria.
Don't Miss: Drinking Almond Milk Everyday Will Help You Deal With Your Common Health Problems
What Does The Expert Say?
Jaya Johri, Dietician, LNJP Hospital shared that goat milk is easier to digest. She further shared that drinking goat milk encourages the growth of gut-friendly bacteria.
Goat Milk Boosts Metabolic Rate
Packed with the goodness of iron, copper phosphorus, and potassium, goat milk can help boost your metabolism. A good metabolic rate is important if you wish to lose weight. A good metabolism means you will be able to lose weight quickly.
Goat Milk Improves Bone Health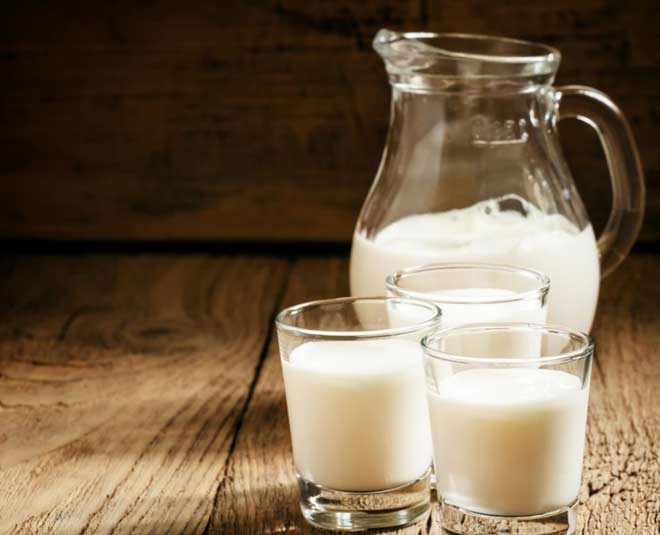 Just like cow milk, goat milk too is great for your bones. It is rich in calcium, amino acids which contribute to your bone health.
Goat Milk Is Good For Growing Kids
It is a good idea to switch regular milk with goat milk if you have growing children at home. Goat milk is believed to have proteins that build a strong foundation for the bones and muscles.
Don't Miss: Health Benefits Of Different Milk Varieties
Goat Milk Is An Ideal Option For Lactose Intolerants
Due to lactose intolerance, a lot of people are unable to include milk to their diet. Goat milk has less lactose present in it which makes it a good option for those with lactose intolerance. However, the amount of lactose one can tolerate varies. So, make sure you consult a doctor before making it a part of your diet.
Though goat milk has numerous benefits for your health, make sure you consult your doctor before making it a part of your diet if you are undergoing medication or any treatment.
If you have any queries related to the benefits or consumption of goat milk, write to us on our Facebook page and we will try to get them answered. For more such health-related stories, stay tuned!
Did you like this article ?