Almost all have heard how important it is to consume milk and its products from our mothers and grandmothers. While many love dairy products and eat one or other milk items once in a day, there are others, who simply can't have paneer, cheese, cream, certain ice-creams, milkshakes, and cakes, because they are lactose intolerant. Not only they miss tasting some of the most mouth-watering delicacies, but also find themselves unable to fulfil the requirement of one of the most important nutrients, calcium. Milk and its products are the perfect sources of this nutrient, but since lactose intolerant individuals can't have it, they need to find some equally healthier alternatives. If you also can't fully digest the sugar (lactose) in milk, here are the items you can have instead:
Tofu
Made from dried soybeans, tofu is one of the best and wholesome alternatives to help you add calcium in your diet. Other than calcium it will also provide a good quantity of protein. If you're a fitness fanatic, then definitely you should try this, because tofu is a low-calorie food item. Ingesting one complete bowl of tofu, twice a week will boost your health. You can either prepare a delicious chilli garlic dish or add its cube to your salad bowl.
Oatmeal
Under no circumstances, one should miss her breakfast, as it is one of the most important meals of the day. Also, the first repast should be filling and nutritious. What's better than a bowl of scrumptious and healthy oatmeal! While oatmeal itself is not a rich source of calcium, you can always have it with soy milk, natural sweetener and fresh fruits like kiwifruit, mulberries, blackberries, guavas, papaya, and passion fruit, that are packed with calcium. If you don't like sweet oat milk, try vegetable oatmeal and add high-calcium veggies like collard greens, spinach, turnip greens, kale, etc.
Don't Miss: Eat These Foods For Speedy Recovery During Pneumonia
Orange
Forget everything else and make orange your best friend. If there is one fruit that is loaded with calcium, it is orange. The citric fruit, which has a blend of sugar and acid in it can be consumed directly, or in the form of juice or smoothie. If you want some extra flavours, don't mind adding other fruits along with it. One orange a day will help your body to form and maintain healthy bones and teeth and keep you from diseases caused by calcium deficiency.
Dry Fruits & Nuts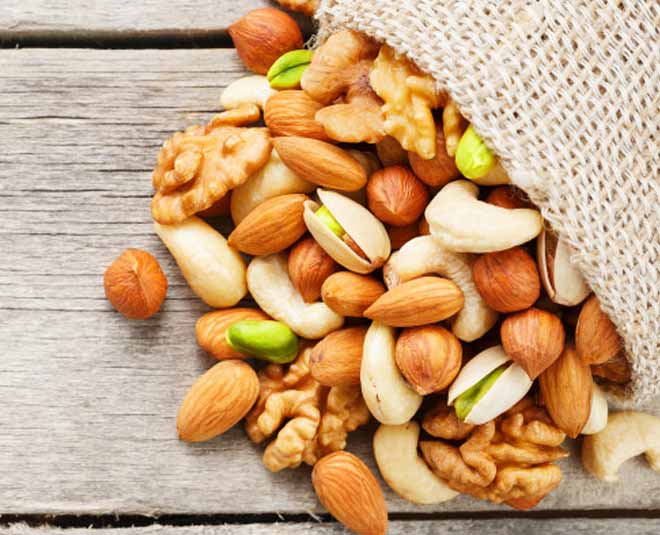 Easy to store and consume, dry fruits are mostly small in size but packed with amazing wholesome benefits. While there are oodles of them, such as almonds, cashews, hazelnuts, apricots, peanuts, dates, raisins, walnuts, pistachio, etc, you should focus on eating unroasted almonds, as it has good calcium quantity in it. Pistachios and walnuts also have calcium, however a little less than almonds. You can add these in your meals or eat them in between your breakfast, lunch, and dinner.
Don't Miss: Blood Type Diet: Here's How Your Blood Group Plays A Role In What You Should Eat
Green Leafy Vegetables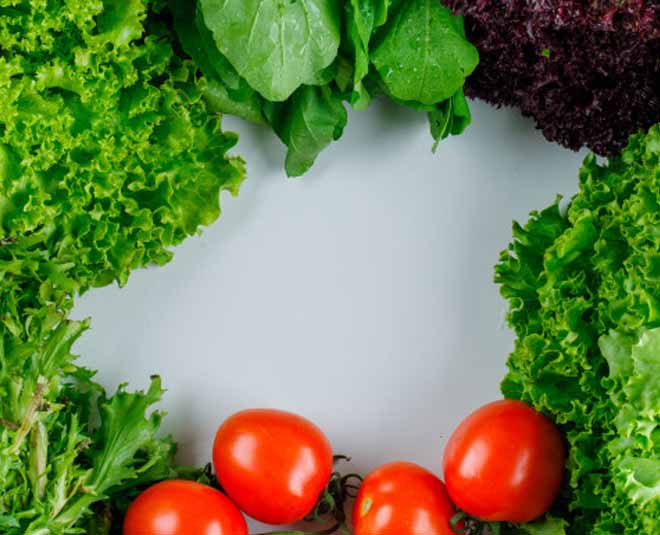 If you don't like your greens and avoid having them, it's time that you find a way to include them in your daily diet. For people, who are lactose intolerant, ingesting green leafy veggies such as kale, collard greens, spinach, cabbage, beet greens, watercress, romaine lettuce, etc is utterly important. These vegetables help you meet the required daily intake of calcium. Either add them in your sandwich, make a flavourful broth dish, or blend like a smoothie, add lemons and mint and have it regularly.
If you liked this article, do comment on our Facebook page. Stay tuned to HerZindagi to read more such articles.