Most of us are aware of the many benefits of consuming green tea. It garnered much-popularity for its ability to help individuals lose weight. Rich in antioxidants, green tea comes in many flavours, as many are not such a huge fan of green tea's taste.
Other than many flavours, green tea is also prepared in several ways. One among them is cold green tea, which can be confused during hot summer days. Alongside keep you cool from the inside; it also has many advantages. We have listed some of them below. Have a look!
Lowers Stress Level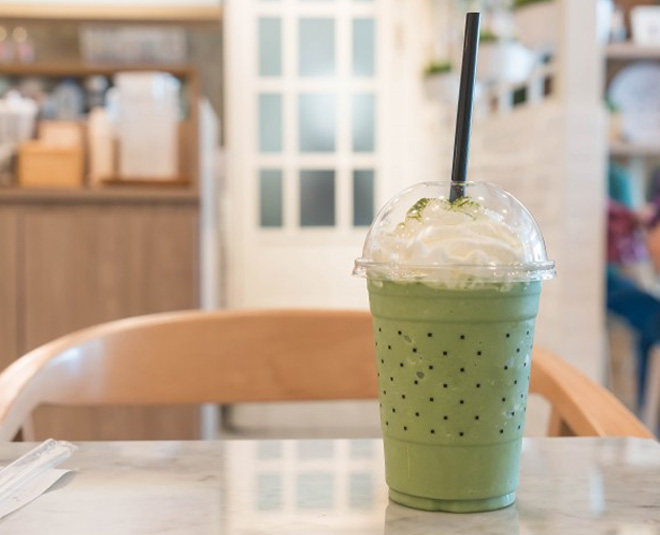 Given the current situation of the novel coronavirus in the country, many of us are under stress due to one or the other reason. While some can avail professional help, others try to avoid it due to the stigma surrounding it. If you too feel overwhelmed nowadays, consult a professional and start making changes in your lifestyle. You can also add cold green tea to your diet as it has L-theanine, an amino acid that naturally lowers down stress levels.
Better Immunity Booster
Green tea has been considered one of the effective food items that are great to boost one's immunity. If health reports are to be believed, cold green tea is a better immunity booster than hot one. This is because, while preparing the hot brew the antioxidants get destroyed. Whereas, the cold green tea doesn't lose any such elements. Hence, cold green tea is believed to have a higher number of antioxidants.
Soothing Caffeine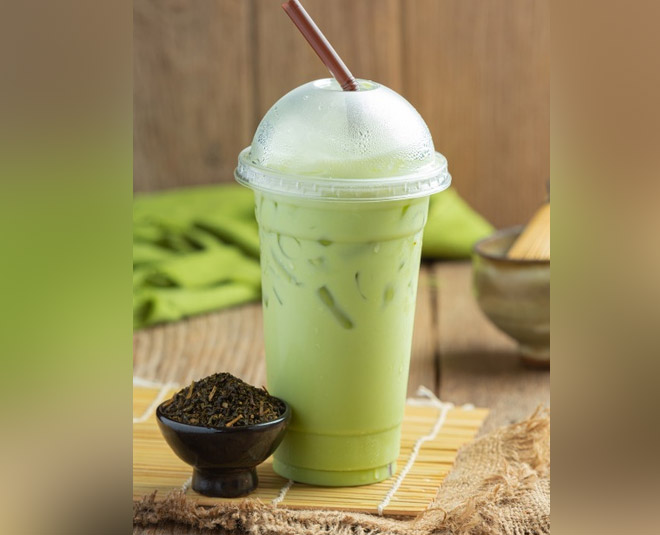 Caffeine is something many around the world rely on to freshen up their mind. Be it working for extra hours, or pulling an all-nighter to finish a dream project, caffeine assists wonderfully. But, if you are looking for something soothing and not hard-hitting, perhaps you should switch to cold green tea. It will solve the purpose in a much calmer and gentler way.
Rich Source Of Vitamin C
Vitamin C is a must-have in your daily diet for a slew of benefits. This includes improving the quality of skin, hair, health and much more. Cold green tea is a better source of vitamin C, in comparison to the hot brew, as per reports. You can also make it healthier by adding more lemon (lemon pickle benefits) juice and mint to bring a glow on your face and remove toxins from the body.
Don't Miss: Try These Hacks To Make Your Green Tea To Taste Better
Assists Weight Loss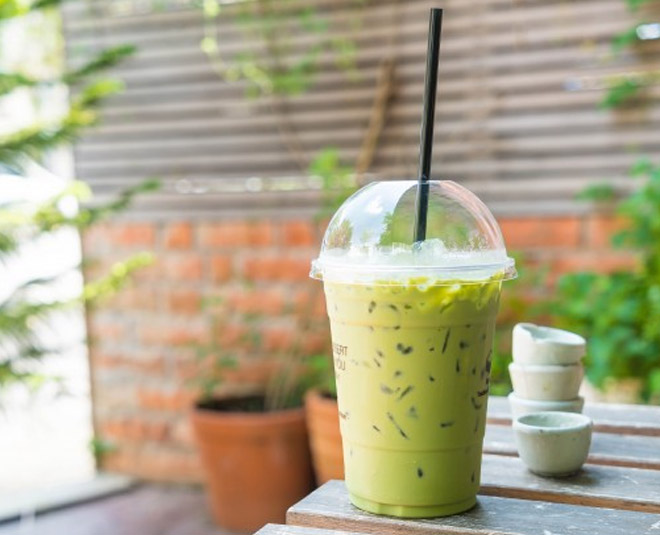 Green tea is believed to be one of the best sources to lose weight. However, people find it hard to ingest green tea due to its taste. However, the cold green tea tastes fresh, which most people love. You can switch to the cold version of green tea and can still lose weight. Also, add elements that make cold green tea a healthier option.
Don't Miss: Here Is How Green Tea Solves Acne Problems!
Do let us know how cold green tea helped you improve your health by commenting on our Facebook page. Stay tuned to HerZindagi for more such stories.