Honey is medicinal, tasty, and very helpful when it comes to weight loss as it helps us cut down sugar. But the latest controversy has shown that the brands we trusted may not be as pure as we thought in terms of their honey production. More than 10 brands that were tested, have been tested positive for adulteration. So in lieu of that, I know that everyone's first thought would be that which brands are said to be organic in reality and which one should we really buy as sugar-infused honey can be very bad for health. So scroll down to checkout 5 best organic honey bottles and buy what resonates with you the most.
FabIndia's Egyptian Clover Honey
This is a trusted brand and their eatables are organic including tea. Their honey tastes amazing too! The brand claims that this bottle contains Egyptian Clover Honey which is a 500 ml bottle priced at Rs 450. It has a shelf life of 12 months from the date of Mfg. Sure it is a bit on the pricey side compared to what you had been buying so far but then if you need authentic then you have to be a little less tight on the purse strings.
The West Indian Honey Co-Raw Unprocessed Honey
Loving the packaging here, this lovely blue sticker bottle weighs 250 gms and is priced at Rs 210. This complete raw unprocessed honey as claimed by the brand. Just don't go overboard with it as they say, too much of anything is bad?
Malnad Wild Honey
A 300 ml bottle of this honey is priced at Rs 490.00. The brand Malabar Coast claims that this honey is sheer purity and richness of nature in a bottle. This is raw wild honey from Malnad Region, which is a little village that shares its boundary with the Mookambika Wildlife Sanctuary in Karnataka. The House of Ramapuram's plantations in Mudur is surrounded by hectares of evergreen forests which has myriad wildflowers. The honey is extracted from this region.
Don't Miss: How To Do Honey Purity Test Yourself, Save Self From Being Cheated!
Royal Bee Brothers' Tribal Forest Honey (Indigenous Raw Honey)
This too is raw honey by Royal Bee Brothers which is a 500 gms bottle priced at Rs 840. Yes, this is on the expensive side but it is worth trying. The brand works with local settlements in Indian forests and the foothills of the Himalayas where tribal honey harvesters collect the honey from natural beehives. According to the brand, the honey is produced by apis laboriosa, apis ddorsata, & giant honeybee, which is collected by tribes Nilgiri mountains, Odisha and Kartaniyaghat in India. The shelf life of this honey is 18 months from the date of manufacture.
Don't Miss: Honeycomb Is Healthier Than Honey, Know Some Noteworthy Benefits Of Consuming This Natural Ingredient
Satvyk's Sahyadri Unprocessed Wild Forest Honey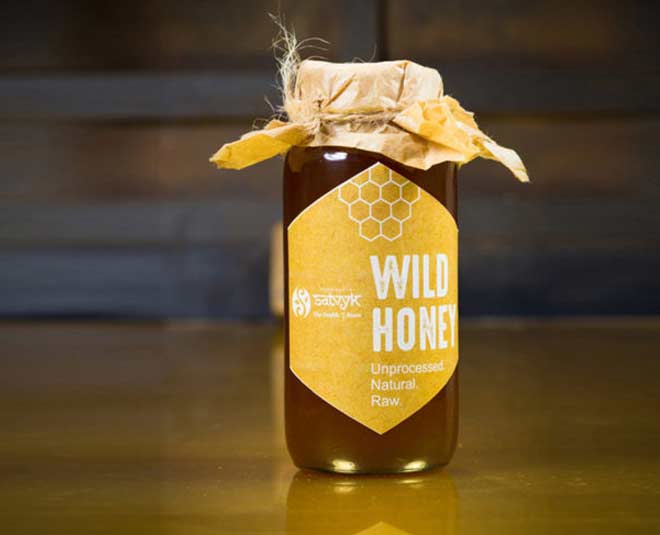 With the weight being 200 gms, this bottle as per the brand description is unprocessed golden nectar collected from flowering trees and plants that grow in abundance free of chemicals. This honey is claimed to be loaded with antioxidants, nutrients, flavonoids and healing properties. It is cruelty-free wild honey which is made by bees and is also used by them. The harvest happens only when the hiney is in surplus and as claimed by the brand, it is extracted without causing any harm to bees.
So which honey do you plan on investing in?
Stay tuned to HerZindagi for more on honey and suggestions of food that you can spend money on.