Postpartum Contraception: Methods, Safety, Expert Weighs In
Some contraceptive methods can postpone menstruation and also lead to health ailments
While some don't feel like rushing into sex post birth, many get active soon after. There isn't really a guideline to follow when it comes to having sex after delivery. However, it does create a good amount of pressure on the new mother since it brings along a lot of challenges.
A woman's body undergoes multiple changes through pregnancy and this further affects her sexual life. That's not all, many women also fear unwanted pregnancy during the postpartum period. We spoke to Dr. Pratibha Singhal, Director and Senior Consultant, Obstetrics and Gynecology, Cloudnine Group of Hospitals, Noida and asked her to share all about postpartum contraception.
How To Prevent Pregnancy After Delivery?
The expert said, "According to multiple Indian and American studies, it is crucial for women to maintain a gap of at least 18 months to plan another pregnancy after her delivery. If the pregnancy happens before that, it can turn out to be harmful for the woman's health and also lead to many complications. Whereas, if the gap is 18 months or more, it is said to be a healthy interval."
When And How The Pregnancy Occurs?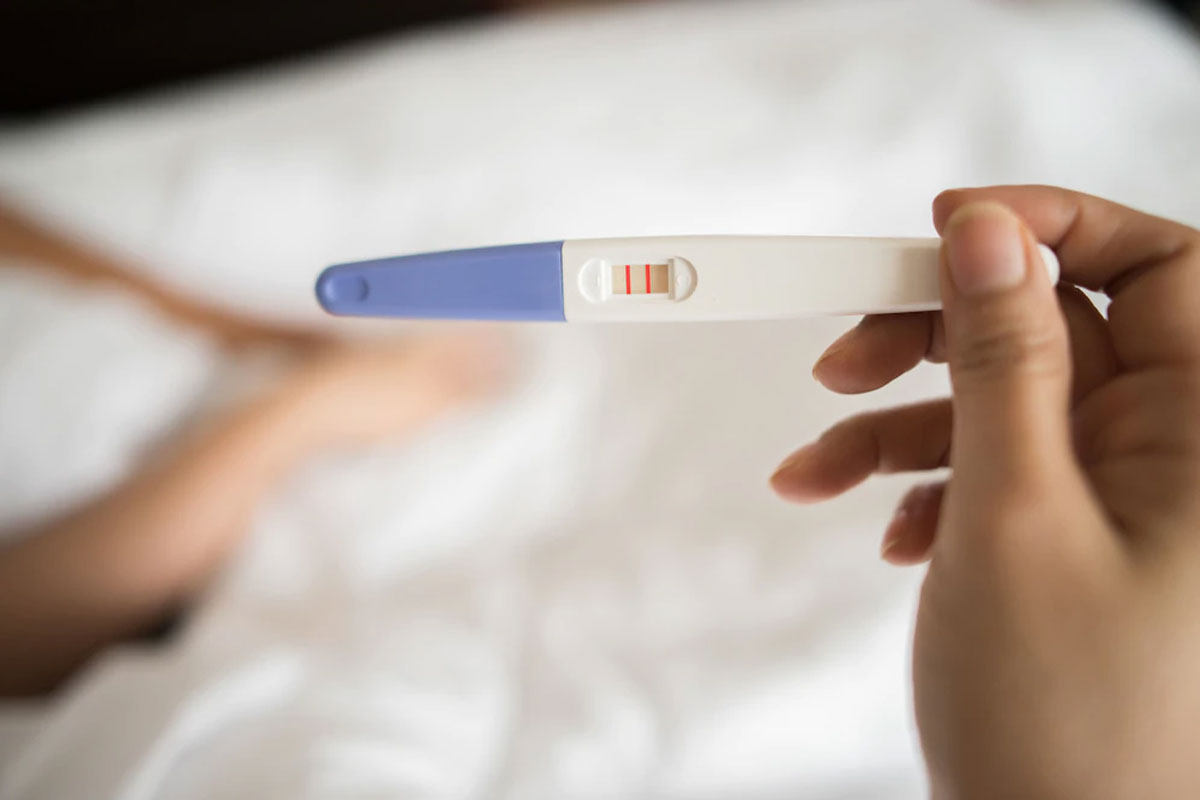 The egg formulation begins is as early as 45 days after delivery and it can also get postponed up to one year of delivery. This totally depends on how much the new mother is breastfeeding. If the child is totally on mother's feed, the ovulation or egg release gets delayed by about nine to 12 months after delivery. However, if the mother isn't lactating,ovulation can occur as early as 45 days postpartum. Women who partly breastfeed, ovulation for them can happen anytime between 45 days to 60 days of childbirth. According to studies, 2% of women land up with unwanted pregnancies during postpartum.
Don't Miss: Postpartum Back Pain: Expert Shares Causes & Treatment
Postpartum Contraception
There are various contraception options that can be offered to women during the postpartum phase. As per our expert, it is safe to take contraception 21 days post delivery.
Contraceptive Pills
Routine contraceptive pills which are a combination of estrogen and progesterone can be taken cyclically for 21 days. They are also unhealthy for new mothers. They shouldn't be taken for at least six months after delivery. These pills can lead to a reduction in breast milk supply. Once the baby shifts to supplement foods and there is a decrease in lactation, it is safe for women to take contraceptive pills. Only progesterone pill or the mini pill are completely safe for women since they are no health risks. These are generally prescribed 21 days after delivery. These can be taken up to one year. However, make sure you consult your gynaecologist.
Don't Miss: Postpartum Haemorrhage: Common Causes And Treatment For New Moms By Expert
Intrauterine Contraceptive Device
It is a device placed in the uterus and works as a contraception. We generally suggest this after six weeks when the uterus has been involuted. Placement of an IUD before this interval can lead to expulsion. The failure rate of this contraception is 0.1%. (contraception failure)
DMPA Contraceptive Injection
This is another contraception offered to women postpartum. This injection can be taken every 90 days. It is safe and effective. However, it can affect menstruation and delay it after delivery.