Hair is the crown of our face and we all want that lustrous hair. In this wedding edition, I have listed the top 5 hair care secrets you can follow every day from your kitchen. Healthy hair depends on nutritious foods but proper nutrition is necessary for the healthy growth of hair. Lack of magnesium, zinc, calcium, proteins, iron, biotin, and vitamin b5 will affect our hair health. Hair is a byproduct of bone formation, hence these minerals play a key role in shaping our hair health. A healthy balanced diet along with external care of hair plays a significant role in preventing hair fall. These foods and recipes below are exclusive for hair growth.
Curd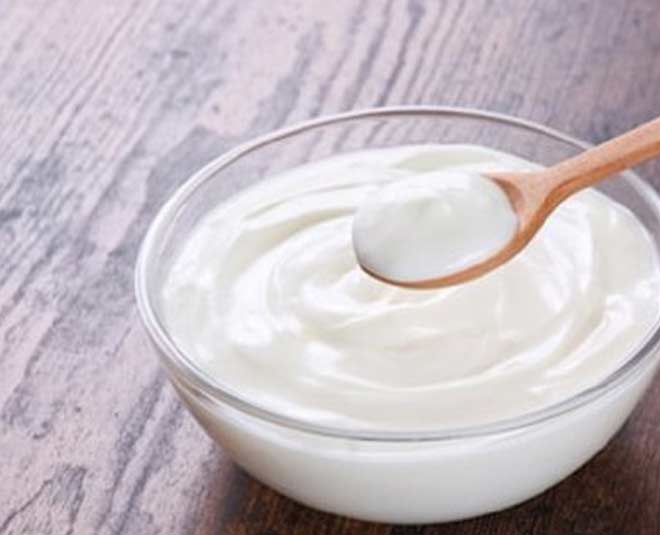 Curd is indeed a superfood. At least, it works wonders for my hair. Consuming 1 measured – 150gm- 200 gm of curd or yogurt a day strengthens the hair shafts, binds the hair follicles and seals the moisture, prevents hair fall, and helps in hair growth. The reason for this is curd is rich in vitamin b complex, protein, probiotics, calcium, and vitamin b5. If you want to make it a perfect hair food add a pinch of nutmeg or dill leaves or fresh vanilla pods or parsley to curd or make a perfect hung curd dip using these spices which are rich in vitamin b complex and strengthens hair follicles.
Hung Curd Recipe:
Ingredients
½ cup coriander, dill, or parsley leaves- chopped
1 teaspoon cumin powder or ½ teaspoon nutmeg powder
1-2 crushed garlic clove
350 gm curd
1 teaspoon lemon juice
A pinch of salt and black pepper
Method
Hang 350gm yogurt in a muslin cloth for 2-3 hours. Remove the curd from the cloth and place it in a bowl.
You can use the water from the curd in your curries or dal, do not discard (this is whey water, rich in protein).
To the curd add grated garlic, chopped herbs, cumin or nutmeg powder, lemon juice and salt, and pinch. Mix all the ingredients thoroughly.
Consume this once a day with a meal or as a snack with carrots and cucumber.
Superfood Laddu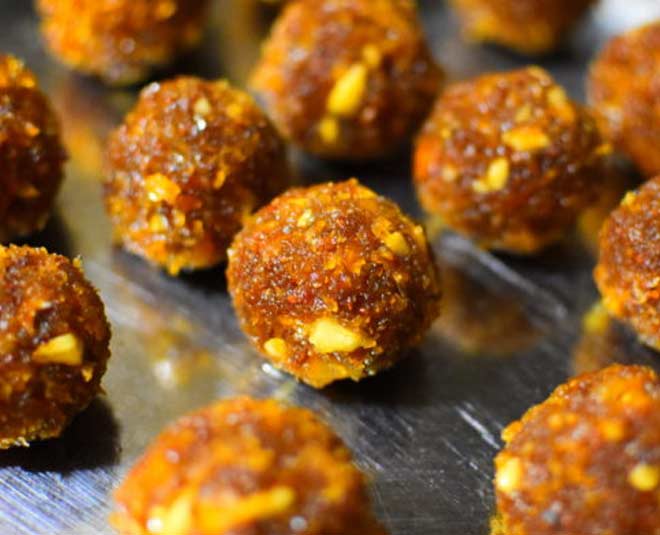 This is made from all super ingredients for hair care like coconut, sesame, jaggery, chia seeds, and aliv seeds. This laddu is nutrient-dense and has iron, protein, zinc, magnesium, calcium essential for hair growth. This laddu is prepared using jaggery instead of sugar and aliv seeds are soaked before binding it with other ingredients. Consuming even a bite-size laddu a tiny laddu a day will improve your hair health. Aliv seeds / Halim seeds/ watercress seeds when combined with chia seeds make an excellent combination of protein-rich laddu.
Recipe Aliv Laddu:
Makes 8 bite-size laddu's with this recipe
Ingedients
1 tablespoon ghee
½ cup fresh grated coconut for rolling
½ cup jaggery powder
¼ cup makhana (churn it in the blender)
3 tablespoons chia seed
Method
Soak halim or aliv seeds in ½ cup water for 30 minutes to an hour.
Heat ghee in a pan (prefer ironwork). Add makhana, jaggery, and aliv seeds (remember, do not drain water from aliv seeds).
Cook on a medium flame for 8-10 minutes. Stir continuously until jaggery melts. Keep it on a low flame. Remove from heat and pour it on a plate until the mixture cools down a little.
It should be warm enough to roll into balls. Now mix in chia seeds and mix well.
Roll this laddu once it's warm and coat with coconut. This will make 8 bite-size laddu's. Store in an airtight container. Have 1 laddu a day as a snack.
Turmeric And Black Pepper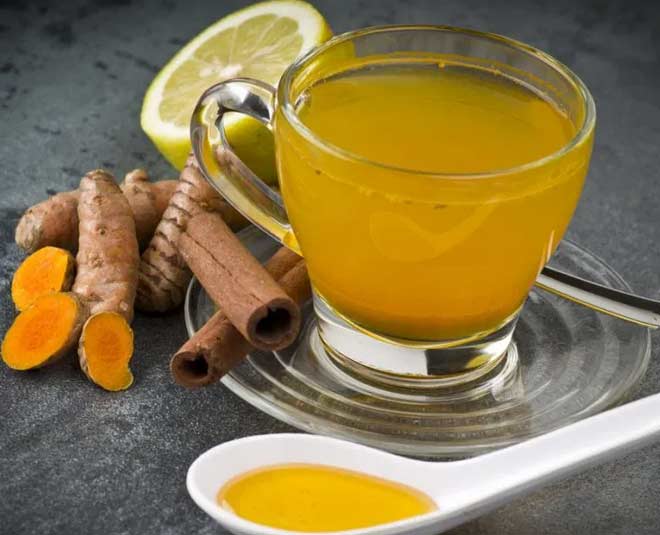 Turmeric is an anti-inflammatory. It reduces inflammation in our body and hence, prevents hair fall in long run. Turmeric(benefits of turmeric water) has a compound called curcumin. Curcumin gives color to turmeric and contains all anti-inflammatory properties. It gets absorbed or bioavailable only when we combine it with black pepper. Black pepper has a compound called piperine, research shows that even adding a pinch of black pepper to 2 gm turmeric will increase the absorption of curcumin by 200%. Brides can either make a glass of fresh vegetable soup or juice and add turmeric or simply add it to milk or cooked vegetables or try this tea.
Turmeric Tea Recipe:
Ingredients
½ teaspoon turmeric powder
1 pinch black pepper
1 slice orange
1 slice lemon
Method
Boil 200-250 ml water. Remove from gas or heat.
Add turmeric powder, black pepper, and a slice of orange and lemon. Sip through.
You may choose to add 1 teaspoon honey to this tea.
Bone Broth

Bone broth is rich in collagen that strengthens hair and nails and makes them grow faster. Collagen makes our hair look younger, firm, and healthy. Each bone broth may have different nutrients depending on the parts of bones used to make. Bone broth is rich in omega 3, vitamin A, iron, and minerals which promotes hair growth. Consume 1-2 cups bone broth a day.
Chicken Bone Broth
Ingredients
Makes 1-litre Broth
500gm roasted chicken (if you roast it add flavour) 1 Tbsp cider vinegar 1 tsp salt 1 medium onion
2 medium carrots 2 garlic cloves 1 bay leaf
1-2 cloves 2.5 liters Water
Method
Roast chicken bones in the oven at 400-degree F for 20-30 minutes.
If you roast chicken, it gives a good flavour. Do not remove discard juices.
Take a huge pot and add roasted chicken with its juices. Add onion, carrots, garlic, bay leaf, 1 tablespoon cider vinegar, and 1 tsp salt.
Add 2.5 liters of water. Make sure it is double the amount of chicken and vegetables. Cook on low heat for 1-1.5 hours. Keep checking in between.
When cooking is complete, strain the ingredients without mashing them. And keep it in a glass airtight container in the fridge. Consume 1-2 glasses a day.
Don't miss: Nutritionist Swati Bathwal On Boosting Immunity During COVID, Best Oils For Cooking And More
Coconut Water
According to Ayurveda, if you consume a glass of fresh coconut water along with ½ cup of fresh coconut malai or flesh of the young fresh coconut, it helps in strengthening your hair and prevents hair fall and promotes hair growth. Consuming these foods will improve your hair health when combined with a well-balanced diet. You may need to supplement with Biotin and zinc if you have severe hair fall and supplement with vitamin d and iron if you have vitamin d and iron deficiency.
Don't miss: Here Is Your Guide To Use Facial Roller For Ageless Skin
For more such advice related to health, diet, and nutrition, from expert Dietitian & Nutritionist Swati Bathwal, stay tuned to Her Zindagi.