Are you looking for an easy way to lose weight? If yes, then you've landed on the right page. While on a weight loss journey, we often tend to follow various fad diets and intake supplements that claim to lose weight instantly. However, what we fail to realise is that these diets and supplements can create havoc on our health. So, in order to lose weight in a healthy way, it is imperative to load up on a healthy and balanced diet and detoxify your body regularly. One such detox option which you can try to lose weight faster is jaggery and lemon water.
According to Dr. Shikha Sharma's book '101 Weight Loss Tips', Gur cleanses the liver by flushing out harmful toxins from the body. It also helps in boosting immunity, improving digestion, and metabolism. Moreover, it is rich in iron and has fewer calories which also makes it a perfect ingredient to lose weight.
How Does It Work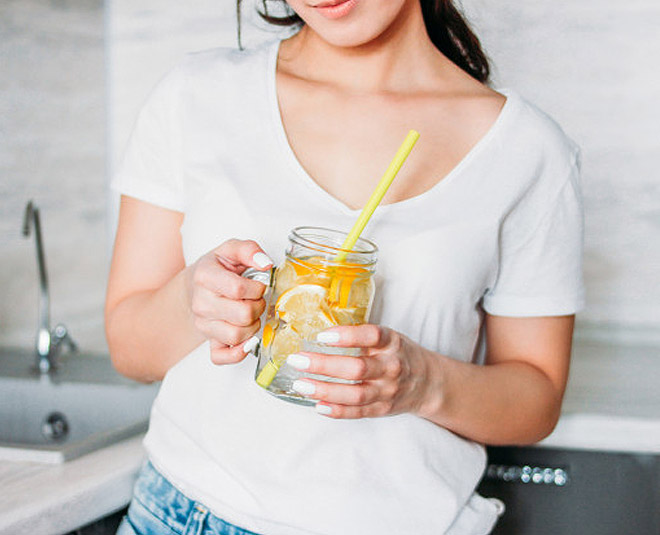 Lemons are packed with Vitamin C, which keeps you hydrated, and boosts your metabolism. Research suggests that lemons contain polyphenol antioxidants which helps in managing weight efficiently. These antioxidants suppress the accumulation of fat in the body by decreasing LDL cholesterol and increasing HDL cholesterol. Moreover, they also protect our cells from getting damaged due to free radicals.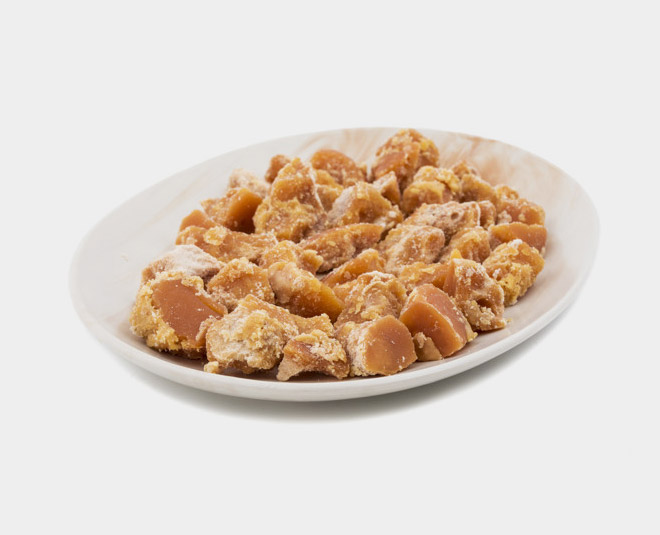 Jaggery, on the other hand, activates the digestive enzymes in the body and stimulates bowel movements that help aids weight loss. Experts believe that jaggery is a rich source of potassium, which is a mineral that helps in balancing electrolytes as well as building muscles and boosting metabolism. Moreover, this mineral also helps in the reduction of water retention and helps in managing our body weight. Apart from this, it is also beneficial for cleaning your respiratory and digestive system.
How To Make It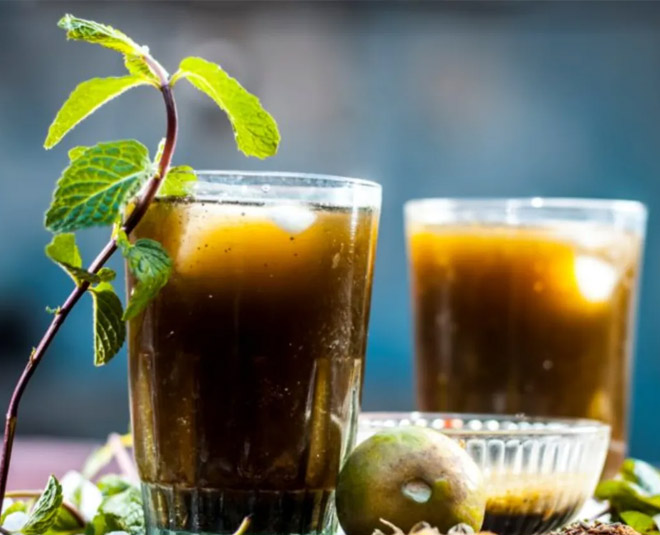 Ingredients
1 cup of water
1 tsp lemon juice
A small piece of jaggery
Directions
To make this drink, all you need to do is mix these three ingredients well. Stir continuously till everything dissolves in water. Once done, your weight loss drink is ready.
Don't Miss: Is Eating Watermelon Before Bed Safe Or Not? Find Out
The Bottomline
Drink this magical concoction every morning on an empty stomach. You can also add some fresh mint leaves in it to accentuate its taste. Be mindful about the quantity of jaggery you are adding in your water as it must be consumed in a limited quantity to avail its complete health benefits. Also, diabetic patients are strongly advised to consult a doctor before consuming jaggery as it is slightly higher in calories.
Disclaimer: All content, including tips and suggestions, is entirely based on research and data available on the internet. So, it is advised not to construe it as professional medical advice and consult a doctor before making any changes in your diet.
Stay tuned to HerZindagi for more such articles.