Ghee is one of the most commonly used ingredients in our kitchen. It is used in different food preparations everyday for its amazing health benefits and flavour.
It is believed that adding ghee to any meal helps in improving the digestive process and also the assimilation of nutrients by the body but did you know, using ghee on your feet can have numerous benefits?
For the Fitness Project 2021 initiated by the nutritionist, she has been sharing a couple of guidelines every week for people to follow for a healthy living. This week, she shared an easy tip that is highly beneficial for our overall health and can help treat a lot of common, everyday issues.
Benefits Of Rubbing Ghee On The Soles Of Feet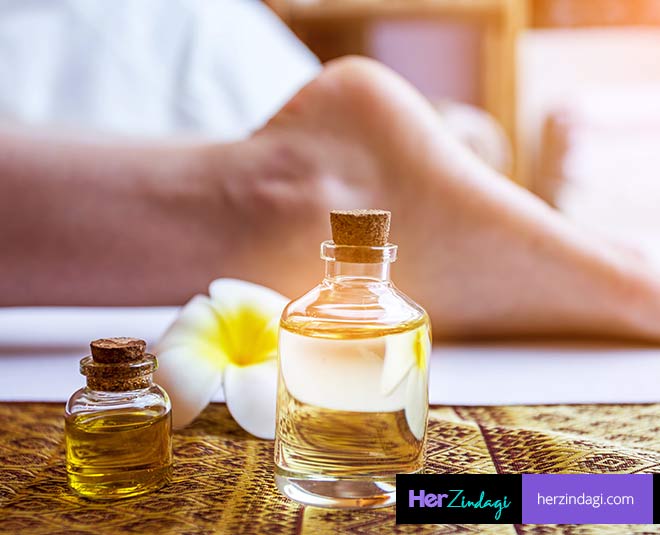 Rujuta Diwekar shared that the winter season is the time when most of us suffer from body aches and joint pains and this further leads to sleepless nights. Rubbing some ghee on your feet can help you sleep well.
It is great for anyone who has snoring problems or has disturbed sleep.
If you are having digestive issues like indigestion, burping, or farting then applying ghee to your feet can help. The application of ghee allows the vata to settle in the body which further reduces gas and bloating.
Do you kick start your day with a pill of antacid? You should be doing it everyday.
Those suffering from IBS and chronic constipation who need fibre or pills everyday should be doing it
A poor digestive system is also linked to low vitamin D and B12. People having low vitamin D and B12 in the body should be using ghee on their feet regularly.
Rubbing ghee on your feet is also beneficial for your mental health. This helps in improving your sleep quality.
Using ghee on the feet daily also helps in improving fat loss.
Applying ghee to the soles of your feet can also help in improving your skin tone.
Alternatives To Ghee
If you don't wish to ghee then the nutritionist Rujuta Diwekar suggested two alternatives that can be used. The two alternatives to ghee are - coconut oil and kokum butter. She also shared that ideally homemade ghee should be used to rub the feet as it is highly beneficial.
How To Rub Ghee On Soles Of Your Feet?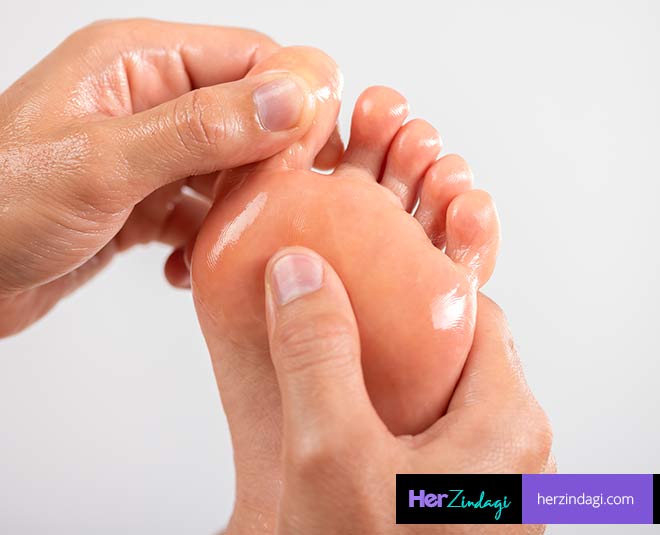 In a small container, put some ghee and place it next to your bed. Every day, just before going to sleep, take some ghee on your little finger and apply it to your feet. Using your palm, rub it well till your feet start to feel warm. Repeat on the other foot and go to sleep.
The nutritionist shared that other than applying ghee on your feet, one must also consume ghee in the daily diet as it helps in digestion and assimilation of food.
Don't Miss: Benefits Of Having 1 Teaspoon Of Ghee In The Morning
One can also use kansa vatika on the feet to massage which creates heat and brings the vata of the body down. This further helps in having a deep restorative sleep, helps improve mood and memory.
Well, there is a reason why ghee is one of the ingredients used in panchamrit. Other than adding ghee to your daily meals, you should be using it on your feet as well. For more such stories around health, stay tuned!