With the second wave of Covid-19 in India, there has been a rise in the number of children getting infected with the virus. Until now, adults were affected by Covid-19. However, over the last few months, it has been observed that the number of children testing positive has risen significantly.
Various factors are responsible for this. Covid-19 precautionary measures have been relaxed, which is why children are exposed to crowded places like shopping malls. Social distancing protocols are being flouted and the re-opening of educational institutions especially for conducting examinations has contributed to this spike in cases amongst children. The silver lining is that for the majority of infected children, the symptoms reported have been mild and there are very few children who require hospitalisation.
Dr. Gaurav Jawa, Consultant Neonatology and Paediatrics, Apollo Cradle & Children's Hospital, Delhi, told HerZindagi that "Covid-19 affects children of all ages from newborns to adolescents. As per observation, there are three types of presentations in children who have Covid-19. The first presentation consists of symptoms similar to other viral illnesses and appears within a few days of infection. The second presentation occurs three to six weeks after the onset of symptoms of Covid-19. It generally occurs in children who were infected and recovered and is more severe.
"The third presentation is known as long Covid and is extremely rare. In this case, children continue to have symptoms such as sleep disturbances, blurred vision, tiredness and impairment of vital senses even after three months of the initial symptoms," he added.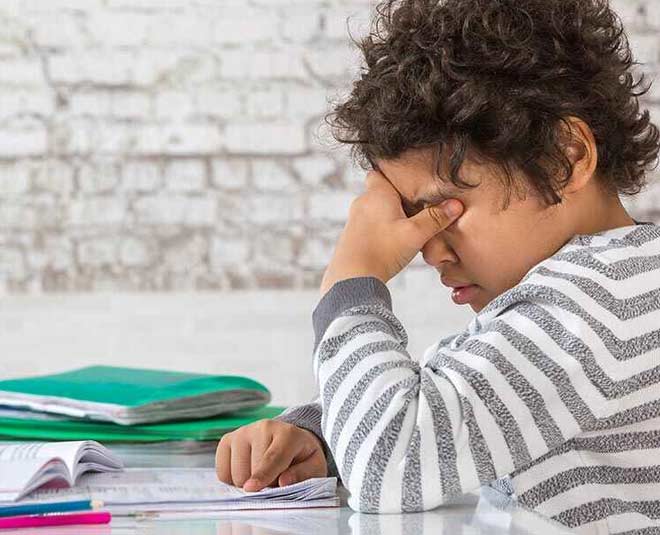 Here are some symptoms and what you should do, pointed out by Dr. Jawa.
Symptoms
In children, the most common symptoms of COVID are cough, fever, sore throat and runny nose. Additional symptoms include abdominal pain, vomiting, diarrhoea, muscle pain, headaches and behavioural changes.
Most children do not experience any symptoms at all whereas some children experience severe symptoms including high breathing rate, complete refusal of food and water, drowsiness, confusion, neck pain, severe stomach pain, difficulty breathing, chest pain or pressure and fingers or lips turning blue.
Generally, Covid-19 symptoms tend to be mild in children, however, children with other underlying health conditions such as heart disease or weak immune system are more susceptible to health complications.
Don't Miss: Government Lays Out Guidelines For Wearing Double Masks
Some children also develop symptoms of MIS-C (multisystem inflammatory syndrome) that include stomach pain, vomiting or diarrhoea, bloodshot eyes, severe rashes and exhaustion. Immediate treatment is necessary in this case.
What To Do
If your child is infected with Covid-19 and has mild symptoms, treatment can be done at home by isolating them and offering supportive care to them. They should rest properly and drink plenty of water throughout the day.
It is also important to monitor their breathing symptoms and body temperature once every six hours.
If your child has a fever, paracetamol can be administered.
For diarrhoea and vomiting, ORS solution, salted lemon water, salted buttermilk or other fluids should be given to them to avoid dehydration.
Don't Miss: This Homemade Drink Will Improve Your Blood Platelet Count As Suggested By Wellness Expert
If your newborn or infant is infected with Covid-19, you can and should continue breastfeeding. In case of moderate symptoms, you should seek the advice of your doctor and determine further treatment steps.
If your child has severe symptoms, they should be admitted to the hospital immediately.
Take care of ypurself and your child and take all kinds of precautions necessary. Stay tuned to HerZindagi for more inputs from doctors on how can we save ourselves in this pandemic.