Given the scenario amid the pandemic where we are losing friends and family members, taking care of our health was never so crucial or stressed on or even talked about. Being fit has become the need of the hour and let's face it, we are desperate to do so. One major concern many COVID patients are facing is that of keeping the blood platelets together. So how does one work on increasing them?
Nutritionist Swati Bathwal told HerZindagi that a "balanced diet is important. Papaya leaf helps in low platelet. Have 15 ml juice 2 times a day for 1-3 days only. This juice can be taken with honey or jaggery. Do not overcome papaya leaf juice it interferes with certain medications. Papaya leaf extract is also available in tablet form. But do consult ur doctor before taking. To make juice 2 fresh leaves, chop them in pieces and boil in water (300 ml water) and boil strain and drink only 15 ml ( 2 tablespoons only)."
"Refrain from having goat milk as it can cause infection. Have a lot of fresh fruits and vegetables, a well-balanced nutritive diet is a must. In fact, just papaya leaf is enough to do the job," she added.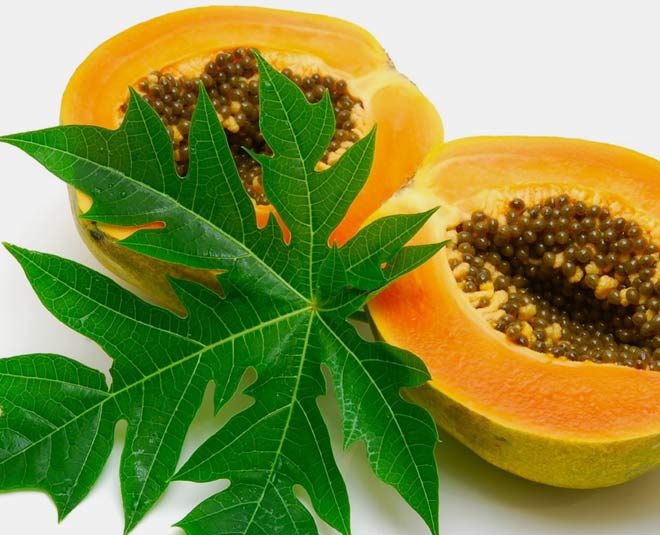 Besides increasing blood platelets, papaya leaves have many other benefits that you must know of.
Anti-Malarial Properties
Papaya leaves are said to have very strong anti-malarial properties. They have a compound called acetogenin, which can help in preventing dangerous diseases like dengue and malaria.
Dengue Fever Treatment
Having papaya leaf juice is a very commonly used remedy which is often advised to dengue patients. If you have dengue fever, it will severely bring down the blood platelet count, and this is where the extracts from papaya leaf step in as they increase the count.
Don't Miss: Have A2 Cow Ghee For Better Digestion, Immunity & Other Health Benefits
Liver Health
To keep your liver healthy, the papaya leaf juice acts as a cleansing agent and is said to heal many chronic liver diseases.
Digestion
Papaya is said to have enzymes called papain and chymopapain. They prevent constipation, aid digestion, and clean the colon. Papain is said to be great for preventing stomach ulcers. The leaves of papaya are rich in amylase and protease. These enzymes break down carbs, proteins, and which aid digestion. Th high anti-inflammatory properties reduce the inflammation of the colon and stomach. The juice kills bacteria H as they heal peptic ulcers.
Don't Miss: Boost Your Immunity With These Expert-Approved Herbs
Skin Problem Treatment
Loaded with vitamin C and A, papaya leaves juice boosts skin health giving you a radiant and healthy skin. The karpain compounds in the leaves check the growth of excess micro-organisms. They cleanse your skin of toxins, and provide protection against freckles, acne and pimples.
Hair Growth
The extract of papaya leaf is said to help in preventing balding, promote hair growth, and thinning of hair. Some brands even use it in the making of anti-dandruff shampoos as it has karpain compounds. It helps in removing oil and dirt from your scalp.
Stay tuned to HerZindagi for more such wellness tips.